Top 5 Issues And Potential Solutions To Sony Xperia Z3
BY May | December 19th, 2014 | 0 | 1
3 months have passed since the Sony Xperia Z3 hit the market in September of 2014. Now it's time to report what issues have arisen on this device among users. Here we have collected the top 5 issues on the Xperia Z3.
#1 Pink Spot
This is not the first time that Sony Xperia Z flagship smartphone users are plagued with camera problems. Most of these camera problems are caused by overheating which can be solved by cooling down the devices. However, there're still no exact explanations on this "Pink Spot" problem appearing on the Xperia Z3's rear facing camera.
Thus, if you're encountering this "Pink Spot" problem with your Xperia Z3's camera, contacting your local Sony service center to get a replacement maybe the best choice.
#2 Waterproof Failing
Sony's Xperia Z3 is IP68 certified dust proof and IP65 certified water resistant, that means you can put the device into water over 1 meter deep for 30 minutes. Yet, users complain that their waterproof Xperia Z3 failed to work as expected. Some said that the touch screen refused to response under water when taking pictures or videos, while some found that the earphone jack wasn't sealed and water permeated in.
For this, we'd suggest not to keep your device in water for too long, and check the seal for the earphone jack and side buttons carefully before using it in the swimming pool.
If you have an interest in how Sony makes a waterproof phone, please read this article: Sony Official Reveals the Waterproof Cellphone Repair Process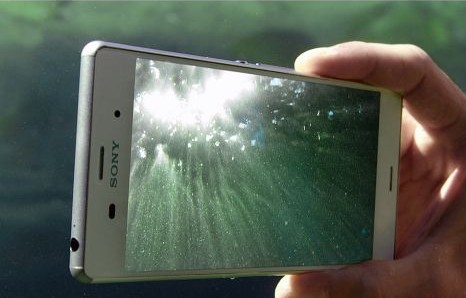 #3 Self-Cracking Screen
The Xperia Z3 features an IPS LCD capacitive touch screen protected by shatter proof glass. While at least one user has claimed his or her device's screen cracked by itself according to a GizmoBolt report, whether or not it cracked on its own or through some kind of bump, the broken Xperia Z3 screens still have to be replaced with a new one so as to get this problem solved.
#4 Bent Frame
Apple is not alone in the "Bendgate" event this year, according to a recent report by a Sony Xperia Z3 owner his handset frame was bent as shown in the picture below, even though he didn't put the device into his back pocket or tight fitting jeans.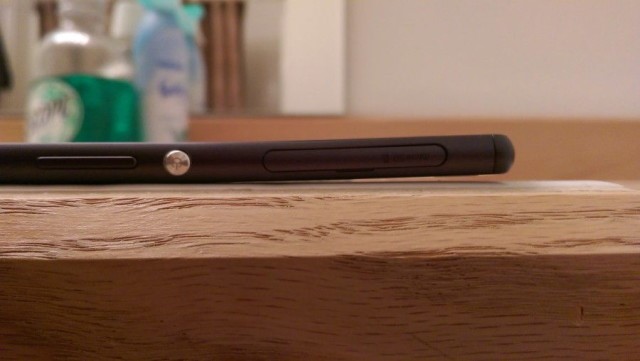 Earlier reports have also pointed out that Xperia Z1's frame is in danger of warping as well. However, similar to the crack screen issue, perhaps replacing the bent Xperia Z3 frame with a new one is the best choice of action.
#5 Screen Flickering/Static
Although it's rated as one of the top issues, screen static is rarely reported by users. According to some reports on the forums, the Xperia Z3 screen was "flickering" or showed "colourful static for a split second and sometimes even longer" at random. Apparently, this glitch happens especially when using the camera or watching a video. Evidence suggests that this is a hardware fault rather than a software problem. So you'll have to contact Sony's service center or a repair center to solve the problem.