Plastic Again, Watch Out to Keep Scratches Away from Your Samsung Galaxy S7/S7 Edge Home Button
BY ETrade Supply | March 24th, 2016 | 14 | 10
As the flagships of Samsung in 2016, there is no doubt that millions of Samsung Galaxy S7/S7 edge will be sold. Qualcomm Snapdragon 820 CPU, 12MP rear camera with 1.4 µm pixel size, 5.1/5.7 inches Super AMOLED display and the fast react fingerprint scanner on the home button are all attractive features for their potential users. However, only after one day, we've found significantly scratches on the home button.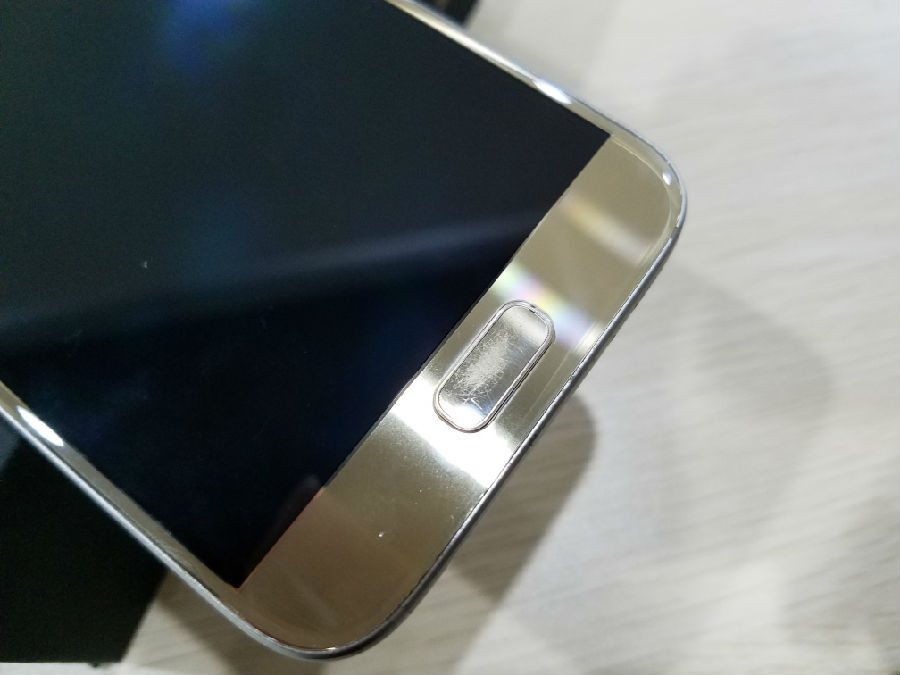 How did this happen?
As usual, we bought the latest flagship phones for making the teardown videos. And the scratches appeared during the disassembly process. When we faced down the S7 to heat up the battery door and trying to remove it, the protrudent home button "kissed" the wooden desk for a while and left very clear scratches to the brand new phone.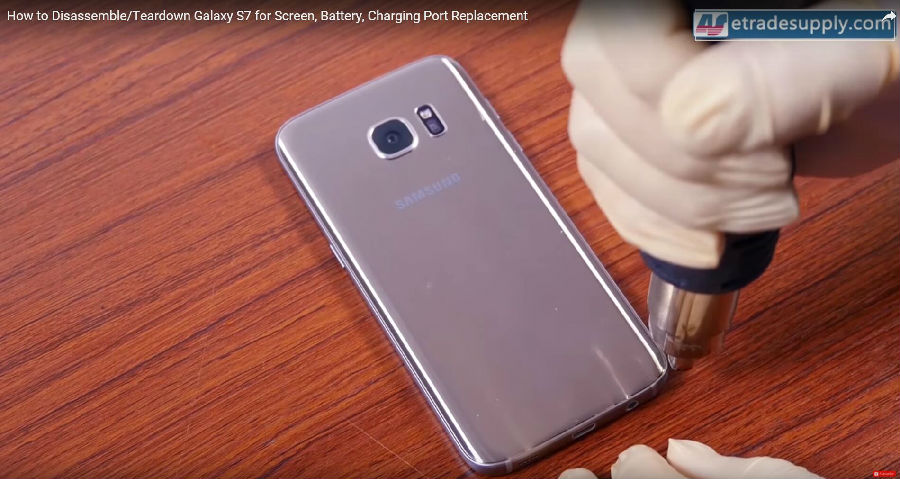 Why did this happen?
Back to S5, Samsung has combined the fingerprint scanner to its home button. Though the front screen of the phone is protected by the Corning Gorilla Glass, the home button of the new Samsung flagship is made of plastic, not glass. This means it will easily get scratched in daily uses. Two years have passed, the home buttons of the Samsung flagship phones are still made of plastic. Unlike Sapphire or glass, plastic will be easily scratched by our daily used materials, such as coins & keys, or even wooden table surface.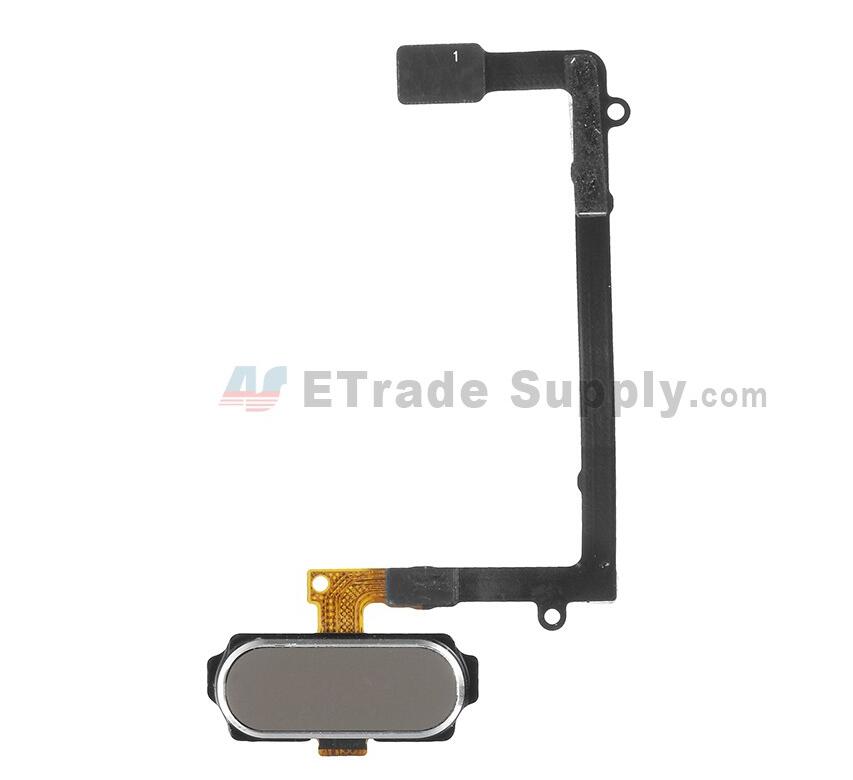 (Galaxy S6 home button with flex cable ribbon)
Is there a way to prevent this?/How to solve it?
A case and a screen protector would be of great help to prevent our tragedy from happening. Though the home button can't be covered, the height of the screen has been increased so when you face the phone down, the plastic button is impended above the table without direct touch. However, coins and keys in your pocket would still be harmful to your home button. Seems the only solution for this is to carry them separately.
If the home button of your S7/S7 edge is already scratched, the only way to solve it is to replace a new one. However, the home button is in between the front housing and the screen assembly which makes the cost to replace it really high (the screen would be easily cracked). If you really can't stand the scratches, we strongly suggest you let the professionals replace it for you. (There is no clear official price list for it) If you do have plenty of related experiences, you could follow this blog to try it yourself:
https://www.etradesupply.com/blog/how-to-replace-the-galaxy-s7-screen-charging-port-and-home-button/(This will definitely void your warranty, so DO AT YOUR OWN RISK!)
If you have any thoughts problems, do not hesitate to leave a comment below!
You may also like:
Summary
Reviewer
Clarence
Review Date
2016-03-31
Reviewed Item
Good.
Author Rating
| | | | | | |
| --- | --- | --- | --- | --- | --- |