Broken Smartphone Parts You Can DIY Repair
BY alina | February 19th, 2014 | 0 | 1
ETrade Supply
is always your best choice to get the new smartphone replacement parts. But please note the DIY repair will void your warranty.
Can I DIY Replace a Cracked Screen?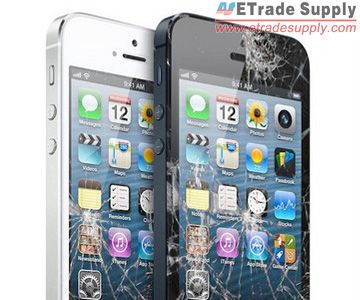 If you unfortunately cracked the screen on your device, you'd better make it clear that which screen part is broken and whether it can be separated from the rest of the screen. In some cases, the digitizer touch screen and front glass are fused together, which means you have to replace the screen assembly although only the front glass is broken.  In other cases, the digitizer is integrated into the LCD screen, such as the Samsung Super AMOLED capacitive touchscreen, so the replacement cost will be much higher. Here are some screen repair guides for the most popular smartphones.
How to Replace a Cracked iPhone 5S Screen
How to Fix a Cracked iPhone 5C screen
How to Repair a Cracked Screen on the Samsung Galaxy Note 3
How to Replace a Broken Samsung Galaxy S4 Screen
How to Fix a Cracked Nexus 5 Screen
How to Repair a Damaged HTC One Screen
Can I DIY Repair a Broken Back Cover?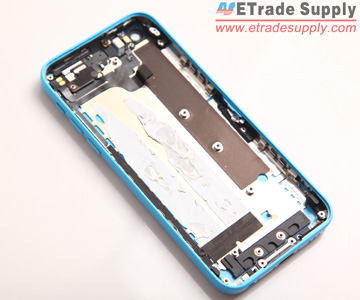 If the back cover of your device is removable, it's easy for you to replace the broken cover with a new one, such as the
Samsung Galaxy S4 back cover
. Some back covers are non-removable, and a screwdriver will be needed to remove it, like the
Nexus 4 back cover
. However, other non-removable back covers are a little more complicated to be replaced and you have to disassemble the whole device, such as the
iPhone 5S back panel
. We have posted the following two repair guides for back cover replacement.
How to Replace a Cracked Nexus 4 Back Cover
Repair Guide for iPhone 5S or iPhone 5C Back Replacement
Can I DIY Change a Damaged Earphone Jack?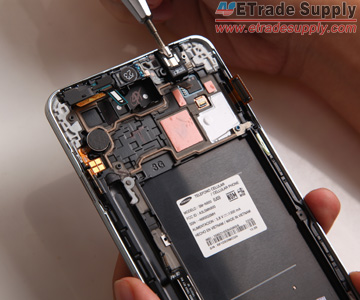 The earphone jack is prone to be broken because of constant use. You can't remove the broken earphone jack until you open your smartphone. However, once the phone is disassembled, the earphone jack can be replaced easily. Earphone jack is usually independent and directly connected with the motherboard, like this
Galaxy S4 earphone jack
. But sometimes the earphone jack is attached to the ear speaker flex cable and you have to get a new earphone jack attached with the ear speaker flex cable and replace them together, such as this
Galaxy Note 3 earphone jack with ear speaker flex cable
. And the repair guide for replacing a broken Galaxy Note 3 earphone jack with ear speaker is showed in this
Samsung Galaxy Note 3 disassembly video
.
Other Broken Smartphone Parts You Can DIY Repair: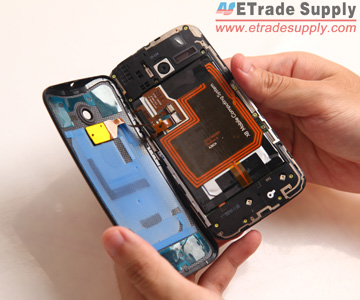 Besides the above-mentioned broken parts, there are many other components you can repair yourself, like a dead battery, broken charging port, a stuck button or side key, and a damaged camera, etc. You can always turn to our
repair channel
to replace the broken parts on your device.  Please kindly keep in mind the smartphone hardware repair should be done by a qualified person. We are not responsible for any damage caused during replacement.
Have your smartphone got repaired expensively in a repair shop because the broken parts issues aren't under warranty or you haven't insured your device? If so, you can find the broken smartphone parts you can DIY repair here to save money.