How to Replace the Broken Nexus 4 Back Cover
BY alina | August 15th, 2013 | 1 | 1
Nexus 4 back cover glass lens
alone. Fortunately, you can replace the whole Nexus 4 back cover easily yourself according to our step-by-step tutorials.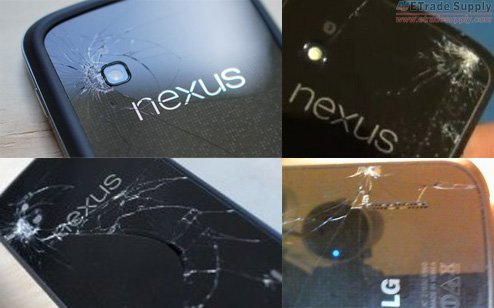 Preparation: One
T5 Torx Screwdriver
A
Triangle Case Opening Tool
A New Replacement Nexus 4 back cover (Please note that there are two versions of the Nexus 4 back cover available online. One is with NFC, the other is without NFC. If you want to make this replacement work easier, you'd better get a new N4 battery cover with NFC.) Step 1 Turn off the Nexus 4, then use eject pin to remove the
Nexus 4 SIM card tray
from the device.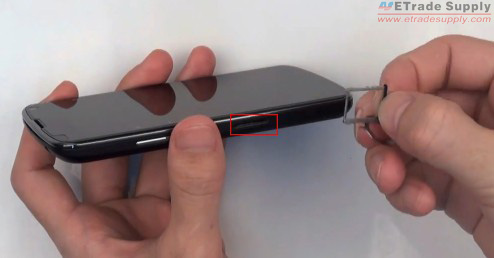 Step 2 Use the T5 Torx Screwdriver to remove the two screws at bottom of the N4.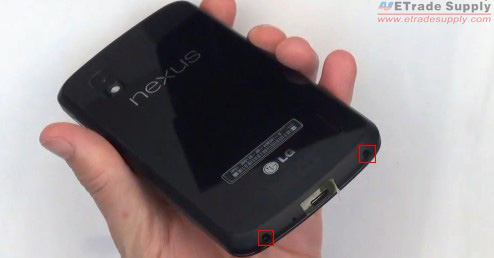 Step 3 Use a triangle case opening tool to gently open the Nexus 4 battery cover by prying along the edge of the case, starting at the bottom corners. Then remove the broken back cover.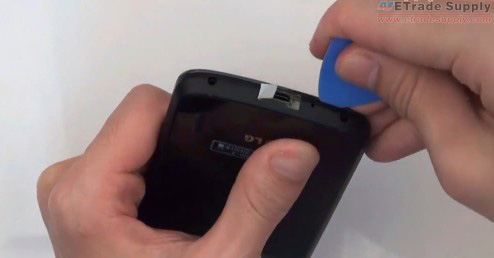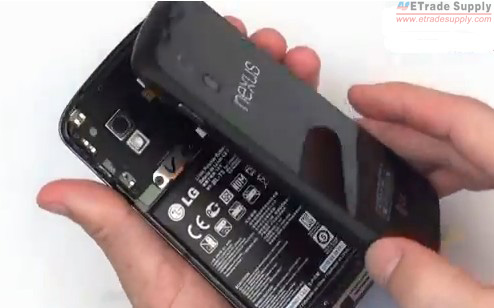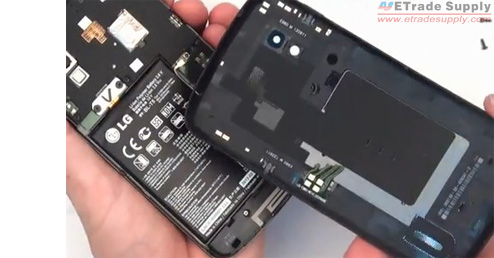 Note
: If the new Nexus 4 back cover you get does not include the side keys: power button key and volume button key, you have to remove the power button and volume button keys from the broken back cover. Then install them on the new Nexus 4 battery door. Step 4 Install the new
Nexus 4 battery Cover
(with NFC) by snapping it on the N4, starting at the top; make sure you snap all the clips in place. Then fasten the new back cover with two screws.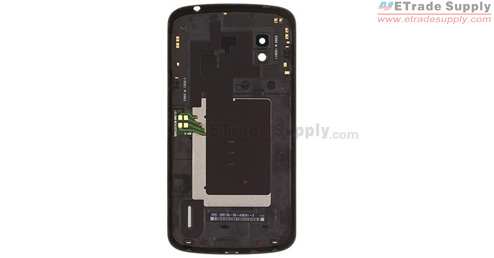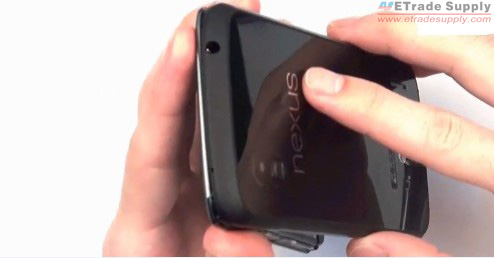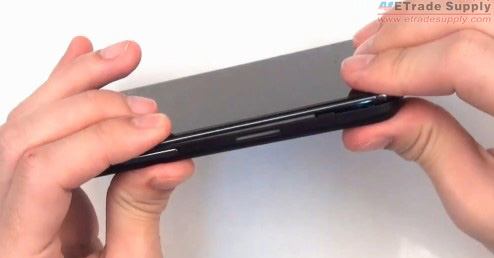 Step 5 Insert the SIM card tray back on the Nexus 4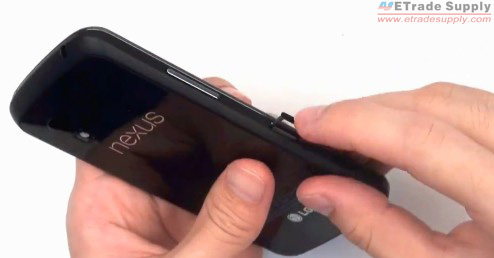 Step 6 Turn on the Nexus 4 to make sure the device works as normal.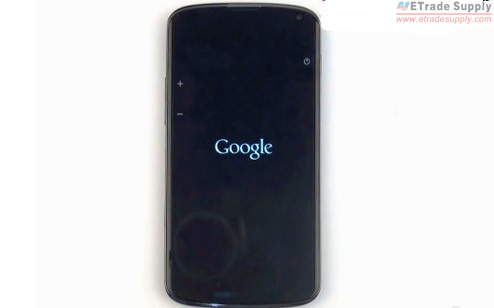 That's all. You could replace the broken battery cover on your Nexus 4 with these above 6 steps. If you don't want to do this job again, you'd better get a
case
or a bump to protect your Nexus 4. You can watch our YouTube videos of
Nexus 4 disassembly
and
reassembly
for the entire device repair.
The Google Nexus 4 has gained positive reviews overall with the advantages of impressive features and affordable price. However, the shortcoming is that the front and back glass tend to break easily. Many users complained they cracked the back glass on their N4. However, the damage caused by personal factor is out of warranty. LG won't replace it for free. Besides, it's difficult to replace the