How to Replace the iPhone 5S Cracked Screen
BY alina | September 28th, 2013 | 1 | 1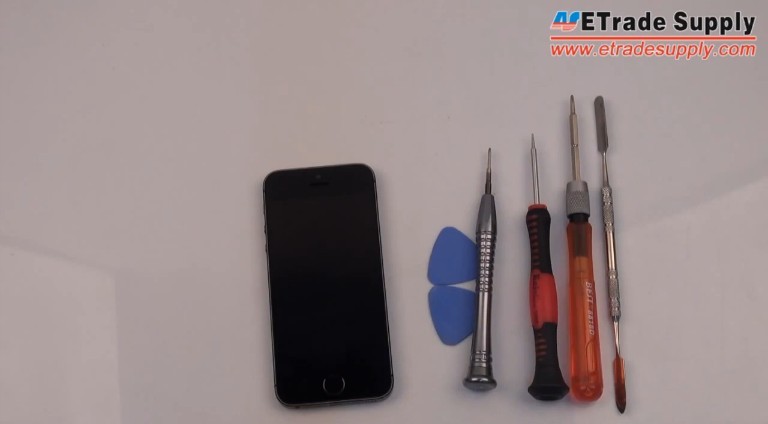 Tools needed: Pentalobe screwdrivers Case opening tool Small Phillip screwdrivers Metal spudger opening tool New
replacement screen for iPhone 5S
Step 1 Turn off the iPhone 5S and use eject pin to take out the SIM card tray.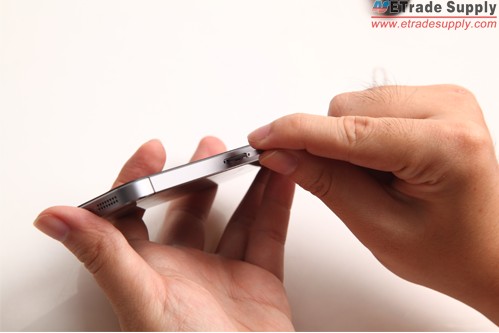 Step 2 Use Pentalobe screwdrivers to undo 2 screws at the bottom of the phone.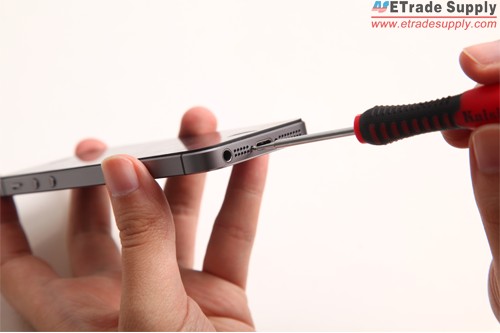 Step 3 Pry up the LCD screen assembly with the help of Metal Spudger Opening Tool. Wedge the casing opening tool between the LCD assembly and
rear housing
in order to release all the clips around the screen.

NOTE: Please prying the screen carefully because there is a cable used to connect the Fingerprint sensor in the home button, which will be damaged if you pull the screen to hard. Step 4 Release the retaining bracket holding the fingerprint sensor cable and separate the cable from the Lightning port assembly.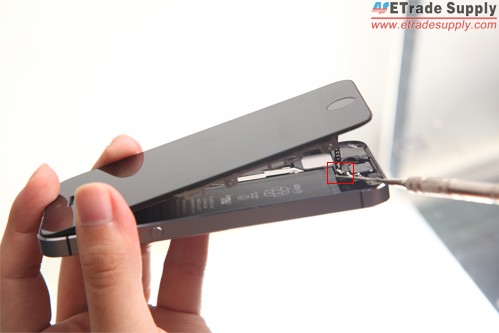 Step 5 Undo 4 Phillips screws to remove the metal plate used to cover the display assembly connector.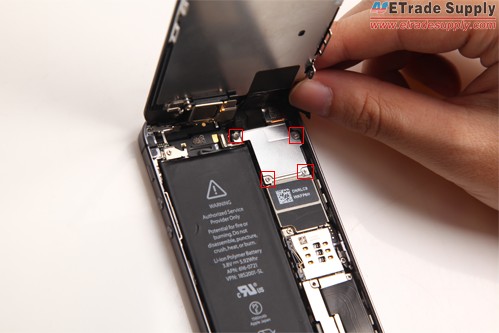 Step 6 Use spudger opening tool release 3 connectors to separate the LCD screen assembly.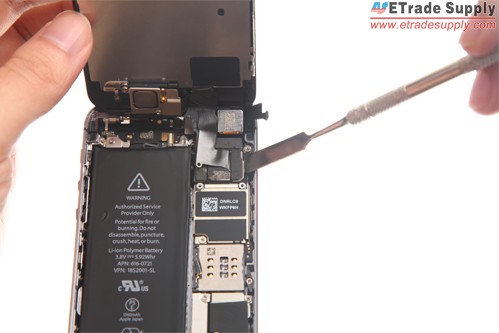 Step 7 Undo 3 screws on the metal shield used to cover the ear speaker and remove the ear speaker, and use spudger opening tool to remove the flex cable holding the proximity sensor,
front facing camera
and microphone.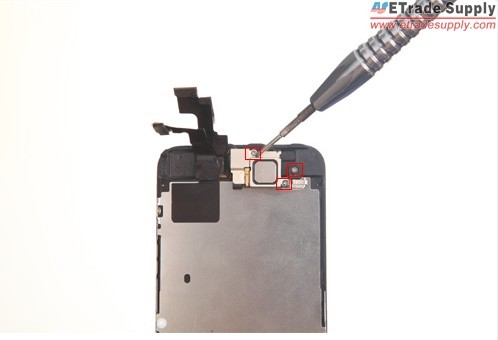 Step 8 Undo 3 screws on the metal shield fastening the home button, and then remove the
home button with flex cable
, and use small Phillips screwdrivers to undo 4 screws on the LCD heat shield and remove it.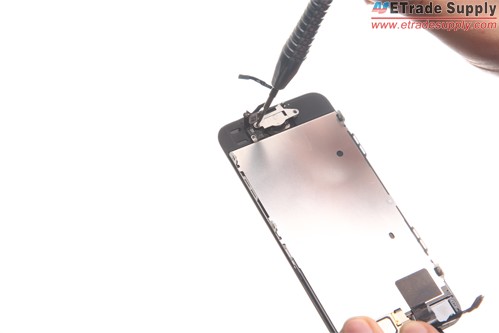 Step 10 Assemble the flex cable with the proximity sensor, front facing camera and microphone and the speaker with its metal shield on the LCD assembly.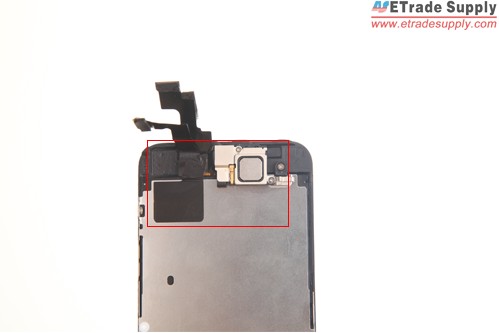 Step 11 Connect 3 connectors on the LCD assembly to the motherboard and fasten the metal plate with 4 screws.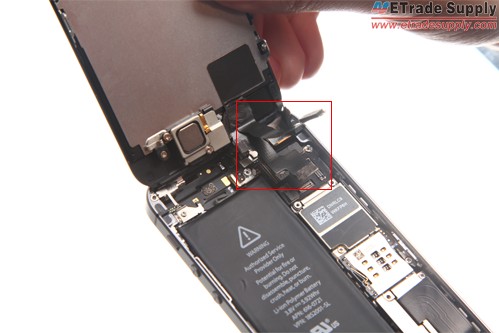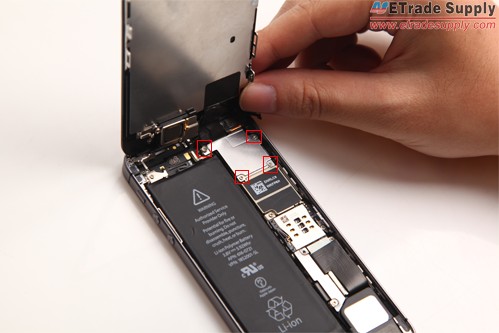 Step 12 Install the retaining bracket to fasten the fingerprint sensor cable.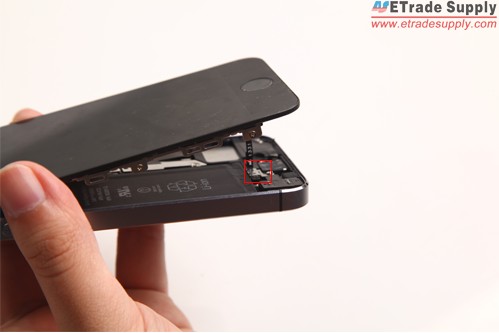 Step 13 Close the LCD assembly by starting from the top and make sure you press down all the clips.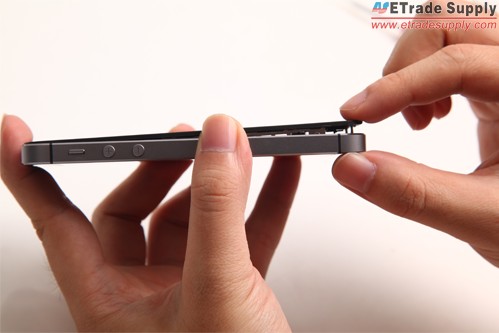 Step 14 Install 2 screws at the bottom to fasten the LCD assembly and rear housing.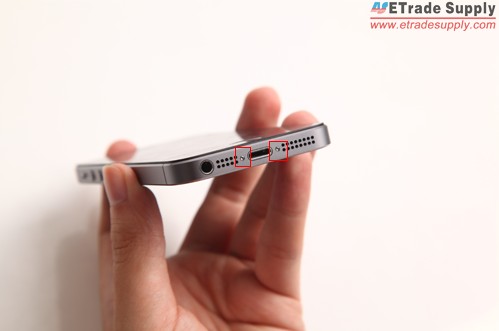 Step 15 Insert the SIM card tray and power on the device.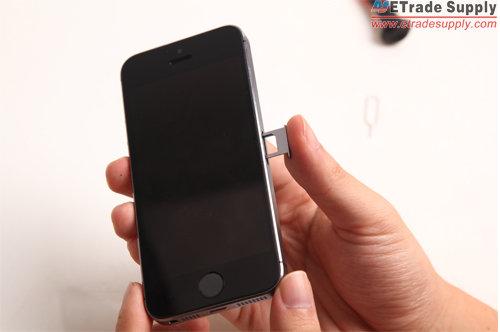 Watch our
iPhone 5S disassembly
video for more details. Subscribe our
YouTube Channel
for more cellphone repair guides.
Apple iPhone 5S comes with a 4-inch Retina display with fingerprint-resistant olephobic coating and Corning Gorilla Glass as protection. However, the screen on the iPhone 5S isn't crack-resistant. Fortunately, it's not difficult to replace the iPhone 5S screen. Follow our repair steps and you'll have a new screen on your iPhone 5S.