Sony Will Announce A Smartphone with 6.44-inch Screen?
BY ETrade Supply | January 22nd, 2013 | 0 | 1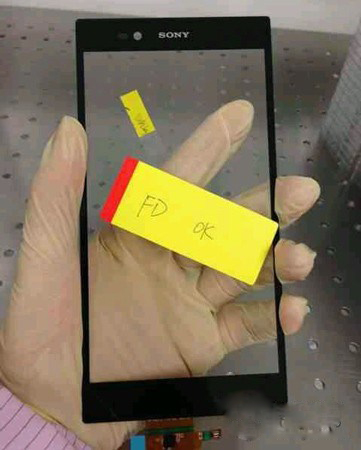 According to a post from Chinese forum found an image of a 6.44-inch display with Sony branding. The hardware rumored is for an unreleasing Sony phablet will come with a 1080p display, although no other details were leaked. With upcoming Mobile World Congress will be held soon, it is guessed that the company may release a new Xperia smart phone at the annual trade show in Barcelona. News from Digi-wo
With the development of smartphones, the mobile industry has changed from funny small devices to oversized devices. Samsung's 5.29-inch Galaxy Note was one of the first devices to become the phablet. Since then lots of manufacturers have release devices with bigger displays, the latest being Sony's Xperia Z smartphone with a 5-inch screen. This new smart phone would appear the company is looking to go even bigger, however.