Nexus 7 Screen Replacement Repair Guide (2013 Edition)
BY alina | January 25th, 2014 | 1 | 2
ETrade Supply
is always your best choice to get the
New 2013 Nexus 7 replacement part
.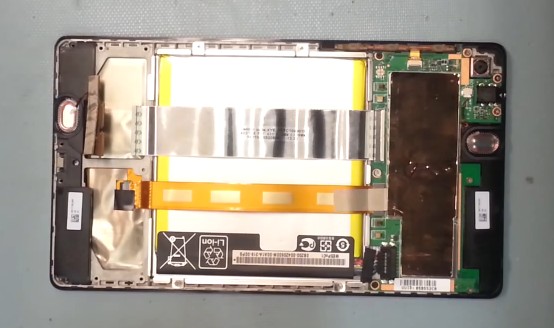 The Nexus 7 digitizer touch screen is glued tightly to the LCD screen, which means it's extremely difficult to separate them and only replace the digitizer or the LCD. So you have to replace the whole screen assembly if you have no professional repair skills. If you want to avoid much more trouble, you can get a new Nexus 7 screen assembly with front frame. But if you don't want to spend too much money, you can only get the
Nexus 7 LCD screen and digitizer assembly
. But it will be not easy to separate the front frame from the screen assembly. Tools and parts you may need to replace the cracked Nexus 7 screen: Small Philips Screwdriver Plastic Pry Tool Case Opening Tool Tweezers New 2013 Nexus 7 screen replacement part You can watch the new 2013 Nexus 7 teardown video below to get more detailed information of replacing the Nexus 7 cracked screen.
The new 2013 nexus 7 comes with a thinner, narrower and taller design than its predecessor. Therefore, this second-generation Nexus 7 has gained popularity since it was released and was claimed to the best 7-inch tablet in the market. Unfortunately, the cracked screen problem also emerged after users got this tablet.  So we are here to post the Nexus 7 screen replacement repair guide for those who may crack their new Nexus 7. Please note the DIY repair may save money, but it will be void your warranty.