How to Fix Your iPhone Charging Issue?
BY kaye | August 15th, 2017 | 0 | 4
Charging the phone is already a part of daily life for iPhone users, but sometimes they find their iPhones won't be charged. Why does this happen? Does the iPhone is broken or the battery is bad? Many people were confused by this problem. Don't worry about it, this issue may be caused by some common reasons and you can fix it yourself easily. Here we will talk something about why it happens and how to fix it as below.
1. IOS Problems
Reason: Sometimes the IOS was crashed that the iPhone can't identify the charging equipment.
Solutions: Force reboots the iPhone device. Press and hold the Power and Volume Down buttons (Home buttons) at the same time for at least ten seconds until you see the Apple logo on iPhone screen.

2. Blocked Charging Port
Reason: A lot of dust or lint is piled up in the charging port will cause poor contact.
Solutions: Clean the charging port with a vacuum cleaner. If the lint is still there, try to remove it with a toothpick. Plug in to charge again, if it works, everything is okay, if not, keep reading.

3. Poor Contact
Reason: Poor contact between the plug, socket, and USB cable leads to the iPhone charging failure.
Solutions: Make sure good connections between the plug, socket, and USB cable. If the connection between the plug and socket is poor, try to plug in another socket or connect the USB cable to a computer USB port. If it begins to charge, the first socket may be bad, if not, please read on for more.

4. Damaged USB Adapter
Reason: A damaged adapter may cause charging failure as well.
Solutions: Try to use another adapter which is good or connect your iPhone to a computer USB port. If the iPhone can charge properly, you just need to buy a new iPhone adapter, if not, please continue to look down.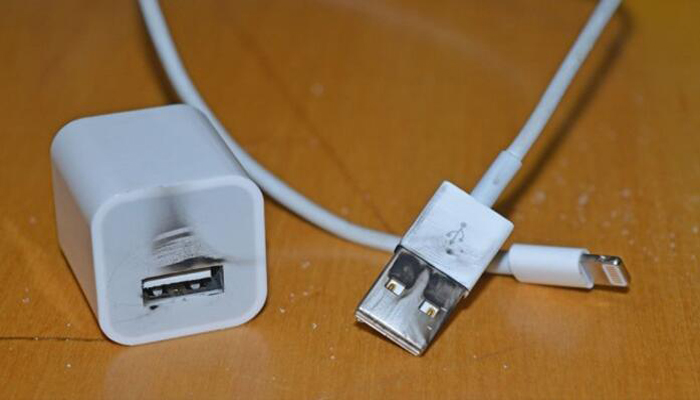 5. Damaged USB Cable
Reason: A damaged USB cable may cause a dysfunctional problem.
Solutions: Try to use another USB cable which is good, you'd better use an OEM or an Apple certified cable. If it charges well, you just need to buy a new USB cable.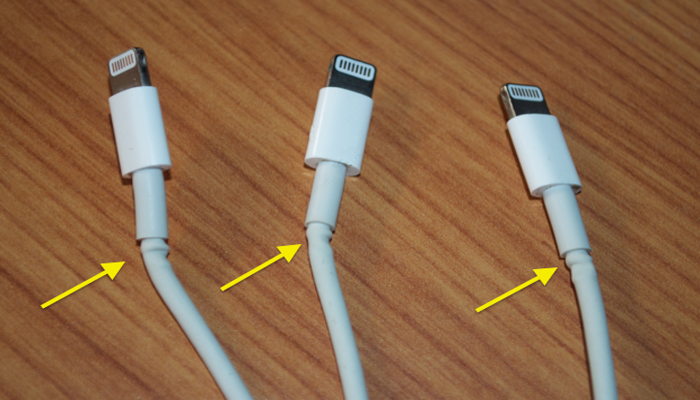 If you have tried all the solutions above and it still can't charge, your phone may have a hardware damage and you need to send it to an Apple store or the nearest repair shop. They will check out which part of your iPhone is damaged then replace a new part like charging port, battery and etc.
Should you have any questions or suggestions please leave a message below.
(Picture source: Google)
You may also like:
Summary
Reviewer
Brown
Review Date
Reviewed Item
Thank you, it helps me.
Author Rating
| | | | | | |
| --- | --- | --- | --- | --- | --- |