How to Fix iPhone 5C Charging Problems
BY Junior | January 28th, 2014 | 65 | 9
There are some iPhone 5c problems that prevent people from the great smartphone experience, you may encounter charging issues if your iPhone 5c Charges slowly or even doesn't charge. But no worry, today we will reveal some solutions on how to solve charging problems on iPhone 5c.
Try each of these tips below if your iPhone 5c has charging problems.
[caption id="attachment_6184" align="alignnone" width="300"]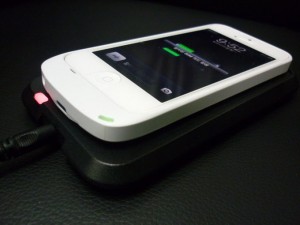 How to Fix iPhone 5C Charging Problems[/caption]
Step One: Verify that your phone and charging port are not damaged
a. Carefully check your iPhone 5c to ensure it's not overheating, swollen or damaged.
b. Carefully check your iPhone 5c's charging port and remove any debris.
Attention:
If your iPhone 5C is broken, do not continue the remaining tips in this article. You can send your device to Apple or a repair shop where near your house. Of course, you can also try DIY repair your phone according to our iPhone 5C Disassembly video (iPhone 5c replacement parts can be found on our online store ).
Step Two: Check if your Apple iPhone 5c can turn on
c. Power your iPhone 5c on.
If your iPhone 5c won't power on, you can see our article tutorial on How to Fix an iPhone That Won't Turn on.
Step Three: Make sure that your charger is working.
Connect your iPhone 5c to your charger and inspect if the charging icon displays.
Note: Your iPhone 5c will be damaged if the charger isn't the same voltage, amps, and plug type as your original charger. You can purchase 100% original charger on our online store.
Step Four: Make sure that your iPhone 5c is sporting the latest software.
d. From the home screen, go to Settings.
e. Scroll to and tap General.
f. Tap Software Update.
If an update is working, you can just install it according to the prompts.
Step Five: Perform a soft reset
A soft reset restarts your phone and does not clear any of your content or data.
g. From the home screen, press and hold the Power button and Home button.
h. Release the two buttons when the Apple logo displays.
i. Your iPhone 5c restarts.
If you're suffering with more iPhone 5C Charging Problems, feel free to post your questions and other issues that you have found. Please do also tell us solutions whenever you discover them.
Welcome to visit ETrade Supply's official Twitter, Facebook and YouTube. We will publish more DIY repair tutorials and the latest news of upcoming smartphones on these social media platforms.