How To Fix Slow Or Unable To Charge Problems
BY May | July 9th, 2015 | 1 | 1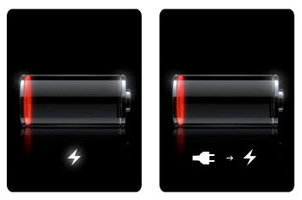 Whether you have an iOS device like an iPhone, iPad or an Android device like the Galaxy S6 Edge, charging problems like slow charging or not charging at all are commonly reported in forums after frequent use sometimes even after only a few days. Generally, when charging problems appear, the first step is to check the charger and USB port, however, in many cases solutions may be more complex than simply replacing a charger, let's look at some other possible solutions.
Solution 1: Check if the connection between the USB port and the charger is loose. If so, reconnect the cables to make sure everything is connected correctly.
Solution 2: Check if your charger is in good shape, if not, you may want to replace it with a new one. Always use an original charger, which will lower the risk of damaging the device and battery.
Solution 3: Double check the USB charger port on your device.
If it's not in good shape, you might want to contemplate replacing it with a brand new charging port. It'll cost you roughly $1 ~ $2 to buy a new replacement online.
If the USB connectors or ports are dirty/oxidized, you can clean them with anhydrous alcohol. Remember to wear gloves to protect your hands while cleaning.
Solution 4: Check the battery to see if it's aging or bulging. If you find that your battery is bulging or showing other wear then a new battery is definitely necessary. Be careful not to buy a fake one. Check out how to identify an original vs a fake cellphone battery.
Solution 5: Disassemble your phone to check if the battery contacts are in good condition. Sometimes, slow charging or an inability to charge is caused by a loose connection between the battery contacts and the motherboard.
Solution 6: Check the resistance with a multimeter to confirm everything is working normally. You can Google it or ask a repair shop to give teach you how to use a multimeter to test the battery resistance.
Solution 7: Check if the U2 IC chip is veraciously soldered or damaged. If not, re-soldering or replacing the IC chip will help. Also, you can Google it or send it to a repair shop to fix it if you have no idea what you are doing. Or you may check out how to change IC via this Youtube channel: Ashfaq Tech.
Summary
Reviewer
Review Date
Reviewed Item
Author Rating
| | | | | | |
| --- | --- | --- | --- | --- | --- |