Find Your Samsung Galaxy Note 3 Model Number
BY yuki | October 22nd, 2013 | 22 | 2
In an effort to dominate the fierce competitive smartphone market, Samsung Electronics released the Galaxy Note III on September 4, 2013 at IFA Berlin, after it has gained a tremendous success on the Samsung Galaxy S4 this year. Galaxy Note III came with no surprise that it joined Samsung's phablet lineup and outperformed its predecessor - Galaxy Note II on thinner and narrower outlook, upgraded hardware and impressive software.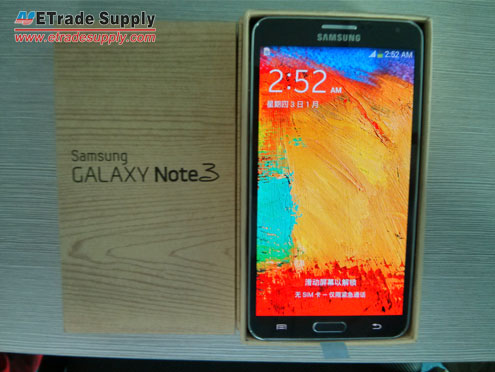 Featuring a super AMOLED capacitive touchscreen, the 5.7 inches Galaxy Note 3 runs Android 4.3 (Jelly Bean). And the Note III includes two basic versions, one is powered by Exynos 5 Octa 5420 clocked at the quad-core 1.9GHz Cortex-A15 & 1.3 GHz Cortex-A7 for GSM version, while the other is powered by Qualcomm Snapdragon 800 chipset at quad-core 2.3 GHz Krait 400 for LTE version. Regardless of different CPU, both versions contain 3GB RAM, and optional 32 or 64 GB internal storage, plus a 13MP rear camera and a 2MP front-facing shooter, as well as a removable 3200mAh battery.
The Samsung Galaxy Note 3 is available in several variants for different carriers, like the previous different Galaxy S4 model number, Galaxy S3 model number and Galaxy Note 2 model number. The differences between the versions are mainly attributed to the CPUs clocking measured by the GHz.
American Samsung Galaxy Note 3 model numbers for the primary carriers are listed below.
N9006 for International, N9005 for LTE, SM-N900A for AT&T, SM-N900V for Verizon, SM-N900P for Sprint, SM-N900R4 for U.S. Cellular, SM-N900T for T-Mobile.

If you want to download appropriate ROMs for Note 3 or buy proper replacement parts to repair the damaged Note 3 yourself, you need to know your Note 3 model name of carriers, for some components of different Galaxy Note 3 models appear very similar, but will not fit or function when put in the wrong model.
What Samsung Galaxy Note 3 model do you have? Here are three ways to find out your Note 3 model number.
• Samsung Galaxy Note 3 Model Number in the System
Navigate to Setting>About, then the Note 3 Model Number will appear on the screen.
• Galaxy Note 3 Battery Door Includes the Carrier Logo
Some carriers' logos are printed on the battery door making it easy for users to identify their Note 3 versions, such as this Verizon SM-N900V model for Verizon.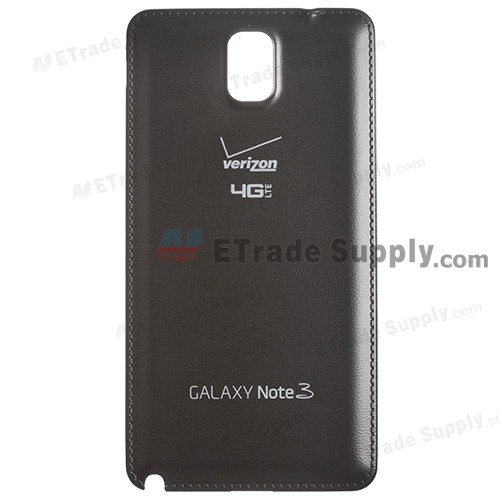 • Check behind the Note 3 Battery to Find the Model Number
If you can't find your Note 3 model number in your phones system, you can look behind the battery. Many manufacturers put the Note 3 model name in a label along with other information in this area.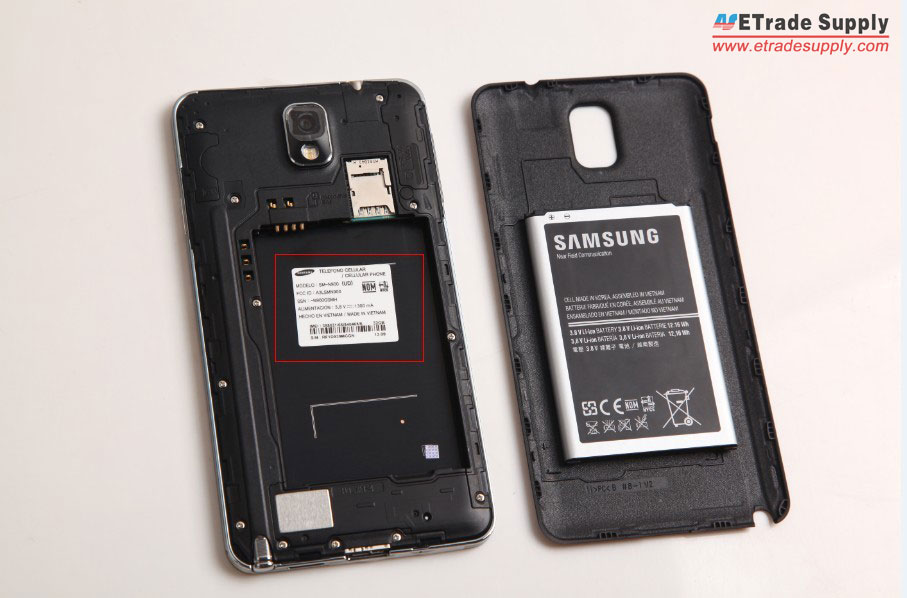 • Samsung Galaxy Note 3 Rear Housing Indicates the Carriers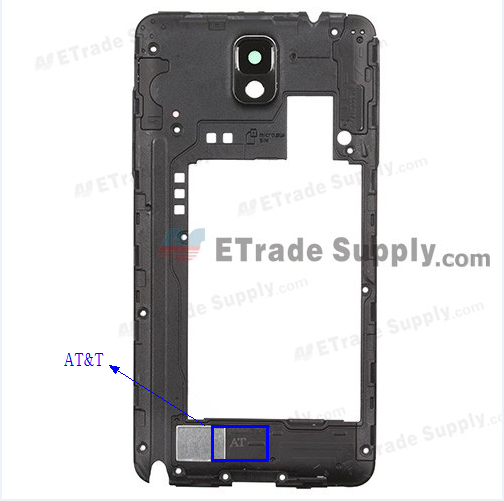 The carrier name of different Samsung Galaxy Note 3 models can be found on the Note 3 rear panel, such as this AT&T Samsung Galaxy Note 3 SM-N900A rear housing.
Note: If you need to replace the broken Galaxy Note 3 rear housing part, you should choose the right part according to the Galaxy Note 3 model number, for different Note 3 models' rear panel replacement parts for different carriers are not compatible.
Knowing the Samsung Galaxy Note 3 model number, you can download proper ROMs for the Note III devices. Also, when your phone experienced broken problems, you can buy the right Note III replacement parts according to the Note 3 model name.