Find Your Samsung Galaxy S3 Model Number
BY yuki | June 17th, 2013 | 27 | 5
Samsung Galaxy S3 helped Samsung rise to a dominating position in the smartphone market, taking the largest piece of market share. Before its release, the Galaxy S3 already had 9 million orders. Finally, after it was available in nearly 150 countries, the handset had gained a reputation and sold 50 million units as of 14 March, 2013.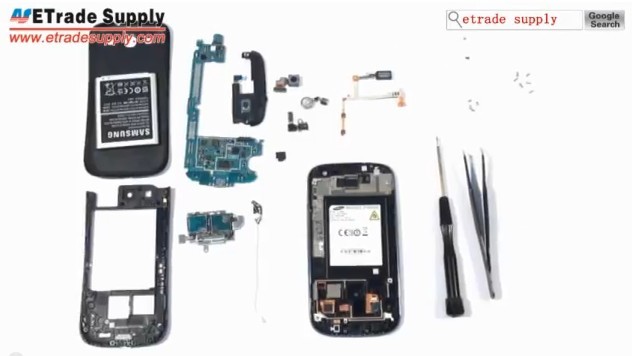 For most Samsung Galaxy S3 models, their international versions are different from the US variants. For example, the International version Galaxy S3 I9300 has no 4G Network service but features an FM radio, while the AT&T SGH-I747 includes the 4G Network but does not have an FM radio. The Galaxy S3 is available in many different models: GT-I9300, I9305, SGH-T999, SGH-I747, SCH-R530, SCH-I535, and SPH-L710. You may not even know which one you have. For example:
GT-I9305 for International LTE SGH-T999 for T-Mobile SGH-I747 for AT&T SCH-R530 for Cricket Wireless, U.S. Cellular, MetroPCS SCH-I535 for Verizon SPH-L710 for Sprint, Boost Mobile, Virgin Mobile
Some components of different GS3 models appear very similar, but will not fit or function when put in the wrong model. It is necessary to know your exact Galaxy S3 model number when you need to flash ROMs, or when you fix your broken S3 (Click to learn How to Teardown Galaxy S3). Therefore, you need to identify which model you have. Here are five ways to find out.
• Find Your Galaxy S3 Model Number in the System
Navigate to Setting> About device> Model Number, then you will find the Galaxy Note 3 model number on the screen.
•  Check Samsung Galaxy S3 Model From Battery Door
Some carriers' logos are printed on the battery door, which will make it easier for users to tell their versions. Such as this Verizon SCH-I535, AT&T SGH-I747 and Sprint SPH-L710 model for Samsung Galaxy S3.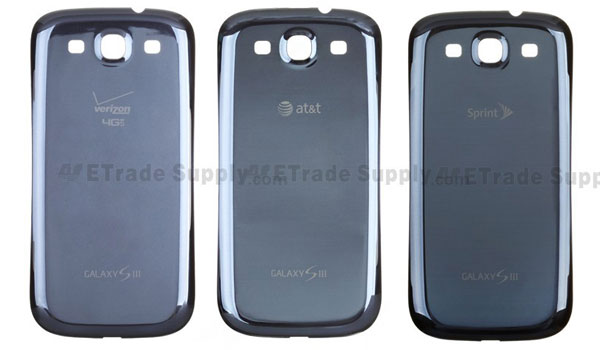 If it is international version, only the Samsung logo will be printed, such as this GT-I9300 battery door.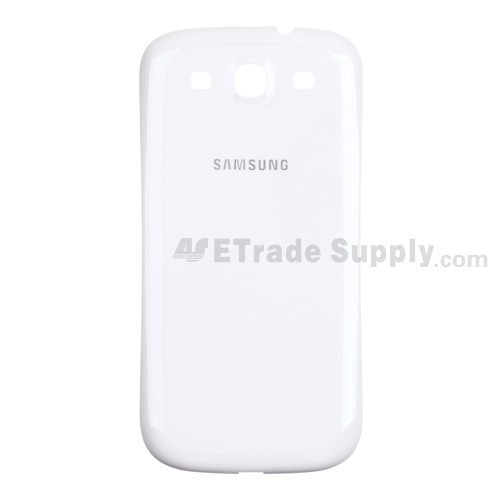 • Know the Galaxy S3 Model Name Behind the Battery
Another solution is looking behind the battery. Many manufacturers put the Galaxy S3 model along with other information in this area.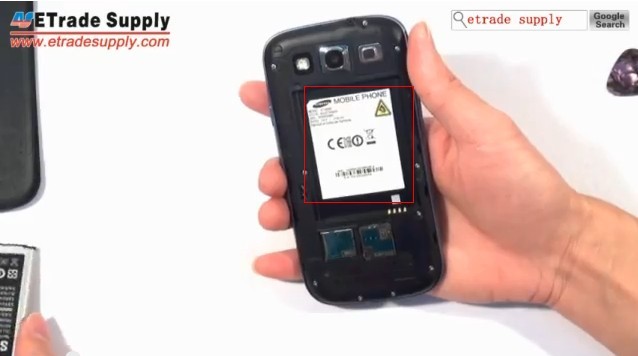 •  Find Galaxy S3 Model Name Under the Housing
The GS3 model's number is marked behind the housing. Below you can see the slight variations in design between the two versions: T-Mobile SGH-T999 & AT&T SGH-I747 and Cricket Wireless, U.S. Cellular, MetroPCS SCH-R530 & Verizon SCH-I535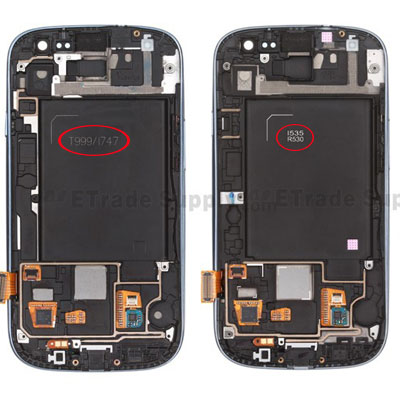 • Distinguish Galaxy S3 Models Under the Rear Housing
The rear housings on different Samsung Galaxy S3 models also have different contacts at the bottom. You can compare the contacts on your S3 model with those in the pictures below to identify your model.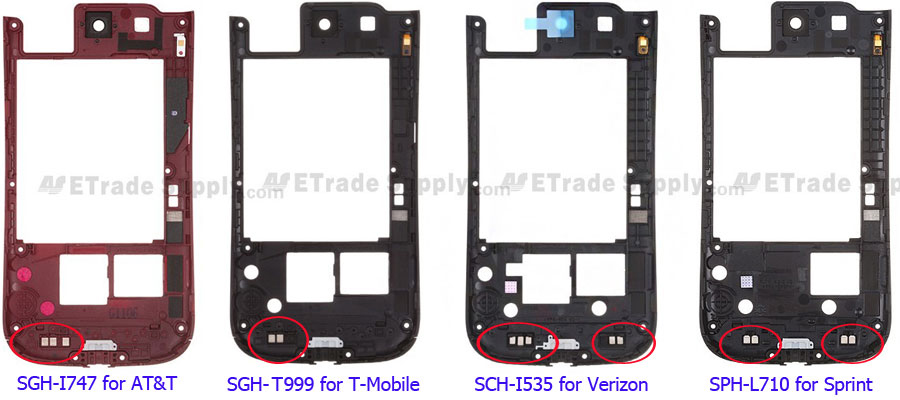 From the above-mentioned methods distinguishing Samsung Galaxy S3 model name, you can find which Galaxy S3 model you have, and buy suitable Roms or Galaxy S3 replacement parts. Also you can check the table below to identify the Galaxy S3 model name. Find  the Samsung Galaxy S3 model number you have with the following table
Model

GT-I9300

GT-I9305

SGH-T999

SGH-I747

SCH-R530

SCH-I535

SPH-L710

Carriers

International

International (LTE)

T-Mobile US

AT&T

Cricket Wireless, U.S. Cellular, MetroPCS

Verizon

Sprint, Boost Mobile, Virgin Mobile USA

2G

850, 900, 1800, 1900 MHz GSM / GPRS / EDGE

850, 1900 MHz CDMA

800, 850, 1900 MHz CDMA

3G

850, 900, 1900, 2100 MHz UMTS / HSPA+ CDMA/EVDO Rev-A/Rev-B

WCDMA 850, 900, 1900, 2100 MHz UMTS / HSPA+

850, AWS (Band IV), 1900, 2100 MHz UMTS / HSPA+ / DC-HSPA+

850, 1900, 2100 MHz UMTS / HSPA+

CDMA2000 1xEV-DO Rev-A

4G LTE

No

GT-I9305: 800, 900, 1800, 2600 MHz GT-I9305N: 900, 1800, 2600 MHz GT-I9305T: 1800, 2600 MHz

No

700 (Band 17), 1700/2100 (AWS) MHz

700 (Band 12), 1700/2100 (AWS) MHz

700 (Band 13) MHz

1900 MHz

Broadcast receiver

FM radio

No

Operating system

Android 4.0.4 with TouchWiz "Nature UX" graphical user interface

Android 4.1.1 with TouchWiz "Nature UX" graphical user interface

Android 4.1.1 with TouchWiz "Nature UX" graphical user interface

Android 4.0.4 with TouchWiz "Nature UX" graphical user interface (OTA Upgrade to 4.1.2 available)

 "Nature UX" graphical user interface (OTA Upgrade to 4.1.2 available)  Android 4.0.4 with TouchWiz "Nature UX" graphical user interface (OTA Upgrade to 4.1.1 available)

Android 4.0.4 with TouchWiz "Nature UX" graphical user interface (OTA upgrade to 4.1.2 available)

Soc

Samsung Exynos 4 Quad

Qualcomm Snapdragon S4 MSM8960

CPU

1.4 GHz quad-core ARM Cortex-A9

1.5 GHz dual-core Qualcomm Krait

GPU

ARM Mali-400 MP4

Qualcomm Adreno 225
Table Source: Wikipedia