Moto X Disassemble/Take Apart/Tear Down Tutorial
Moto X is the first smartphone assembled in the U.S.A and features a 4.7-inch AMOLED display with the resolution of 720 x 1280 pixels, 10MP rear facing camera, 2MP front facing camera and 2200mAh battery, etc. If you cracked some of these parts, it's not very difficult for you to replace them since Moto X performs scores 7 out of 10 on repairability. You can follow our Moto X complete disassembly tutorial to learn how to fix the damaged parts on your device, such as the broken Moto X battery cover or the cracked screen. Please note that the DIY repair will void the warranty of your Moto X
Tools you will need:
For Metal Spudger Opening Tool for Cell Phone
For T3 Torx Screwdriver
Case Opening Tool for Cell Phone - Triangle (Thin)
Moto X is the first smartphone assembled in the U.S.A and features a 4.7-inch AMOLED display with the resolution of 720 x 1280 pixels, 10MP rear facing camera, 2MP front facing camera and 2200mAh battery, etc. If you cracked some of these parts, it's not very difficult for you to replace them since Moto X performs scores 7 out of 10 on repairability. You can follow our Moto X complete disassembly tutorial to learn how to fix the damaged parts on your device, such as the broken Moto X battery cover or the cracked screen. Please note that the DIY repair will void the warranty of your Moto X.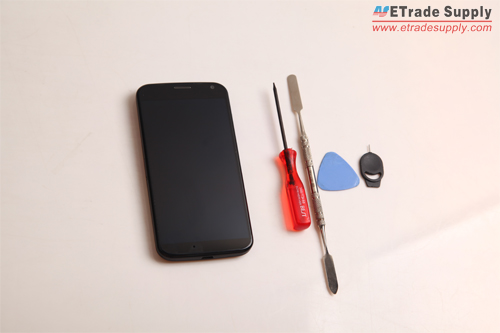 Tools needed to take apart the Moto X:
Triangle Plastic Case Opening Tool
Eject pin
Step 1
Power the Moto X off and use eject pin to take out the SIM card tray.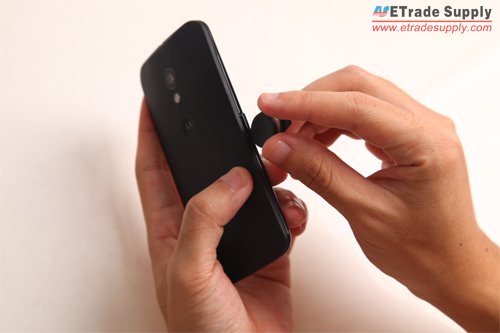 Step 2
Use the case opening tool to release clips holding the battery door in place, and then carefully open it since there is a flex cable connecting the battery door and motherboard, and adhesive on the battery door, which takes time to separate it. Then use case opening tool to disconnect the connector on the motherboard to remove the battery door.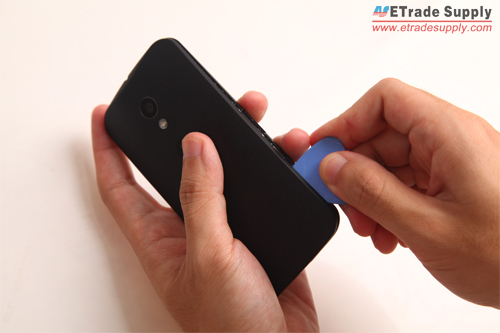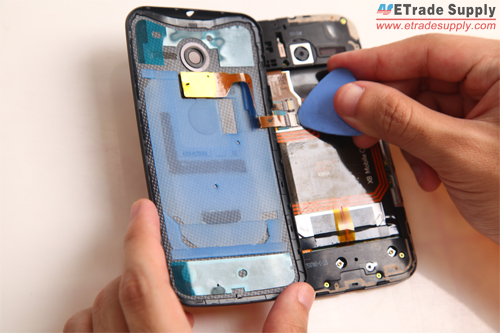 Step 3
Use screwdriver to undo the 9 screws on the top and bottom of the motherboard.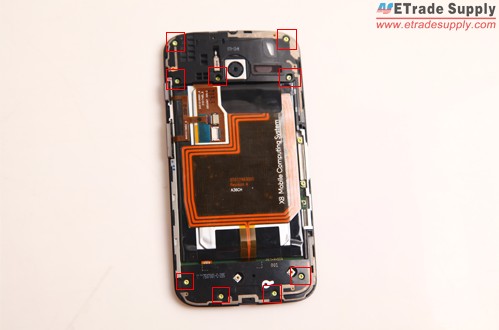 Step 4
Remove the bottom cover on the motherboard.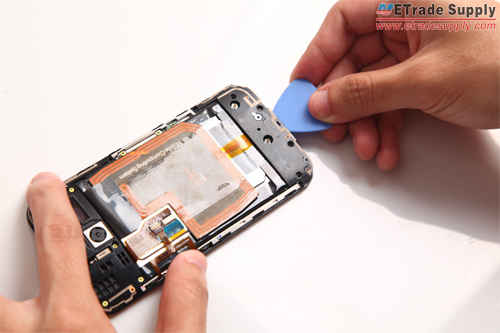 Step 5:
Remove the headphone jack with loud speaker on the top.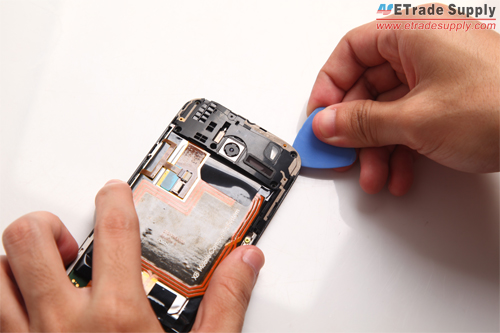 Step 6
Use Spudger to remove the side keys flex cable.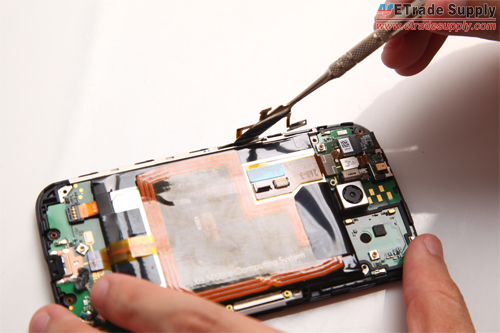 Step 7
Remove the front facing camera.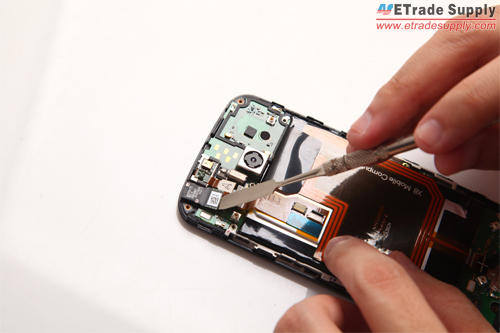 Step 8
Undo 2 screws to remove the metal shield used to fasten the motherboard.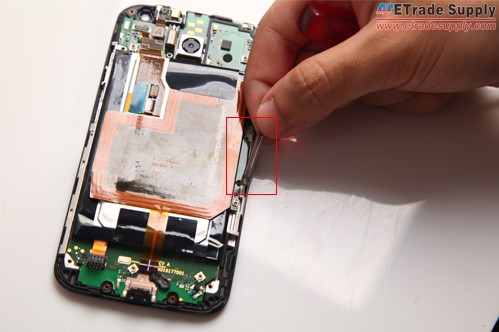 Step 9
Disconnect 4 connectors and use Spudger to separate the battery with motherboard from the LCD assembly carefully since there is a connector to the LCD assembly. Then disconnect the connector.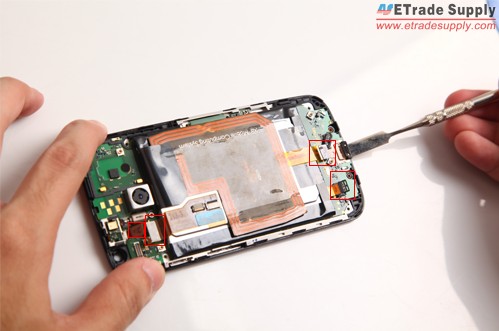 Step 10
After the battery with motherboard is free, take out the rear facing camera on the motherboard.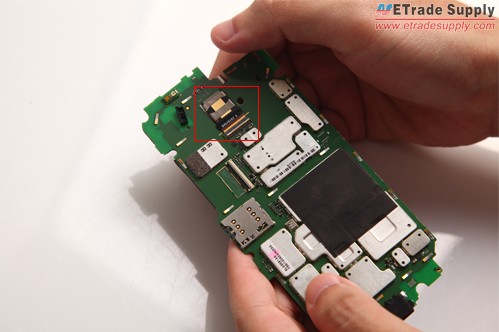 Step 11
Separate the battery and motherboard carefully since there is an adhesive in between.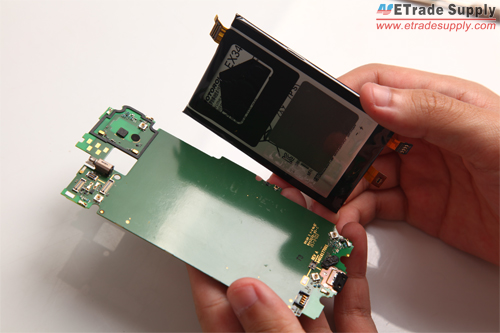 Step 12
Remove the ear speaker on the top of the LCD assembly.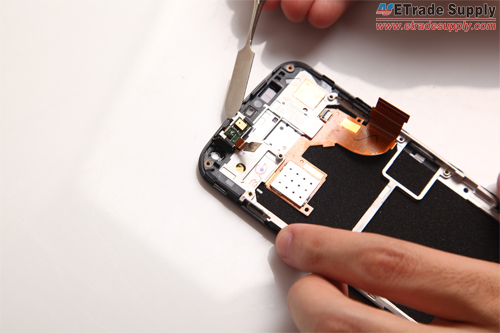 Step 13
Use eject pin to remove 7 pins holding the middle chassis in place.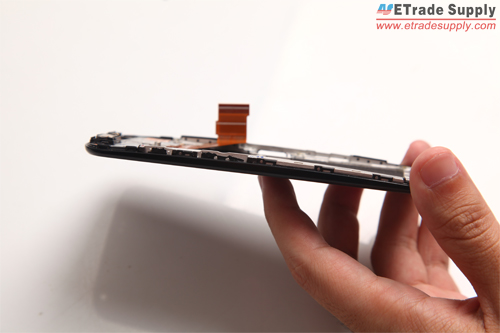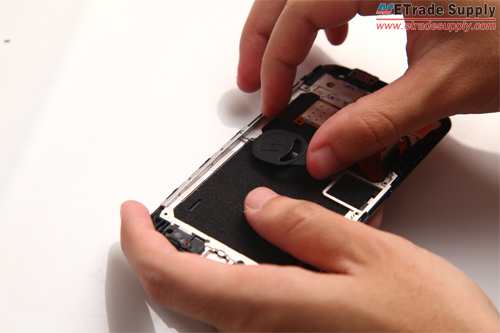 Step 14
Once the 7 pins removed, use plastic case opening tool to release the middle chassis around the edge carefully. Then remove the chassis and the Moto X LCD assembly is free. (Please note that do not use metal opening tool or it will damage the LCD screen.)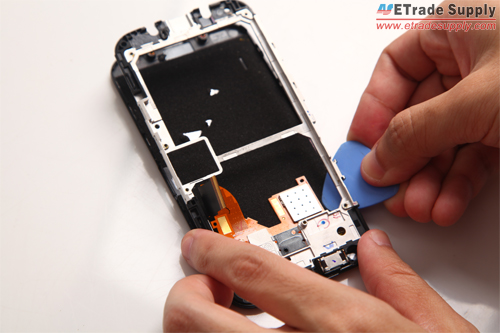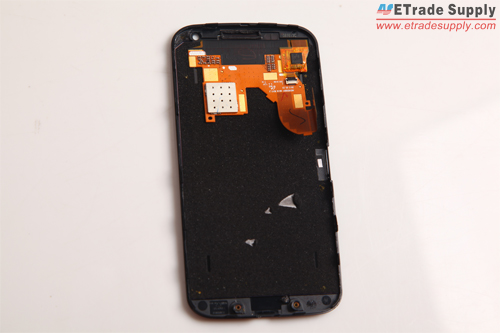 Now the Moto X is completely disassembled.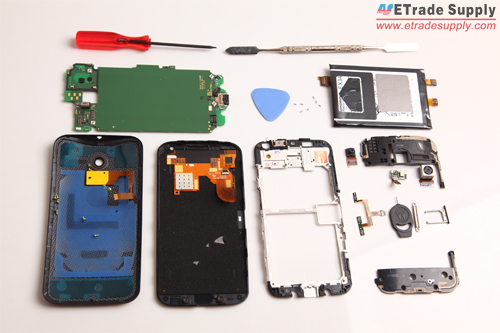 Summary
Reviewer
Review Date
Reviewed Item
Oh my god, it is very useful for me, thanks.
Author Rating
| | | | | | |
| --- | --- | --- | --- | --- | --- |
Share this guide with your friend!
Download
Download and print the repair tutorials here!