Is It Worth To Buy iPhone X Or The New iPhone 2018?
BY kaye | August 28th, 2018 | 0 | 2
The new iPhone will be released within a month and then a new question comes out for some people. Should I buy the iPhone X that was launched last year or the new iPhone in September 2018? Is it worth to buy the iPhone X next month?
According to the latest report, Apple will release three new iPhone models in September this year. Due to the same full-screen design as the iPhone X, there will be no change in the appearance. The biggest differences are the phone size, chip, and other aspects. Compared with the iPhone X, the performance of the new iPhone is improved, but the innovation is relatively small.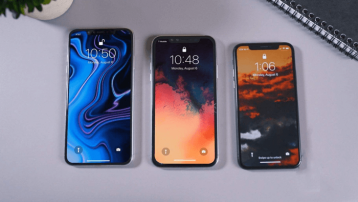 In addition, there are reports that Apple's new device in 2019 will be greatly improved, the iPhone X full-screen with notch design will be changed, and the phone configuration, performance, and other features will be different.
So, if you're still struggling to buy the iPhone X or new iPhone 2018 next month, my answer is to buy the iPhone X, which is more cost-effective.
Why is it worth to buy the iPhone X?
Although three new iPhones will be released this year, the new iPhone with 6.1-inch LCD screen is destined to be a supporting role. It was designed to attract more users at a lower price and further increase the sales of iPhone. The main models, 6.5-inch and 5.8-inch OLED version iPhone, compared to the iPhone X, the appearance designs are the same, the hardware has been improved, but there is not a much bright spot in other aspects.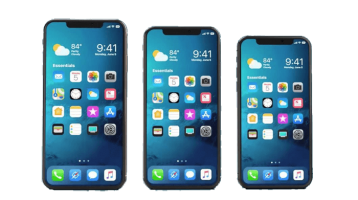 Secondly, with the launch of new iPhones, the iPhone X is bound to be cheaper, more cost-effective and more worth to buy. The iPhone 7 price dropped by $50 when the iPhone X was released.
It is said that one of the new iPhones will support dual SIM cards. If you need an iPhone with dual SIM cards, it's still necessary to buy the new iPhone 2018. If you have no demand for dual SIM cards, wait for the next year's iPhone. The iPhone 2019 is certainly worth the wait, but the price will be higher.
Of course, if you don't have enough money to pay for a new iPhone 2018 or iPhone X, you can keep using your old phone. If your old phone is broken, you can choose to take it to a nearby repair shop or DIY repair. For DIY repair, you can purchase mobile phone repair parts and repair tools at ETrade Supply.
Which phone do you choose to buy? The iPhone X or the new iPhone 2018? Welcome to comment below.
You may also like:
Summary
Reviewer
Review Date
Reviewed Item
Thank you, very useful for me.
Author Rating
| | | | | | |
| --- | --- | --- | --- | --- | --- |