OnePlus 6 Display, Camera and Battery Review
BY kaye | May 22nd, 2018 | 0 | 3
OnePlus released their 2018 flagship phone OnePlus 6 on May 18th, which is basically the same as that leaked by the media. It has a 6.3-inch full-screen display, small notch like iPhone X screen at the top, glass back housing, Qualcomm 845 CPU, and mirror black, midnight black and silk white 3 colors to choose. Now let's review this amazing mobile phone together.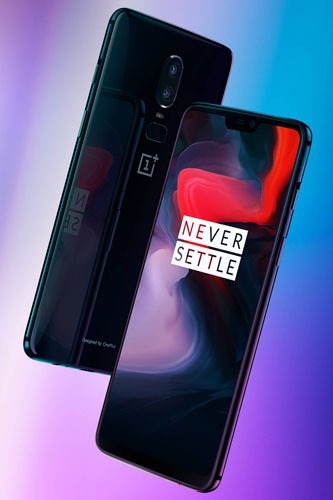 OnePlus 6
OnePlus 6 Display
The OnePlus 6 features a 6.28-inch AMOLED screen that displays vivid colors, deep black, high contrast, and high brightness. Someone said that the screen only has 1080p resolution, but that's just stupid. We can have a significantly better viewing experience under a microscope with a higher-resolution screen, but the difference can be neglected with eyes.
There is a relatively small "chin" at the bottom of the screen, which is connected to the body, but is narrow on both sides and at the top. OnePlus has already accepted the trend of smartphones in 2018, we call it "notch". The top of the screen cuts into the screen to make room for sensors, earpiece and 16M front-facing camera.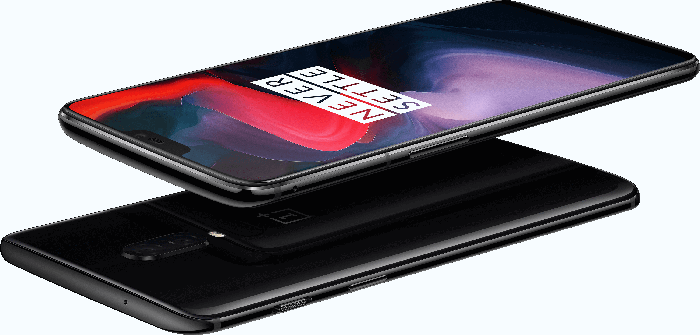 OnePlus 6 Display
OnePlus 6 Camera
The OnePlus has a dual camera that consists of a 16M main sensor and a 20M auxiliary sensor. And it meets the customer's needs: optical image stabilization and larger pixels for the main camera, with 480fps super-slow-motion capture at 720p on the side. OnePlus said that its front-facing camera will support the new portrait mode, which relies on the artificial intelligence algorithms to add stars, hearts and other decorations to the matching focus levels.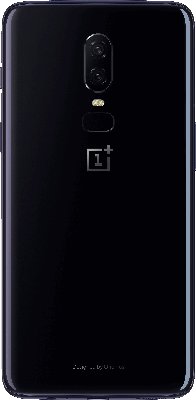 OnePlus 6 camera
OnePlus 6's face unlock uses a common front-facing camera instead of a sophisticated solution like Face ID, which projects 30,000 infrared points onto the user's face and then reads them in 3D with a special type of camera. OnePlus uses the old-fashioned front-facing camera for Face Unlock on the OnePlus 6, just like OnePlus 5T in last year.
As we all know, Face Unlock is not as secure as the Face ID, so OnePlus only allows users to use it to unlock the phone. It cannot be used to verify payment or do other things. However, when you use Face Unlock on the OnePlus 6 to unlock your phone, it's incredible how fast the home screen appears. In fact, most of the time I don't see the lock screen when Face Unlock is enabled.
OnePlus 6 Battery
The capacity of OnePlus 6 battery is 3300mAh which allows us to use it a full day. However, it does not support wireless charging, even though it has a glass back housing. OnePlus's Dash Charge is the fastest charging way you can get, which makes charging very easy as long as you use the original OnePlus 6 cable and charger in the box.
OnePlus 6 Price
OnePlus 6 comes with three colors and three storage variants. Prices start at $529 with mirror black, 6GB of RAM and 64GB of storage. The 8GB RAM and 128GB storage version costs $579 in mirror black, midnight black and silk white, while the 8GB RAM and 256GB version in midnight black cost $629.

OnePlus 6 price
Do you like this OnePlus 6 and what do you think about it? Welcome to leave your opinion about the advantage and disadvantage of OnePlus 6 below.
You may also like: OnePlus 5 teardown, OnePlus 5 screen repair , OnePlus 3 teardown
Summary
Reviewer
Review Date
Reviewed Item
Good, thank you ETrade Supply
Author Rating
| | | | | | |
| --- | --- | --- | --- | --- | --- |