Why the Moto Droid Turbo 2 Has the Best Shatter Proof Screen
BY ETrade Supply | January 18th, 2016 | 0 | 1
Back in Oct, 2015, Moto has announced the Droid Turbo 2 which features the shatter proof screen. Many videos & articles have done the durability tests for it and only in some extreme cases, the screen will get cracked. So what's make the Moto Droid Turbo 2 screen shatter proof? Will other manufacturers adopt this technology in the future?
Let's first see the inner structure of the "Shatter Proof Display".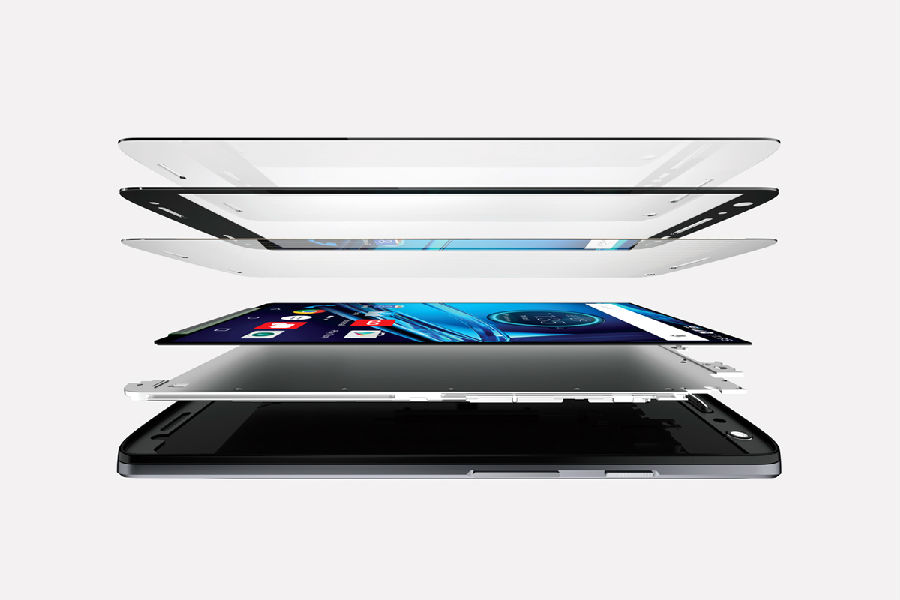 From top to bottom, there are "Moto ShatterShield Lens"(replaceable), "Plastic Cover Lens", "2 side Touch Panel", "AMOLED screen", "Aluminum Chassis" and body of the phone.
The main reason why Moto Droid Turbo 2 is shatter proof is due to the materials used. Unlike other phones using Corning Gorilla Glass, Moto has adopted plastic to build the cover screen (Though feels like glass).
These two materials have totally different features.
For Glass: fragile, but not easy to be deformed by forces, hard, not easy to be scratched;
For Plastic: flexible, not easy to be cracked, but soft, easy to be scratched;
For the outer cover, sure the plastic screen can survive impacts, however, it will get scratches during daily uses. The replaceable cover lens is the perfect solution for it. The users can easily replace the cover lens when it scratched, just like a screen protector.
Though the first two layers can survive the impacts, what about the touch screen and display?
In order to make the touch panel "shatter proof", Moto has put a dual-layer touch system as a backup in case the first layer is damaged. For the display, flexible AMOLED screen is a much better choice which will bend but not break.
The edges of the screen are covered by the Aluminum Chassis, which help to protect the phone from side impacts.
So will more and more manufacturers adopt this technology to build their phones?
Personally, I think, no.
There are 3 reasons:
1. Only few phones can use OLED screen. Still, Samsung is the only manufacturer supplying OLED screens for phones which means it's still in short supply.
2. Compare with "shatter proof", people care more about other features. "Shatter Proof" is not a killing feature to trigger customers interests.
3. 3D Touch/Force Touch requires glass instead of plastic screen. No doubt the 3D Touch/Force Touch function will become more and more popular, but this function needs to calculate very tiny deformation of the glass.
If you guys have any questions, don't hesitate to leave your comment below!
You may also like:
Summary
Reviewer
Review Date
Reviewed Item
Author Rating
| | | | | | |
| --- | --- | --- | --- | --- | --- |