How much does it cost to replace iPhone X screen?
BY kaye | October 31st, 2017 | 0 | 3
As the most expensive iPhone of Apple, the iPhone X has a great change in display, it comes to us with an OLED Full-display from Samsung. We all know that OLED display is more expensive than LCD screen. So, if you dropped your phone to the floor accidentally and cracked the display, you need to spend a lot of money to replace a new display. Here we will talk about how much it costs to replace a new iPhone X display.
With AppleCare+
When we are ordering the iPhone X online, we can choose to buy AppleCare+ or not. Refer to the picture below, the iPhone X AppleCare+ price is more expensive than others.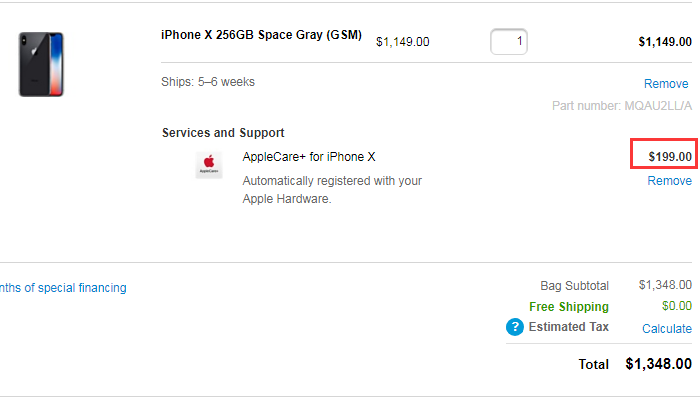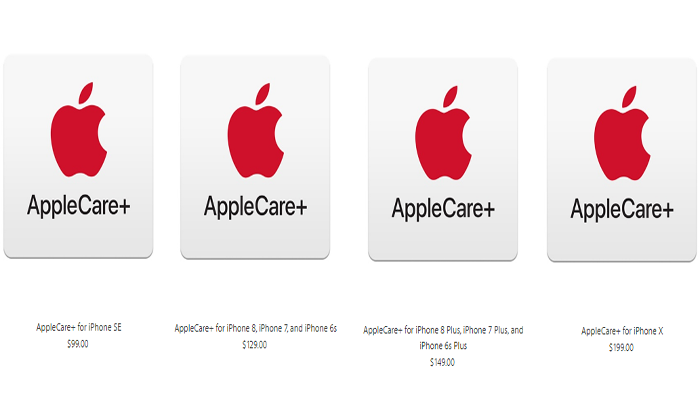 If you have an AppleCare+ and it is still under warranty, the cost of replacing an iPhone X display is only $29, but the AppleCare+ only can be used two times. If you replace the iPhone X display two times, the total cost is $257, you should pay $128.5 per time.
Without AppleCare+
If you didn't buy an AppleCare+ for your iPhone X or your device is not in warranty time, it is very expensive to replace a new iPhone X display. According to the repair price in Apple shown as the picture below, the cost of replacing iPhone X screen is high to $279.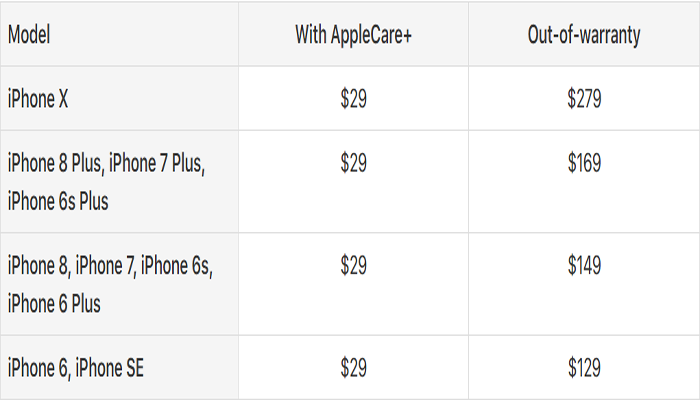 Cost in Repair shop
If you don't want to repair your phone in the Apple Store, you can DIY or send it to a repair shop. The maintenance cost in the repair shop is not sure now but we can refer to the cost of Samsung Galaxy S8.
The price in the repair shop is higher than in the Apple Store, but it will be lower and lower over time, while the price in the Apple repair shop will remain unchanged.
No matter which way you choose to replace the iPhone X display, it will cost you a lot of money. To save your money, you'd better protect your phone well. You can get a Glass Screen Protector or Shatterproof Case to protect your phone screen from damage, crashing or breaking.
Any questions about smartphone repair, welcome to comment below.
You may also like:
After waiting more than a month, customers can pre-order an iPhone X in Apple.com with a price at least $999 now and some of them can get their phones at Nov 11.3. But before you purchase this new iPhone, you should consider something else. How much will it cost to replace the iPhone X screen?