How Much Does It Cost To Repair An iPhone 6 Plus Cracked Screen
BY May | July 13th, 2015 | 0 | 2
Almost one year has passed since Apple released the iPhone 6 Plus in September 2014. With the phone has been out for so long many users are bound to have broken their phones, and with that, they begin to find the cheapest method of repair. Well, check out our answers below: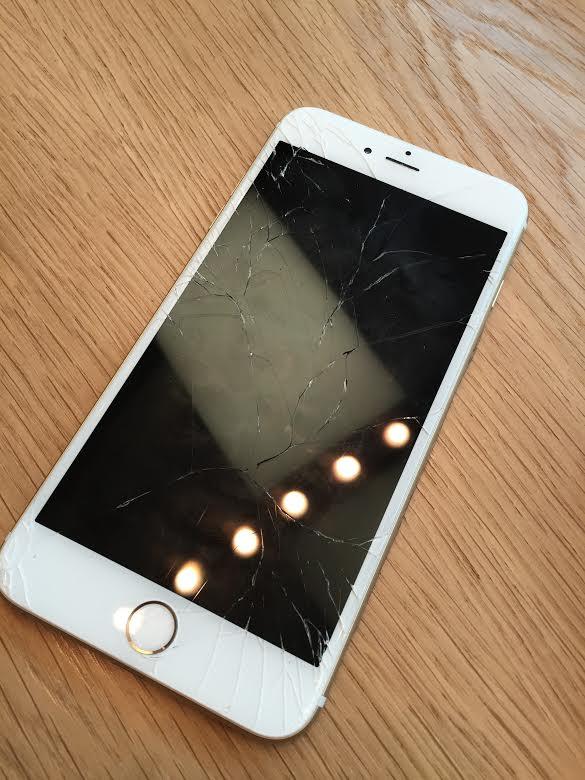 Case 1: The iPhone 6 Plus screen cracked but touch and display still work.
It sounds like the glass layer was damaged, which does not cost much to get replaced. A brand new OEM iPhone 6 Plus glass replacement costs about $15, while a high copy one costs less than $9.
Notice: We don't recommend replacing the glass yourself (unless you're a trained professional). The glass and display are held together with very strong adhesive and require special tools and professional skills to separate. You run the risk of further damaging your phone if you don't have the proper experience.
Case 2: The iPhone 6 Plus display still works but the touchscreen fails to respond after it was dropped.
Case 3: When powering on the device, the start-up ringtone or vibration can be heard, but the screen is black after being dropped.
Case 4: The iPhone 6 Plus display shows random colors/artifacts after it was dropped.
In these cases, either the display or touchscreen was damaged. You'll have to replace the whole LCD assembly considering the risk mentioned in case 1.
Usually, it costs about $120 to get an iPhone 6 LCD and digitizer assembly with frame. If you'd like to make your repair job easier, an iPhone 6 Plus LCD assembly with frame and small parts would be a better choice, which is $40 more. Other than that, the home button can also be pre-assembled in the LCD assembly with a cost between $165~$175.
Notice: You will lose touch ID functions if the original home button is replaced as the touch ID sensor is tied to the unique logic with a unique ID number. If you still want touch ID functions after replacing the home button, please consult an Apple center for help.
Last but not least, always buy quality products not the cheap ones that many suppliers sell, or aftermarket ones that are claimed to be genuine. Recently, a common problem with iPhone 6/6 Plus frames separating was reported by many repair shops, which (from our research) is the result of non OEM parts. No worries, here are 5 tips to tell apart OEM and copy iPhone 6 LCDs. Good luck.
You may also like:
Summary
Reviewer
Review Date
Reviewed Item
Author Rating
| | | | | | |
| --- | --- | --- | --- | --- | --- |