Does your Samsung Galaxy S9/S9+ Has Touchscreen Dead Zones?
BY kaye | March 27th, 2018 | 0 | 6
Samsung launched the latest Galaxy S series flagship smartphone Galaxy S9 at February, it came to us with a 5.8 inches Super AMOLED capacitive touchscreen, Exynos 9810 or Qualcomm Snapdragon 845, 4G RAM, 8M front facing camera and 12 M rear-facing camera. It is almost a perfect cell phone. However, some users reviewed on the Samsung forum and Reddit that there is a touch unresponsive zone on their Samsung S9 screen. This issue may happen in the middle of the screen, the bottom, corner or other places.
Samsung has admitted that some Samsung Galaxy S9/9+ devices have touch issue, and here's what they say.
"At Samsung, customer satisfaction is core to our business and we aim to deliver the best possible experience. We are looking into a limited number of reports of Galaxy S9/S9+ touchscreen responsiveness issues. We are working with affected customers and investigating. We encourage any customer with questions to contact us directly at 1-800-SAMSUNG."
Since this problem does not occur on every Samsung Galaxy S9 device, how do we test whether there is a touch issue on your mobile phone? Here's a simple way to test Samsung S9 touch function.
1. Open the dialing interface, type *#0*# then the phone will jump to Test Mode, as shown in the picture below.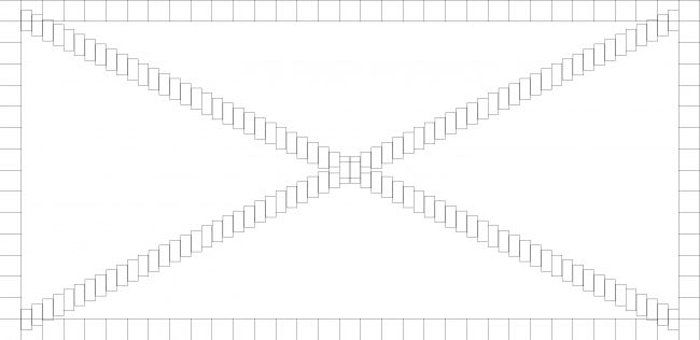 2. Draw all over the screen with your finger to see if there are any dead zones. Tracking lines will be left behind for your reference, and any boxes touched will turn green. If all boxes become green and the lines are not interrupted, the screen touch function is normal. If some boxes don't change colors or the tracking lines are interrupted, the screen has dead zones.
What should we do if the device has touchscreen dead zone issue?
Usually, we will restart or factory reset the device, but it is proved not work. As we don't know what leads to this happen, so there isn't a good solution for it, but we can contact Samsung to replace a new phone for free.
Any questions and suggestions about the smartphone, welcome to comment below.
You may also like:
How To Replace Samsung Galaxy S8/S8+ LCD Screen, Charging Port And Battery
How To Replace Samsung Galaxy S8/S8 Plus Rear Camera Lens Without Teardown
How to fix the Samsung Galaxy S8/S8 Plus issues
Summary
Reviewer
Review Date
Reviewed Item
Thank you, this not happened on my phone
Author Rating
| | | | | | |
| --- | --- | --- | --- | --- | --- |