The Cost Of Repairing A Cracked Galaxy Note 5 Screen
BY May | September 14th, 2015 | 20 | 31
Weeks after the Galaxy Note 5 came out to meet the masses, some users left messages on our website wondering where and when to buy the back cover. It seems that the Note 5's back cover is easily cracked. However, the glass screen on a smartphone always has a higher chance of being cracked, and here's a report about the estimated cost of getting a cracked Galaxy Note 5 screen replaced if you need to get it done.
How much does it cost to get a repair by Samsung's service center?
If your Galaxy Note 5 is out of warranty, or if the damage to the screen is not covered, Samsung will charge you more than other repair shops normally to get a Galaxy Note 5 screen replaced even if only the glass is cracked.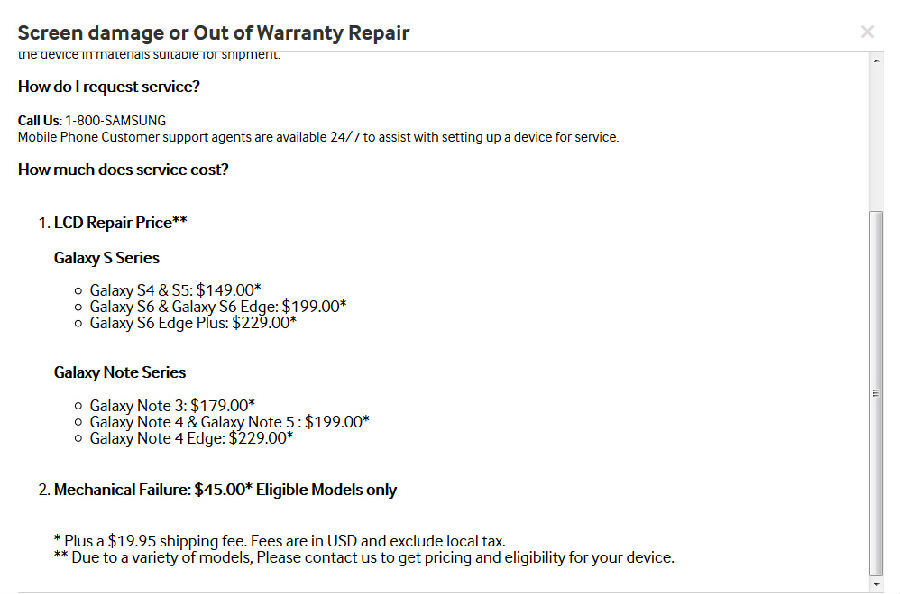 Then, what about repairing it through a repair shop?
Well it'll be cheaper than having it repaired by an official Samsung center. Most repair shops will quote an estimated cost to you after diagnosing what exactly should be fixed. The ever-changing prices of
Note 5 replacement parts
is another major factor that will influence the repair cost quotation.
So, how much is it to get a screen replacement online for DIY repair?
As you know, replacement parts for the Galaxy Note 5 are still in short and unstable supply, but it costs about $177 ~ $229 to get a Galaxy Note 5 LCD and digitizer on eBay. We all know, though, that some eBay sellers are not always that trustworthy.
ETrade Supply
provides high quality and brand new original
Galaxy Note 5 screen
s
and other spare parts.
A replacement LCD will help if your Note 5 displays incorrect colors or lines, touchscreen is unresponsive or glass is cracked after a drop. If you're new to cellphone repair or if you'd like to make your repair work easier and less risky we recommend you get an LCD and digitizer assembly to make the job easier.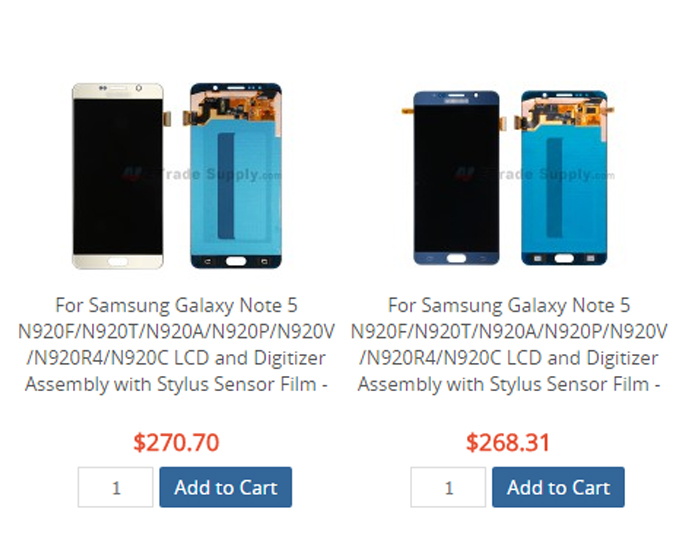 However, replacing just the glass is also feasible in the event your device's front screen gets damaged but the display and touchscreen still work, especially if you're familiar with how to separate the glass from an LCD. It is certainly cheaper to get a
Note 5 glass lens replacement
but higher risk to repair.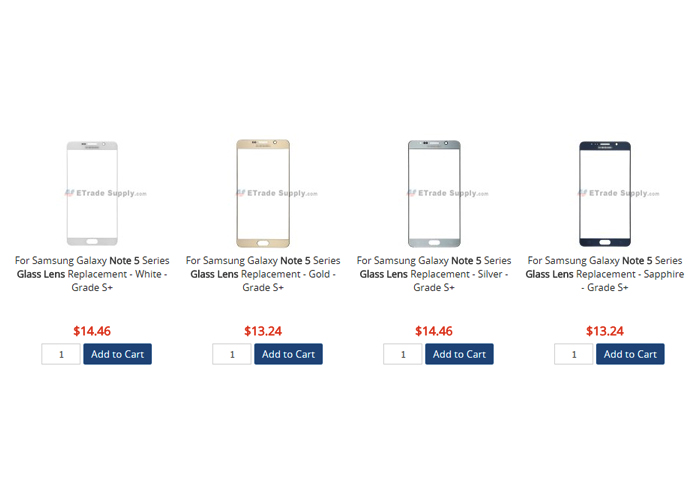 Please be aware that your DIY repair will void the warranty, and you run the risk of damaging your phone more. Anyways, here's a tutorial video from
How2Tech
about how to disassemble the Galaxy Note 5.
You may also like: