Analysis of China Made iPhone 6 Screens – Manufacturer Version
BY ETrade Supply | March 19th, 2016 | 2 | 1
2 weeks has passed since we've posted the first China made iPhone 6 screens. Now in the market, except LT and JDF, there is one more manufacturer producing the iPhone 6 screen named SC. Recently, we've got some samples of the SC made screens and would love to share the information with you.
Appearance:

Same problems can be found in the SC made iPhone 6 screens. Horizontal textures can also be seen clearly under the light.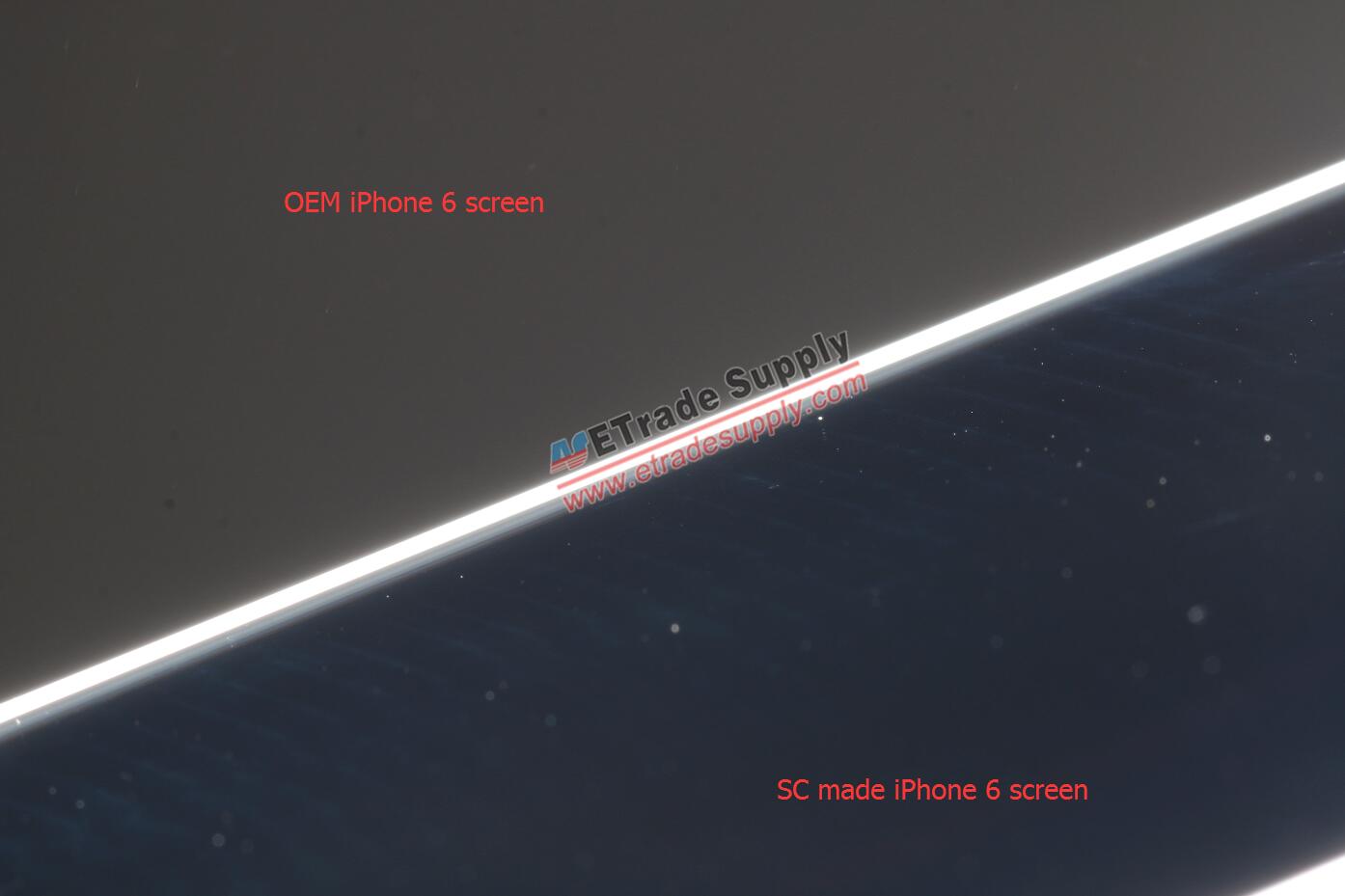 Size:
All of these three China made iPhone 6 screen assemblies have adopted the G+G technology instead of the In-Cell technology that OEM screens used, which means they are far too thick. The screws used to hold the metal plate under the backlight can't be fastened. None of these screens can fit the original iPhone 6 rear housings.

For the SC made iPhone 6 screen, the glass lens is too thin which lead to the home button stands out. It's 0.15mm higher than the glass lens.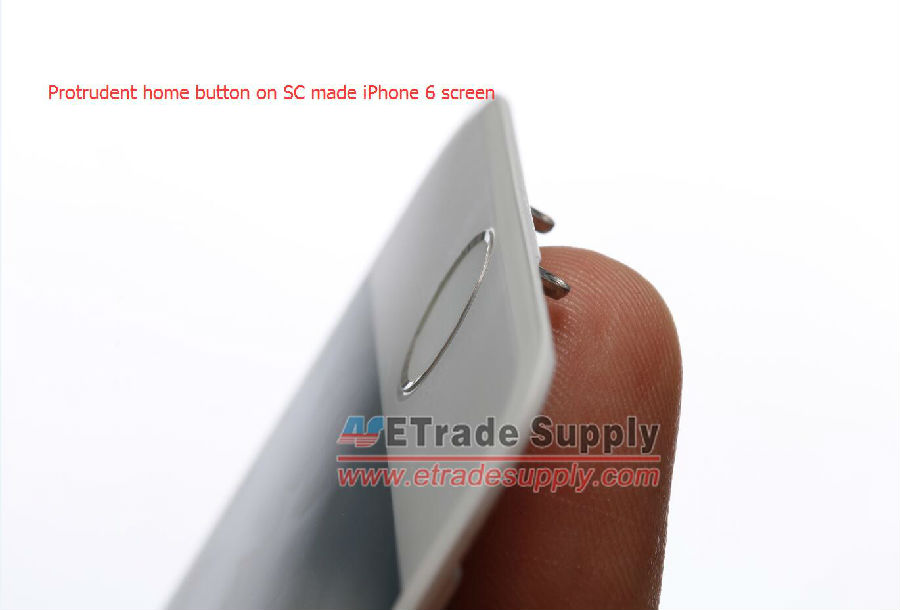 The Color of the Display:
The display effect of the SC made iPhone 6 screen is the closest to the OEM ones when comparing with LT and JDF made ones. However, the visible angle is far small compared with the OEM screen.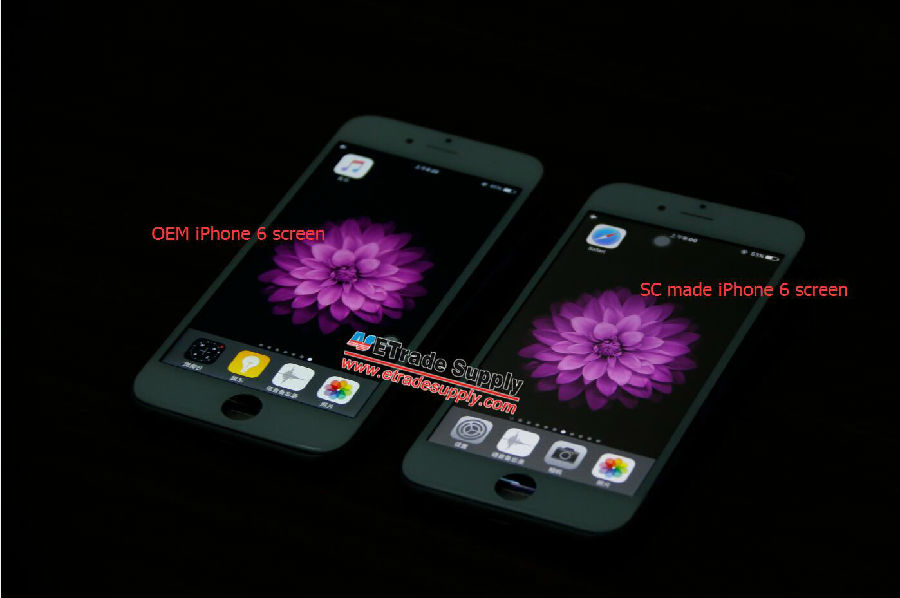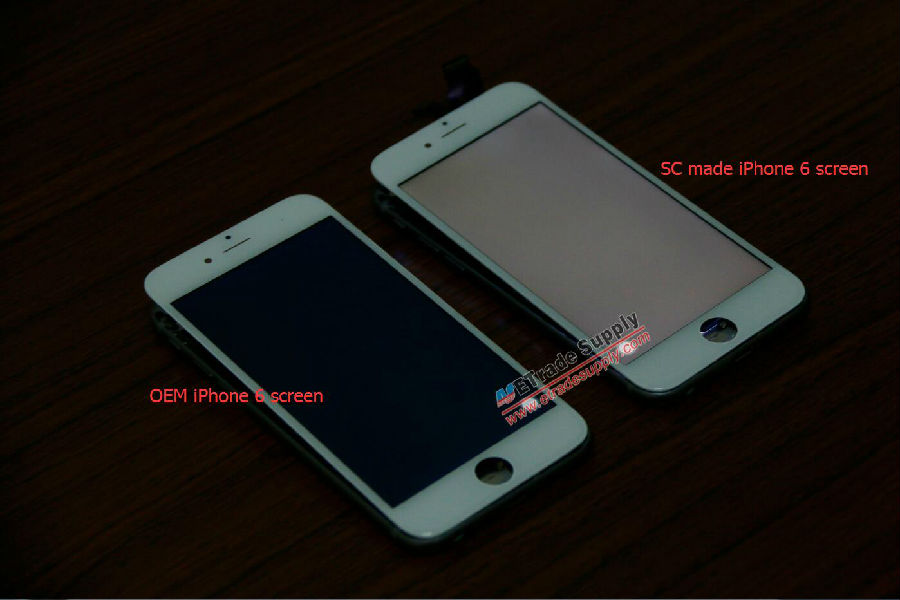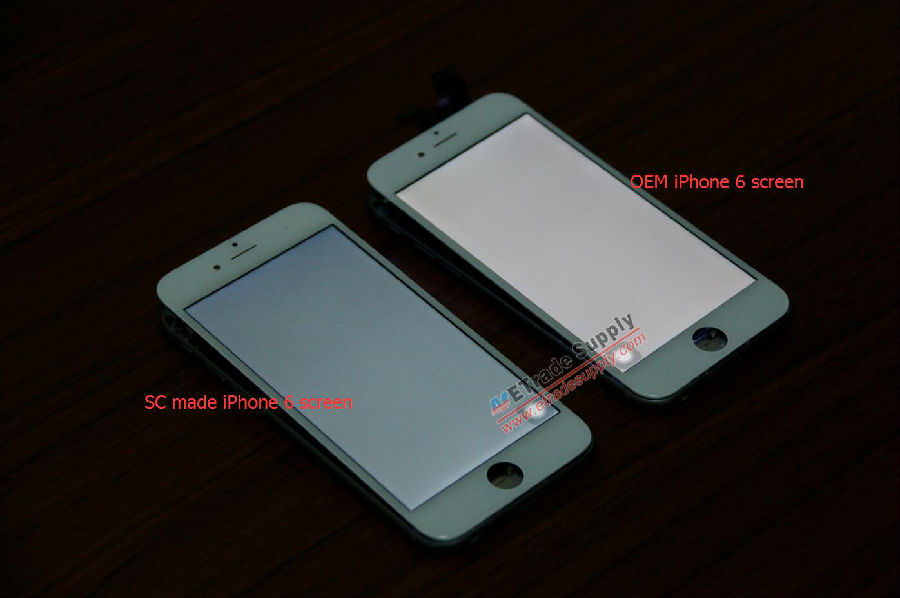 Conclusion:
As the LCD for iPhone 6S is exactly the same for iPhone 6, more and more third party factories are using the OEM iPhone 6 LCD to produce the iPhone 6S screen because there are $30-$50 price difference between these two screens. As the OEM iPhone 6 screen assemblies are gradually dying out, we got to get prepared to use the China Made iPhone 6 screens in the not so long future. (No doubt the price of third party made iPhone 6 screens using the OEM LCD will go up due to the demand and supply) At the moment, none of the manufacturers are producing qualified screens. It's still takes time.
Check our earlier report about A Clear View of China Made iPhone 6 LCD Screen (First Version)
You may also like:
Summary
Reviewer
Review Date
Reviewed Item
Nice post, useful for me.
Author Rating
| | | | | | |
| --- | --- | --- | --- | --- | --- |