A Clear View of China Made iPhone 6 LCD Screen (First Version)
BY ETrade Supply | February 26th, 2016 | 11 | 2
Not too long ago, we've just got some samples of the new China Made iPhone 6 LCD Display. No doubt that this will be another option for all who are suffering from the high price of the iPhone screens. Let's take a deep look of these screens.
At the moment, there are two companies producing the iPhone 6 LCD screens, one is LT, the other one is JDF (no iPhone 6 screens made by TM are available now). Below are some detailed comparisons after our tests.
Appearance:
When taking a closer look at both of the LT and JDF iPhone 6 screens under direct light, you'll see the digitizer textures. While for the original screen, the textures had been hidden by a special painted layer.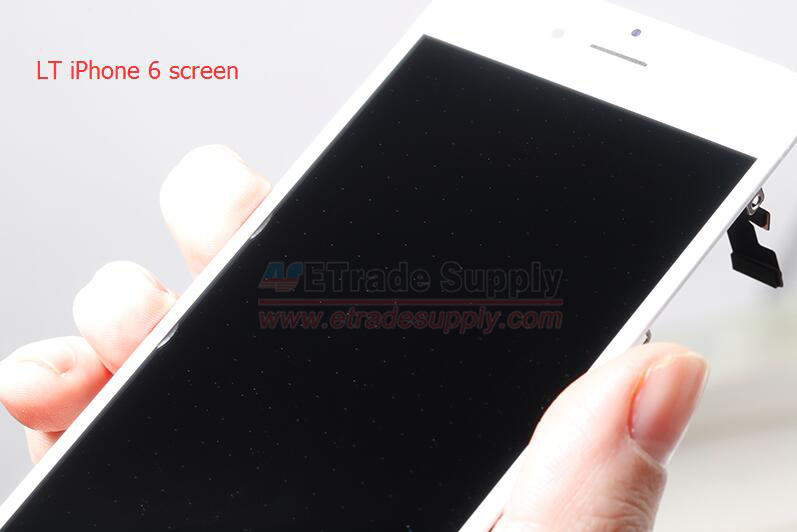 Size:

The glass lens of LT made iPhone 6 screen is far too thin compared with the original one, which can't secure the display well. At the same time, thinner glass lens will make the home button stick up above the screen. While for the JDF made the screen, a plastic layer has been added to make it thicker.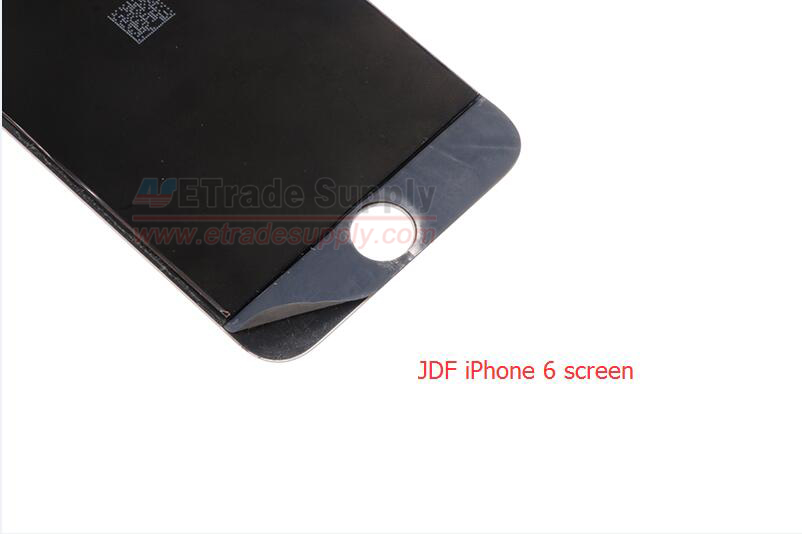 Compatibility with the rear housing:

It's hard to be realized through eyes, but it's easily to be touched. When you grab the iPhone 6 with LT made screen, it's hard to ignore that annoying uncomfortable feeling. At this point, the JDF made screen is much better.
The colors of the display:
For both of the China made displays, clear color differences can be seen. Here are some sample photos we've taken: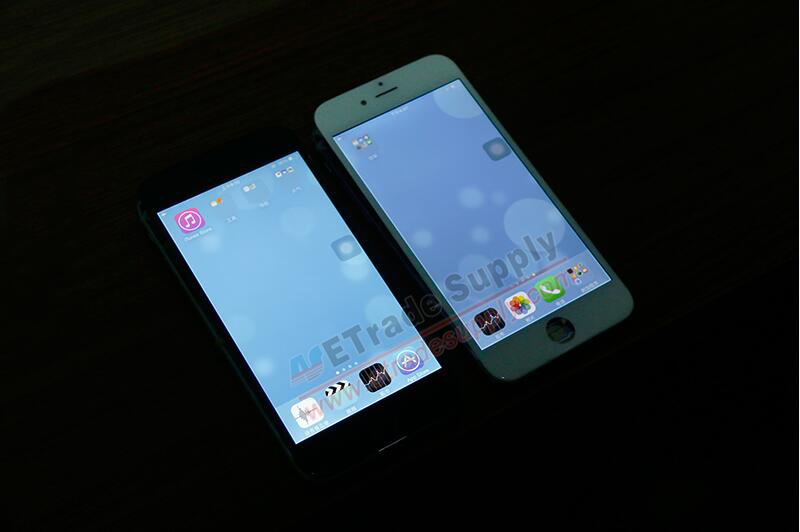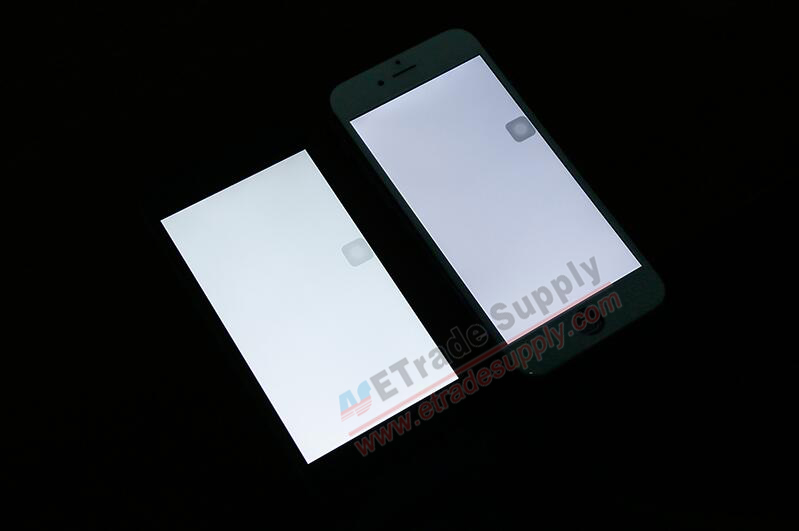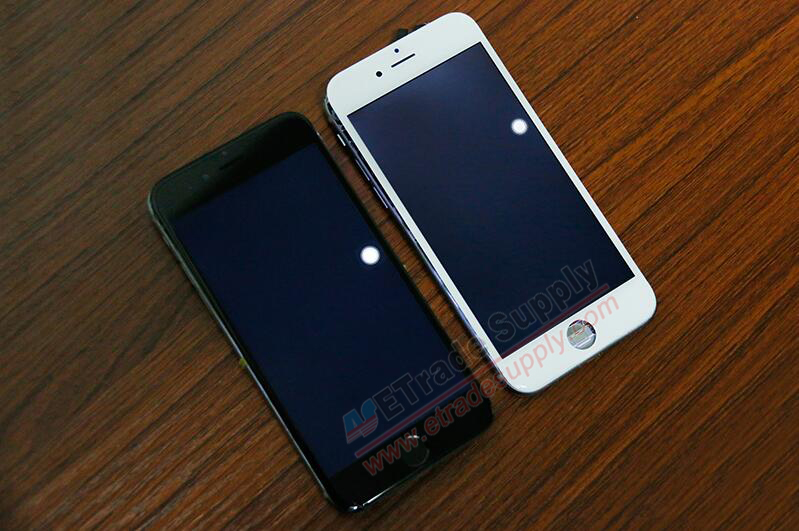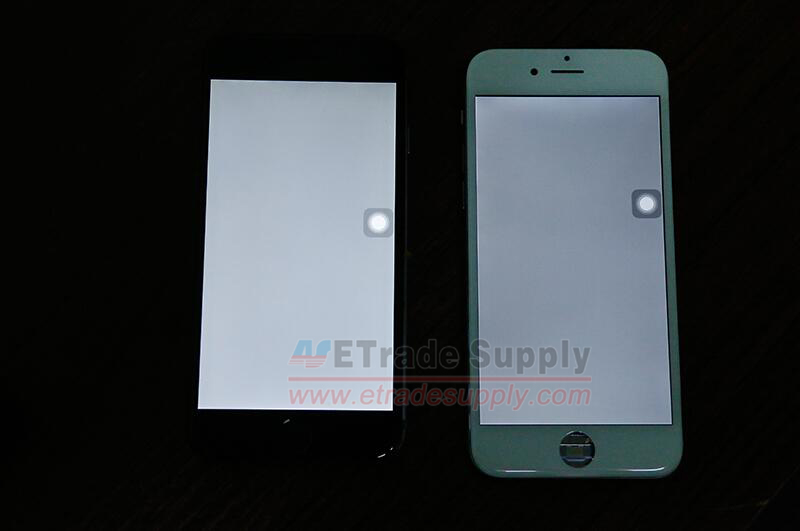 High and low temperature test:
High and low temperature tests have been applied to both the LT and JDF iPhone 6 screens. Both of them have survived and worked well after been putted in a 55 centi degrees room for 2 hours and -5 centi degrees room for 2 hours.
Conclusion:
Through our tests, the first version of both the LT and JDF displays are not good choices for the repair industry. The obvious color differences, thickness differences still need to be improved. If you have any questions regarding the LT/JDF iPhone 6 screens, please leave your comment below, we'll try our best to answer it.
Check our further report about Analysis of China Made iPhone 6 Screens – Manufacturer Version
You may also like:
Summary
Reviewer
Review Date
Reviewed Item
Nice post, useful for me.
Author Rating
| | | | | | |
| --- | --- | --- | --- | --- | --- |