8 Hidden Tips and Tricks that You Should Try on Your iPhone 12
BY kaye | November 18th, 2020 | 0 | 0
The iPhone 12 series have been the top hot sale mobile phone in the global mobile phone market. Besides the powerful A14 chipset and OLED display screen, the iPhone 12 also features many hidden features. Here we would like to share eight of the most useful using tips and tricks with our users. We hope you would save some of these tricks and try, by which you will find your new iPhone 12 incredibly helpful to you.
1. Quick switch from app to app on home screen
There is a quick way to switch between applications on screen. We can quickly access any opened application by swiping up from the bottom line and tap on it. Besides, we can individually close the application we don't want to use by swapping up. Also, there is a shortcut that we can move from one application to another. All we need to do is swiping on the bottom line slowly. Furthermore, we can quickly access to home screen by swiping up from the bottom line. It's very easy.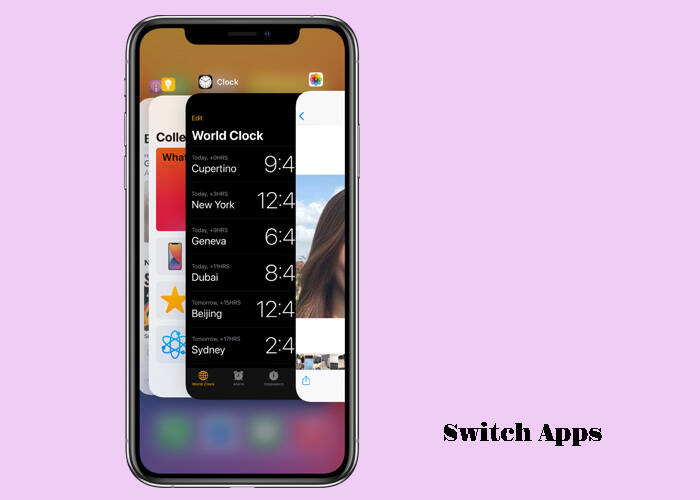 2. To wake up your phone easily from sleep mode
Apple makes it so much easy and convenient to wake up our iPhone 12 from sleep mode. We can simply tape on the screen, or even raise to wake up the phone. Go to Settings >> Accessibility >> Touch >> Tap to Wake Up, turn on the button and we can wake up our iPhone 12 in sleep mode by tapping on the screen, and then access the face ID to unlock the phone. On the other side, we can access Settings >> Display & Brightness >> Raise to Wake Up. Turn on this setting we can wake up our iPhone by raising it up. It's so interesting.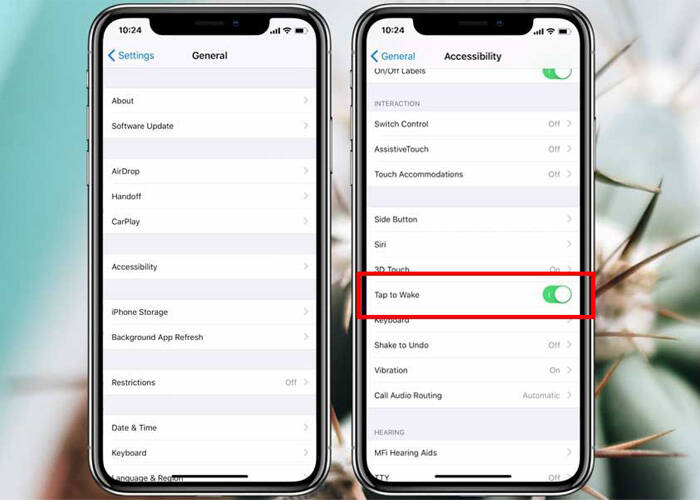 3. Easy management on notifications
On the iPhone 12, we can set and manage the application notifications easily as long as we know these tricks. When we pull down the on the home screen, we can see all the notifications here. When we left slip over the notification, we can see options for management of the notification. Here we can clear the notification, view the details, or go on further management on the notification by choosing the options. This is a very useful trick.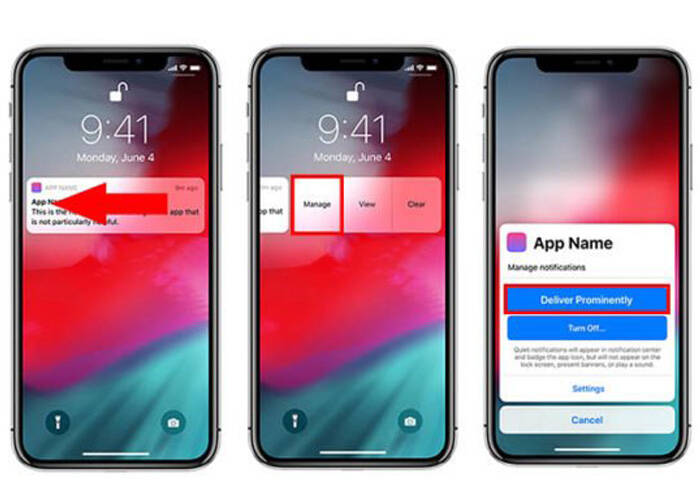 4. Easy screen video recording
When you want to record a screen video, a commentary video to guide somebody with the manipulation process on the phone, this feature will be quite useful. Access the control center and tap on the circle icon, tap on Screen Recording and it starts recording. Besides, we can press to open Microphone for voice recording at the same time. It's quite easy.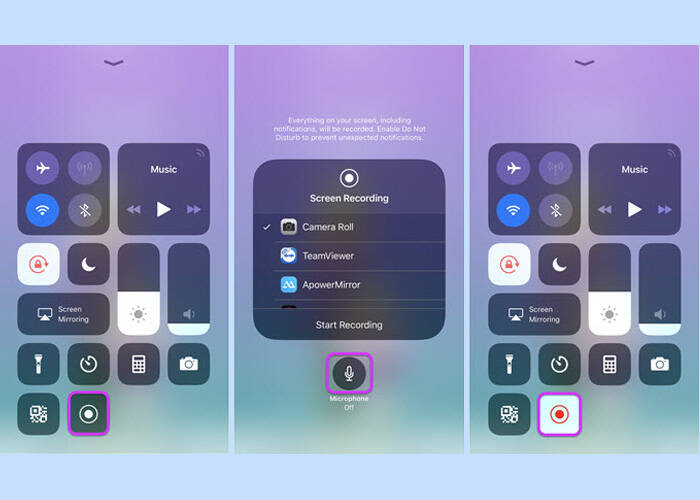 5. Quick screenshot and image edition
The quick screenshot shortcuts are pressing the side key power button and volume button at the same time. We can quickly screen short an image of the screen in this way. Besides, we can edit the screenshot image in any type we like directly on our iPhone 12. When we make a screenshot, we can swipe it away to delete it, or tape on it to edit the image. Also, we can share our screenshot pictures with our friends. One thing you may find interesting is, there is a ruler tool under the screenshot. We can draw straight lines on the picture with this tool.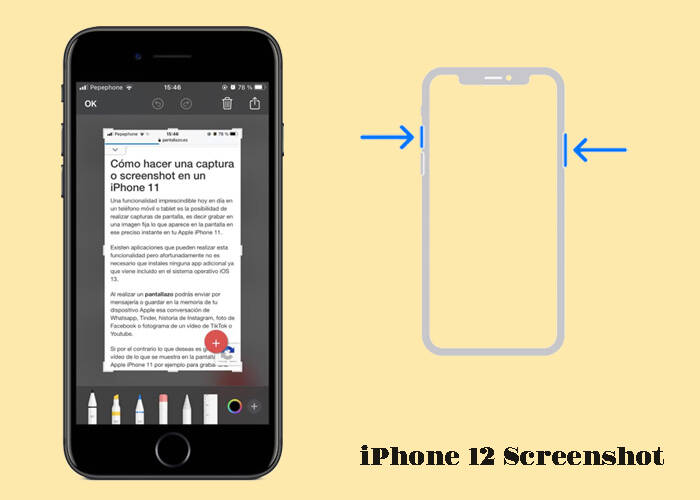 6. Better Security on the iPhone with Face ID
Apple has made our iPhone security better, this can be seen on the iPhone 12. In this new iPhone model, we can protect our privacy data better by setting our face ID security. To do this, we can go to Settings >> Face ID & Password, enter the passcode and enable the security settings on the task here. We can set up our face ID in screen unlock, Apple Pay, and the Password AutoFill. Besides, we can turn on the Require Attention for Face ID so that our iPhone cannot be unlocked by someone when we are asleep. Furthermore, we can turn off the tasks on the control center here in case of someone using our phone by opening the control center even it is screen locked.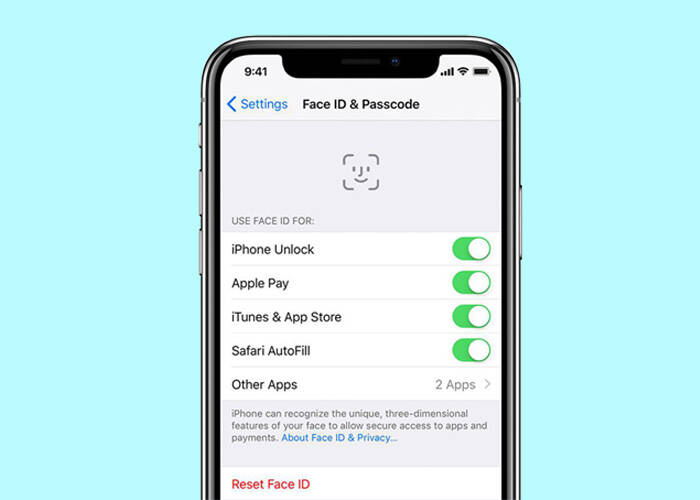 7. Set up Screen Time Passcode to secure our Apps
This feature is quite useful. Sometimes we don't want our friends or family to see our private Apps on the screen, or download some unknown Apps in the App store on our phone. This setting is helpful to us. Go to Settings >> Screen Time >> Contact & Privacy Restrictions, here we can enter the screen passcode to enable/disable the settings. We can turn off the Apps buttons on Allowed Apps if we don't want these Apps shows on the screen.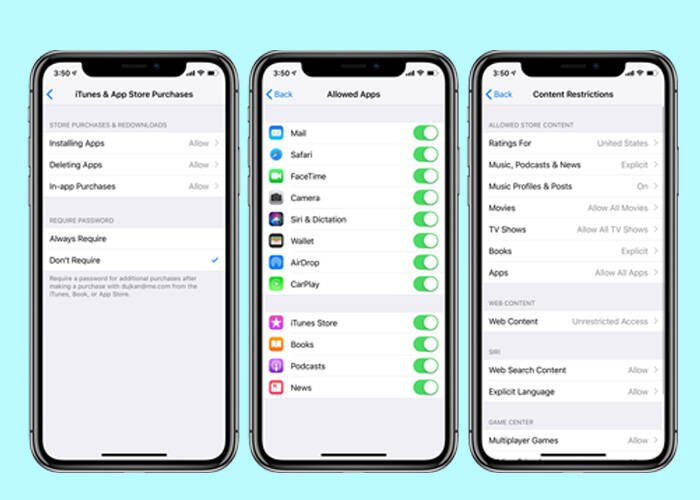 8. Widget management on the applications
With iPhone 12's iOS 14 system, we can make the applications more convenient for use in widgets on the home screen. When we add a widget from the widget library, tapping on an app with available widgets will allow us to swipe through the various available sizes. What's really great about widgets in iPhone 12 is that, while they can complicate our Home screen, all of that complication is optional. We can fill your screen with widgets, only have one or two, or eschew them entirely. And even for all of the complications they can bring to the Home screen, adding and working with widgets is kind of easy.
In fact, the iPhone 12 has more hidden features besides the eight features concluded above. We can see Apple has been working hard on making the iOS system better and better, and we see the great success they made on iPhone 12. All in all, our iPhone 12 is far more interesting than we can see right now as long as we keeping discovering. Finally, we suggest you go to Etrade Supply for some original new iPhone LCD screen and digitizer. You may leave messages to us or email to us if you find something you like for your iPhone repair.
You may also like articles of:
Top 8 Features You May not Know About iOS 14
10 Useful Tips and Tricks Apple Never Told You about Your iPhone