Top 8 Features You May not Know About iOS 14
BY kaye | June 30th, 2020 | 0 | 0
Just as the early rumor leaks, Apple updates the iOS system to the newest version in iOS 14. The earliest iOS 14 beta will launch in July. This new iOS version will be available for running on iPhone 6s and the later models. This is amazing for most iPhone users because the iOS 14 will bring our iPhones may new features. Here we would like to talk about the top eight features of iOS 14 in the paragraphs below. We hope our narration will be helpful to you on better understanding the newest iOS version.
1. Smart home screen widgets
The iOS 14 features for iPhone with smart home screen widgets. There are many sizes of widgets to make our iPhone a functional and convenient tool for use. Apps like calendar, clock, notes, and so on. Besides, we can rearrange the position of the widgets by pressing, holding on it, and dragging to any place we like on the screen. We can stack the widgets, by which our iPhone screen will not be taken up so much. Furthermore, there's also "Smart Stack," which intelligently stacks multiple widgets together based on factors like time of day and Siri intelligence. This makes so much convenience to use on the home screen Apps arrangement.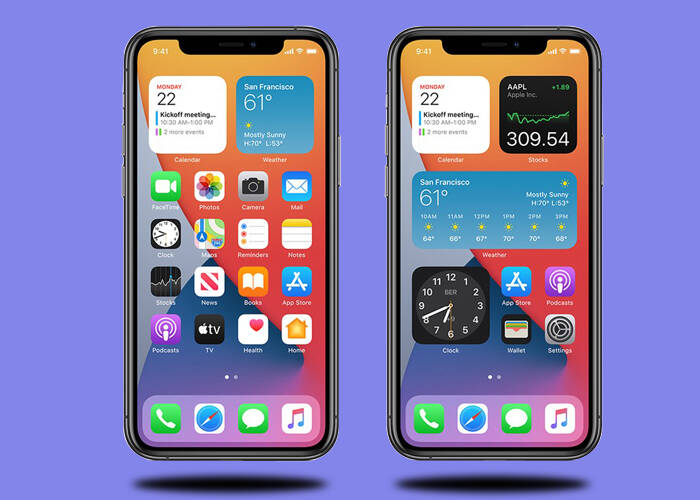 2. App library and drawer
This feature enables us for our better apps organization. With iOS 14's app library function, we don't have to manually file different services away on our iPhones. To make it easy, we can fold all our social apps into one folder. Moreover, we can hide specific apps from our home screen by setting, after which they will show in the App library instead. The App drawer function is also delightful to us, we can quickly scroll to the end by pressing and holding on the screen dot, where the App library will always be. This makes a better way for our iPhone apps organization.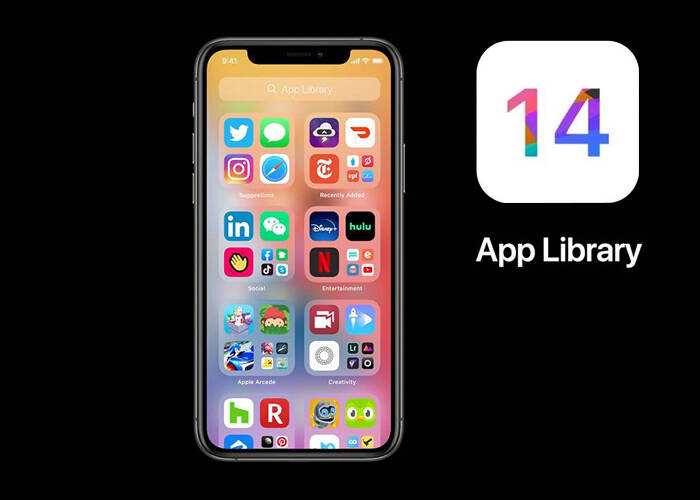 3. Picture-in-picture function
This makes an amazing experience for our users, especially for someone who likes online movies. When we watch online videos, YouTube, or Netflix videos, we can separate a small size of screen view on our iPhone Xs display screen. With this function, we can watch videos and open other applications at the same time. Besides, we can adjust the size of the video view screen by pitching and increasing or hide it aside from the screen by swapping. This is very interesting.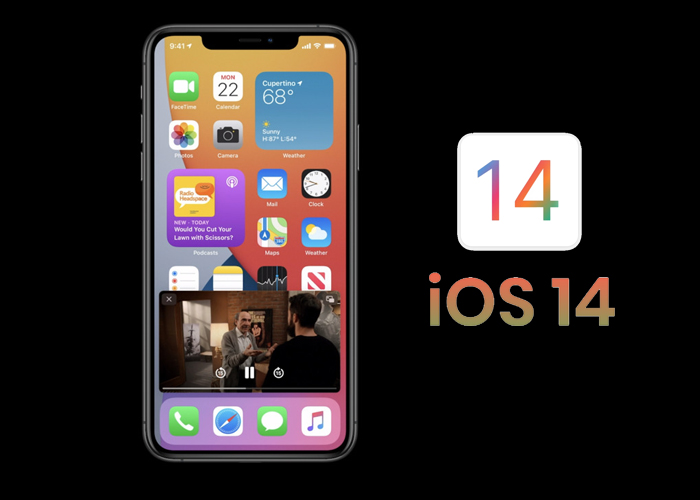 4. Smart translation App
Just as the rumor says, iOS 14 also has a translate App. With this feature, we can translate many languages into our language not matter in text or voice. All we have to do is turning on the app and tapping on the microphone button to say something, it will detect your language automatically and transcribe the original and translate text on the side of the screen for you, together with voice translated audio. Besides, iOS 14 also features our iPhones with a built-in translator for Safari. With this, we can view many foreign website pages by translated texts from the build-in translator. It's very convenient.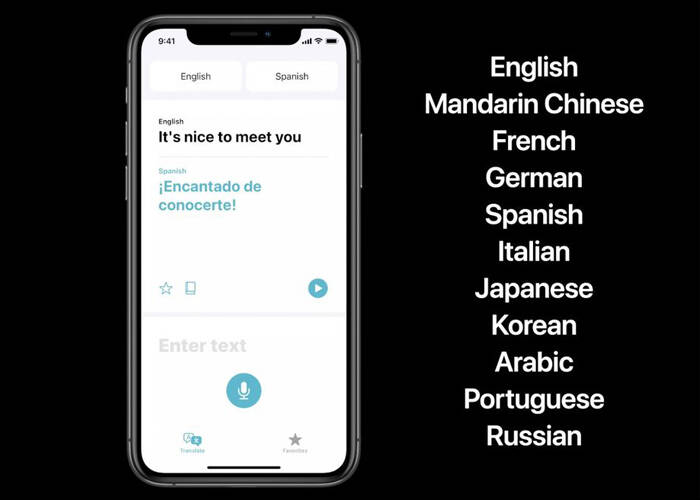 5. App Clip
The function of App Clip of iOS 14 iPhones is that we can preview the App interface and functions without downloading it. An App Clip is small and discoverable at the moment you need it which is on a specific task. Also, App Clips can be shared and opened on messages. We can download the full version of the app by tapping on the App Clip. One thing we have to notice is that App Clips are designed with the same security and privacy features as apps. When App Clip needs access to your location, camera, or sensitive data, it requires the same consent as a full app.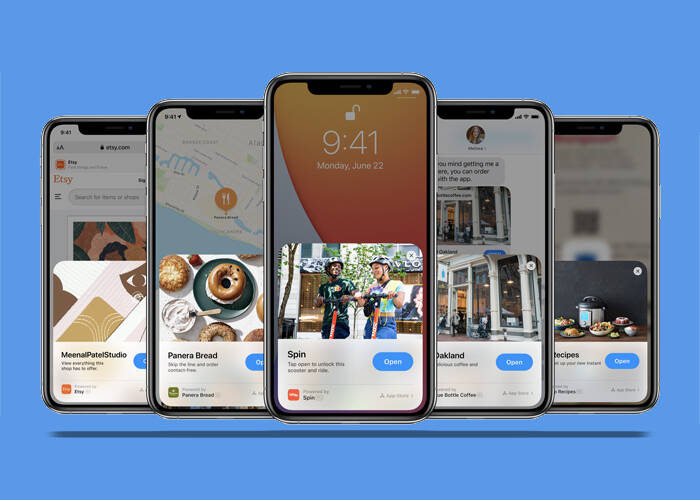 6. Siri
The Siri of iOS 14 has a beautiful interface now, and also with a better intelligent function. When you ask Siri to open an application, there will be pop-up the result as notification on the top of the screen. You can also send audio messages with Siri on the iOS 14 CarPlay device. This will make your car driving more enjoyable. Besides, Siri of iOS 14 has translation function, it supports over 65 languages pairs for translation. Siri is not only smaller on iPhones, but also smarter for providing service to our users.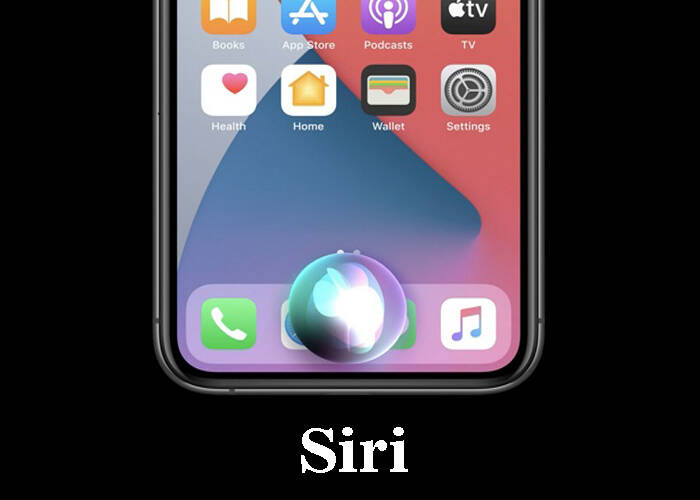 7. Maps
Maps on iPhones with iOS 14 are smarter than ever before. We can plan our trip to the destination place we want to go, and the map will show you the routed path. Maps now route cyclists along bike lanes, bike paths, and bike-friendly roads. Preview the elevation for your ride, check how busy a street is, and set routes to avoid steep inclines or stairs. Later this year, Apple will detail new maps to more countries, and the new map will offer more details on roads, buildings, parks, marinas, beaches, airports, and so on. We will see places of other countries around the world in a more realistic view soon in the near future. It's pretty cool.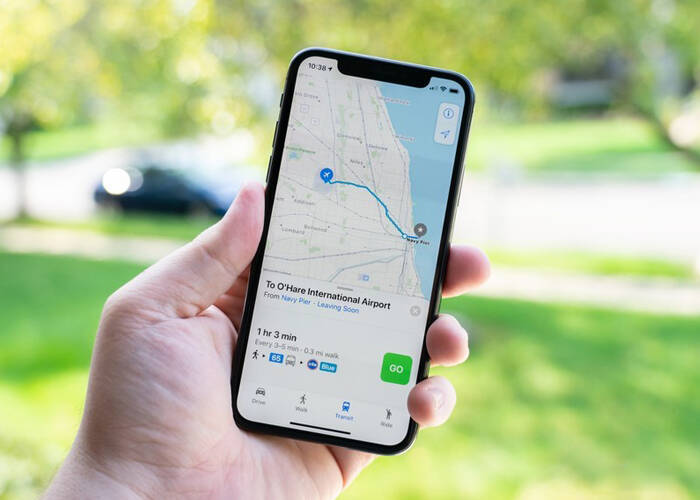 8. Smart CarPlay feature
This is great news for car drivers. The CarPlay of iOS 14 enables us lots of intelligent features for our cars. For example, we can use digital keys to unlock and turn on our car only with our iPhone. Besides, CarPlay supports third-party parking, EV charging, and quick food-ordering apps. What's more, cars with portrait screens can have the status bar on the bottom, which allows for wider app views and a more natural layout. The App developers have updated their apps with a variety of tools and templates to provide a smarter and safer way for us on using our iPhones.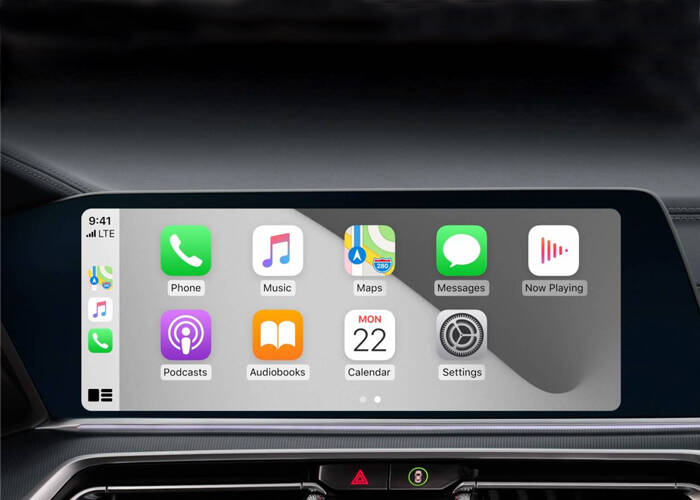 It is no need to say Apple has been making the iOS system better and better for our users. We all believe that it won't let us down this time. Let's hold our exciting mode and wait. At the same time, Etrade Supply will tell you more know-how about iPhone repair or iPhone replacement parts assembly in our blog, just stick on us. Furthermore, you can come to our shop for new iPhone 11 replacement parts such as iPhone 11 LCD screen and digitizer assembly if you have interests. Contact us or leave us messages if you have any questions about our service.