4 Ways to fix Samsung Galaxy Note 8 battery drop to 0% not charge issue
BY kaye | January 9th, 2018 | 5 | 7
Recently, some Samsung Galaxy Note 8 users said their devices can't be charged after the phone battery drains below to 0% and the phone can't boot up. There is no indicator light on the top of the phone, no lightning logo on the screen and the device can't boot up by press the power button. The device does not charge and can't boot up. The issue has been acknowledged by Samsung and they say it happens only on very few devices. Do you have any friends around you who have encountered this battery issue? And what they do to fix this issue? Here we will talk 4 ways about how to fix the Samsung Galaxy Note 8 battery not charge issue.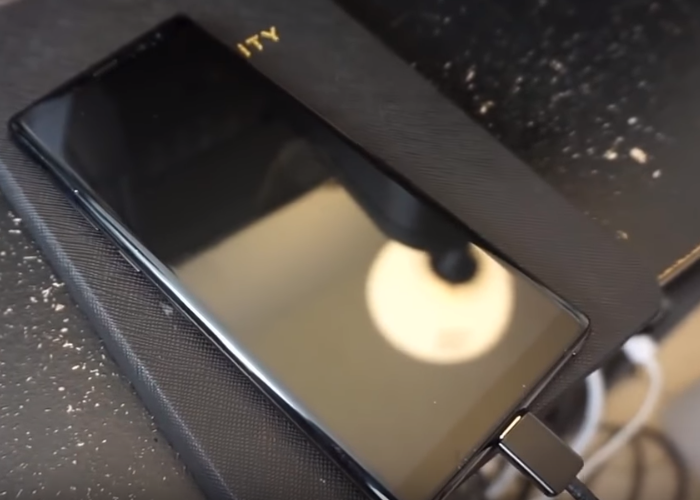 Before contacting the Samsung Customer Service, you can try the following ways to fix the Galaxy Note 8 battery not charge issue.
1. Charge your phone with another charger and USB cable which are in good condition.
2. Charge the phone for 10-15 minutes then force restart it. Press and hold Volume down and Power Button 7-8s to force restart the Samsung Galaxy Note 8.
3. Stacking charge the phone. Some devices need a tiny amount of current to run the charging control. Get a few seconds of charging before the charge control system kicks in, plugging in and unplugging about 30 seconds apart builds up enough of a charge for the phone to take over. This way is proved to be useful for some users. Sometimes it takes about 20 minutes of plugging and unplugging.
4. If these methods do not work, please contact the Samsung Customer Service 1 (800) 726-7864 to get help.
It is said this issue not only happens to Galaxy Note 8 but also Galaxy S8 and S8 Plus, so please charge your device before the battery drains below 0%.
If you have any other ways to solve Samsung Galaxy Note 8 battery not charge issue, please leave a comment below.
You may also like:
How to Fix Your iPhone Charging Issue
Why LG G2 Won't Charge Due to Low Temperature
Why Galaxy S4 Stopped Charging and Auto Powered off After Replacing a New Charging Port Flex
Galaxy S6 Not Charging? Here's What You Need To Know To Fix It
Summary
Reviewer
Review Date
Reviewed Item
You guys helped me, thank you
Author Rating
| | | | | | |
| --- | --- | --- | --- | --- | --- |