10 New Tips & Tricks of Galaxy note 7 S Pen you need to know
BY kaye | August 25th, 2016 | 0 | 0
The new look
When speaking of the S pen, we can't help to compare it to its predecessor – the Galaxy
Note 5's S pen
. The new Note 7 S pen is 2.6mm shorter than the Note 5 S pen, and the Note 7 S pen's nib is just 0.7mm thin while the Note 5's S pen nib is 1.6mm, which means the touching is more precisely. What's more, the writing pressure has been improved to 4096 for better sensitivity.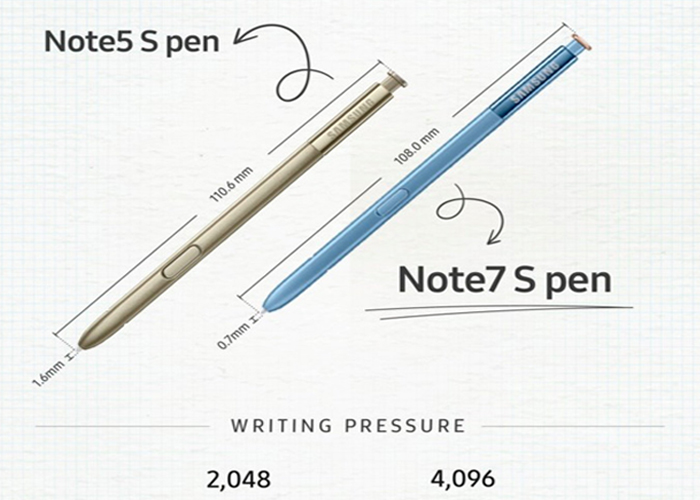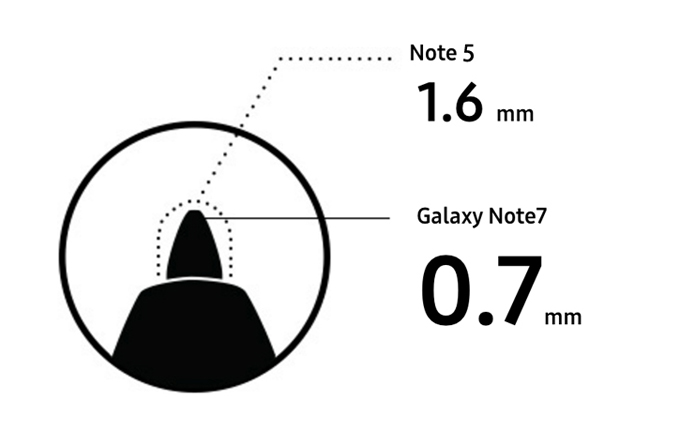 New functions
Translate
The first new Air Command (removing the S-Pen from its dock will fire-up Air Command) is to 'Translate', it is said that users with new S Pen slip at the bottom of the foreign language vocabulary, S Pen can translate the meaning of the word. It supports 71 different languages in total.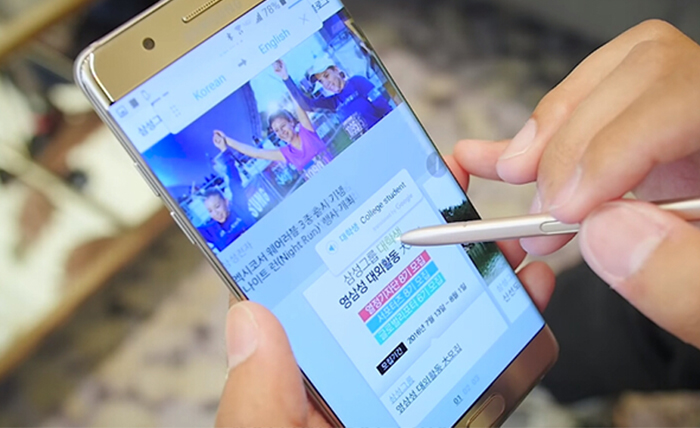 Magnify
As long as the new S Pen hovering on the phone's screen, the selected region can be enlarged and the magnification diameters can also be adjusted.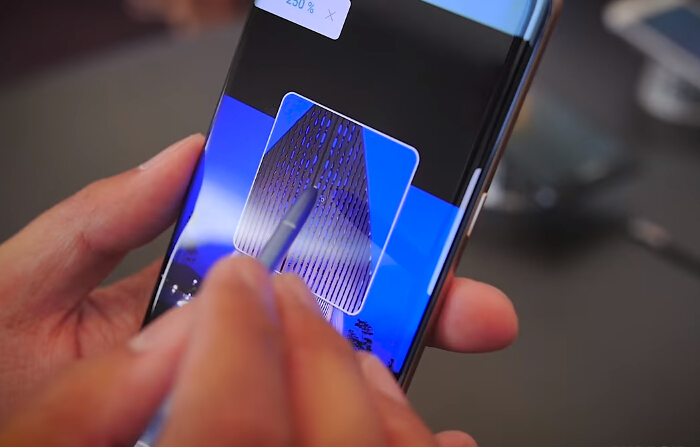 Glance
The 3rd new Air Command is called 'Glance', when used, Glance will minimize the current app, placing it in the bottom-right corner. You can then use the Note 7 to carry out other tasks, hovering the S Pen above the app thumbnail to "glance" at it.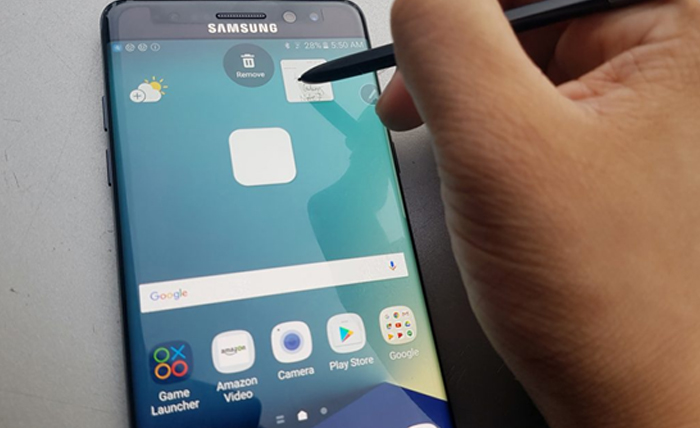 More Tips
Making Gifs easily
Using the Note 7's Smart Select tool, you can now create animated images on the fly, highlight the area you want to turn into a GIF, you can record up to 15 seconds.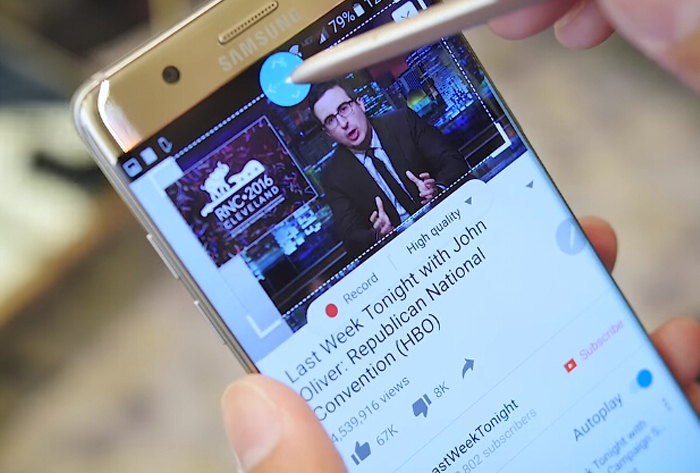 Screen off memo
You can just jot down quick notes with the screen turned off, and you can even pined it to the always-on display, there's a small little pin at the top that you'll be able to hit.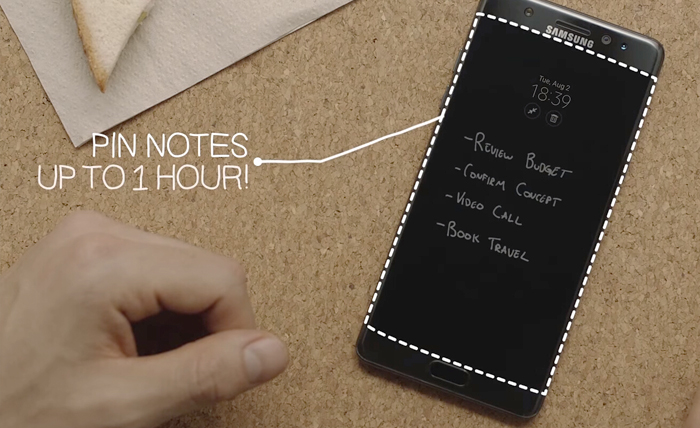 Screen write
When use this function, a screenshot picture will be produced, and then you can write whatever you want on the screen, you can undo it, erase it, crop it and share on all the social media.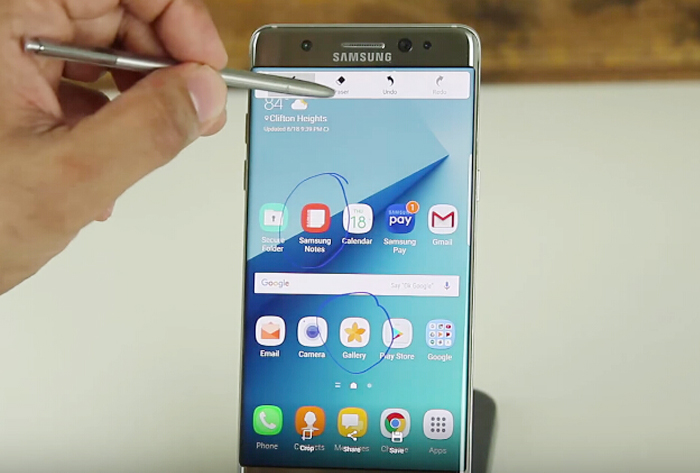 Create notes
Tap create notes then you can start writing, taking notes, drawing with different brushes and colors, easy and convenient.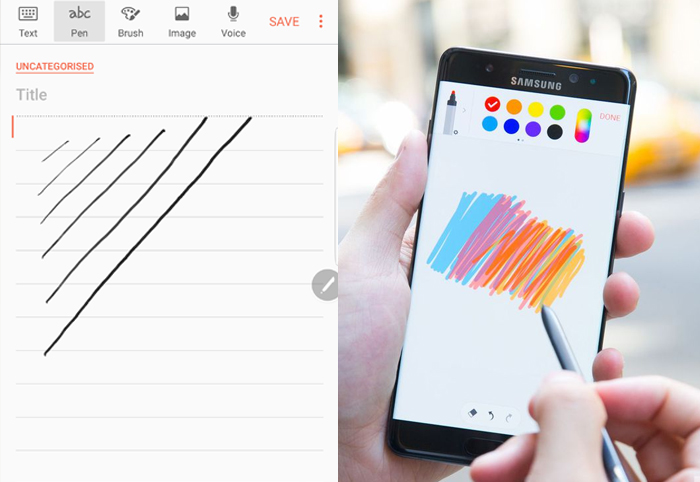 Waterproofness
Waterproofness is another advantage of this new E-S pen, featuring IP68 rating waterproofness makes you are able to even use the S Pen to write on the Note 7 while under water.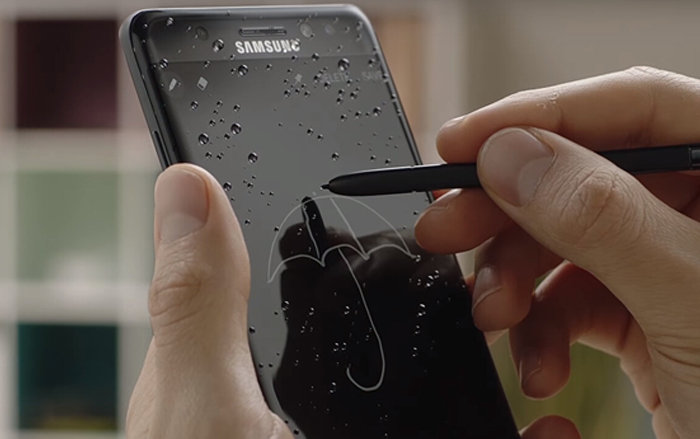 S pen alerts
This function is very meaningful because if you forgot your S pen on the table or anywhere else and you walked away, what's going to happen is that your phone is going to beep to tell you that the S Pen is not recognized inside so you won't forget it anywhere, as long as you have set it before, so you will never lose your S pen.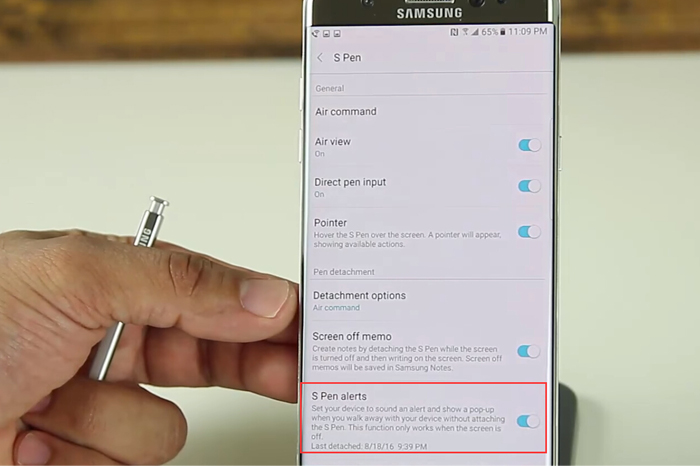 S pen stuck problem solved!
Believe that many people have been troubled by the note 5 S pen stuck problem, this time it is impossible to stick the new Galaxy Note 7 E-S pen in backwards, the S pen will be stuck when inserting it backwards and you can't insert it deeper anymore, so you don't have to worry about the S pen stuck problem anymore.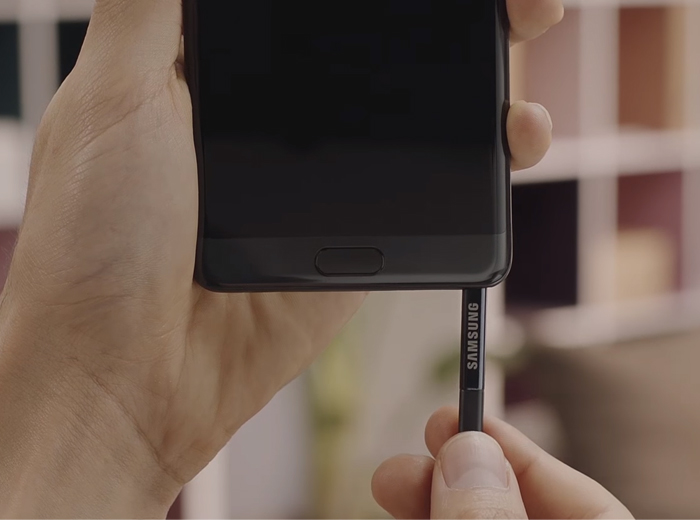 In a word, we can see that the Galaxy Note 7 S pen is more than just a writing tool, which brings us a lot more conveniences and funs. If you have found something more enjoyable with the new S pen, welcome to share with us!
You may also like:
Summary
Reviewer
Review Date
Reviewed Item
Author Rating
| | | | | | |
| --- | --- | --- | --- | --- | --- |
As the new flagship of SAMSUNG --- Galaxy Note 7, has been released not long ago, which attracted attentions of so many fans, the new Note 7 E-S Pen, which is one of the most landmark highlights of Samsung Note series phone, has been endowed with a variety of new features, let's see what's the new features S Pen has been added to.