What is the production cost of iPhone X?
BY kaye | September 19th, 2017 | 0 | 7
To commemorate the birth of the iPhone's 10th anniversary, Apple launched a new edition iPhone which was named "iPhone X" in the Steve Jobs theater, Sep. 12th. It has many differences compared to other iPhones. As the first iPhone with an OLED display, it came to us with a 5.8-inch full-screen display which was called "Super Retina Display". The Home Button had disappeared and the Touch ID was replaced by Face ID. The metal back housing was replaced with a glass one for the wireless charging function. "iPhone X has the biggest leap forward since the original iPhone", said by Tim Cook. Also it has the highest price, which cost at least $999. Most people said they wouldn't buy the iPhone X because of the high price. Why does the price of iPhone X is so high? Here we will analyze the production costs of iPhone X.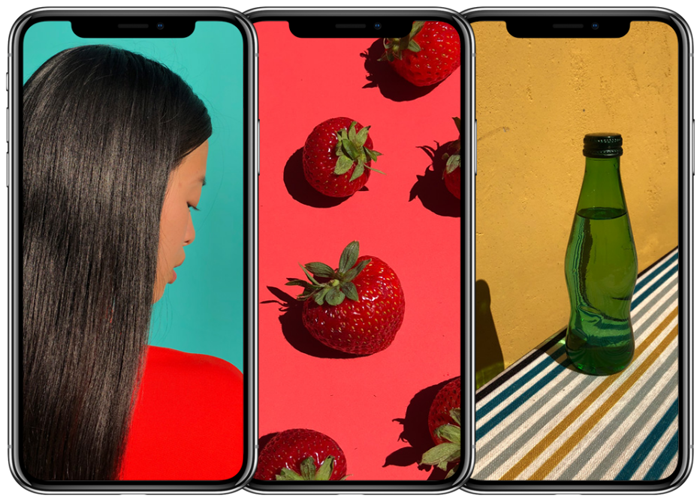 According to China industry watchers said, the estimated cost of production is $412.75, it's about 41% of $999. The most expensive part is the OLED display comes from Samsung, it costs about $80, 19% of the total cost. Here I list the parts cost more than $20: A11 Bionic cost $26, NAND cost $45, 3Dsensing cost $25, cameras cost $33, and appearance cost $53. Other parts cost please refer to the list below.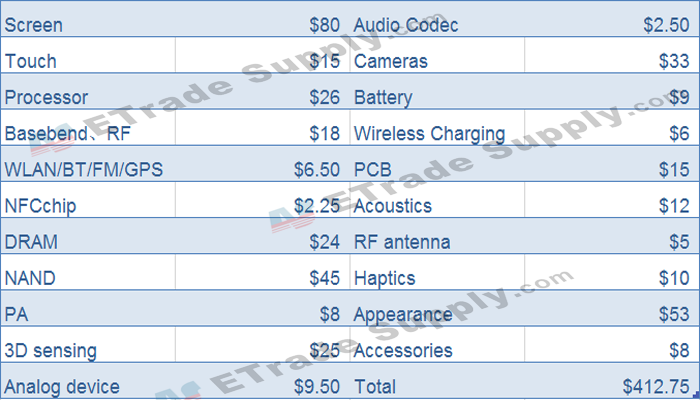 Some people said the profits of iPhone X is too high, it is about 59%. But compared to the iPhone 7 and 6s, it is still low, more details please see the list below. And do you think $412.75 is the total costs of production? We should count the cost of others such as product assembly, transportation costs, product design, software development, product operation and so on. According to Apple's annual report, they spent billions of money on "Research and Development" every year, this should be added to the cost too. If you add up these costs, iPhone X's profits will decline.

How much do you think iPhone X worth and will you buy it in the future? Any questions or suggestions about iPhone X, please leave a message below.
You may also like:
Summary
Reviewer
Review Date
Reviewed Item
Author Rating
| | | | | | |
| --- | --- | --- | --- | --- | --- |