Tips on How to Fix Dead Pixels on Your Screen
BY kaye | January 4th, 2017 | 4 | 15
Actually dead pixels are common to be seen in a cell phone, however, we are always not that careful to observe them. And once you found them, you'll be crazy to get rid of them. What's worth mentioning is that most of the dead pixels are repairable. Here we'd like to share some tips on how to fix the dead pixels (or stuck pixels) on your screen.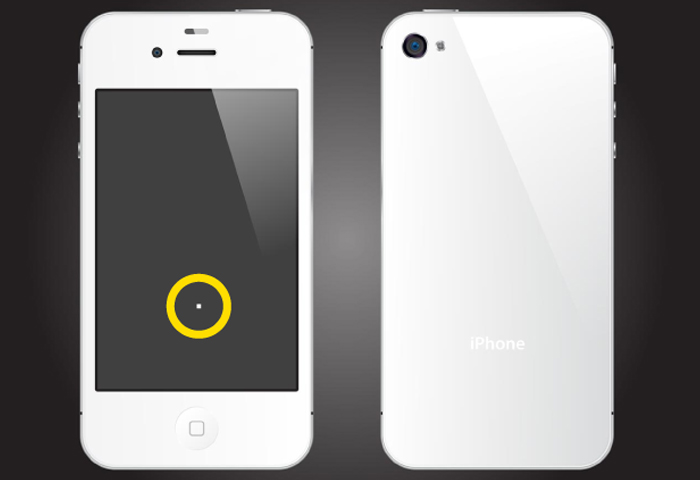 First, there is something you need to know.
What's the dead pixel (stuck pixels)?
Actually, the reason of dead pixels (stuck pixels) comes down to the defects of LCD screen's production, LCD is made up of lots of pixels which create the images you see on your screen. Here we'd like to explain the differences between the dead pixels and the stuck pixels. A stuck pixel will appear in any of the colors that its three subpixels (red, yellow and blue) can form, depending on their functionality and brightness. In a dead pixel, none of the subpixels are being lit, which will make the pixel appear black, these dead pixels are beyond repairable in most cases. However, even a black pixel may just be stuck.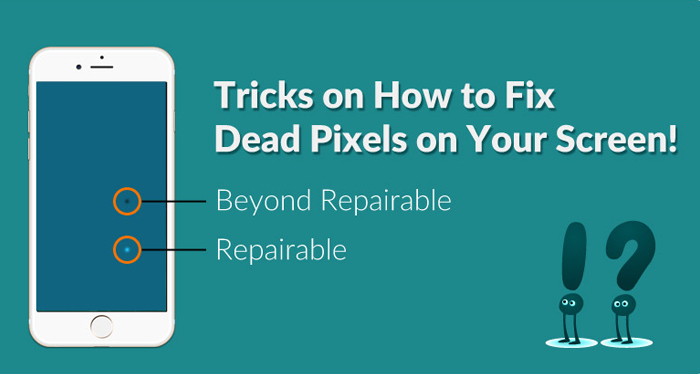 Can Dead Pixel Come Back To Life? How to Fix Dead Pixels (Stuck Pixels)
First, we need to locate the dead pixels, set your screen wallpaper to a pure color one, which can make it contrasting to tell where the dead pixels located, once it is found, then we're going to fix it.
1. The first solution we recommend is the pressure method, remember the location of dead pixels and wrap it with a scratch-free cloth. Then apply gentle pressure with your fingers to the dead pixels area and hold for about 10 seconds, there is the chance that the pixels could realign and work again.
2. Another way worth a try is towel heating method, soak the towel into hot water and then dry it, put it into a plastic bag, apply the hot towel to dead pixel area on the screen, try to keep the heat spread to dead pixels area intensively for about 10 minutes, to make the LCD pixels flow because of the heating, thus the dead pixel (stuck pixel) disappear. Make sure don't let your phone risk water damages be careful not to make drops of water flow to the inside of your phone.
3. Comparatively speaking, the safest and most convenient way to fix dead pixels is by software, like Dead Pixel Detect and Fix. From the point of the software running principle, it is running by changing the red, yellow and blue color randomly with high frequency to activate the dead pixels (stuck pixels). This software should be running beyond 20 minutes at least, even 12 to 24 hours to make it work, also the success rate would be higher than in other ways.
On the other hand, if your phone is still under warranty, you can choose to replace the phone for your first choice.
Talking about all these tips on how to fix the dead pixels, have you any better ideas? Don't hesitate to share with us!
You may also like:
Summary
Reviewer
Review Date
Reviewed Item
thank you, this article is very useful
Author Rating
| | | | | | |
| --- | --- | --- | --- | --- | --- |