iPhone Screen Got Black? Here is the Fix!
BY kaye | March 29th, 2017 | 7 | 4
Have you ever been troubled by the sudden black screen with your iPhone while it still works fine? There are many reasons that cause the black screen, some of them can be easily fixed by ourselves while some of them needs professional repair. Here we've share with your some possible reasons which may cause your iPhone screen got black.
1. Crashed App
Sometimes you may happen to install an app that with no reason caused your iPhone screen black, when you run this app, then the screen got black, this app might have crashed. You can check this app by pressing the home button twice to preview the recently apps, swipe up the app which most likely causing your black screen, and return to home screen. Then you can try to run this app again to see if this problem appears repeatedly. If the same thing happened, then you'd better remove this app from your iPhone.
2. Abnormal temperature
Black screen or blank screen may occur if your iPhone under the abnormal temperature, neither too hot nor too cold. If you are using your device for a long time then you'd better rest your iPhone and cool it down. And also avoid using your iPhone in too cold environment. Try and always use your iOS devices where the ambient temperature is between 0°C and 35°C.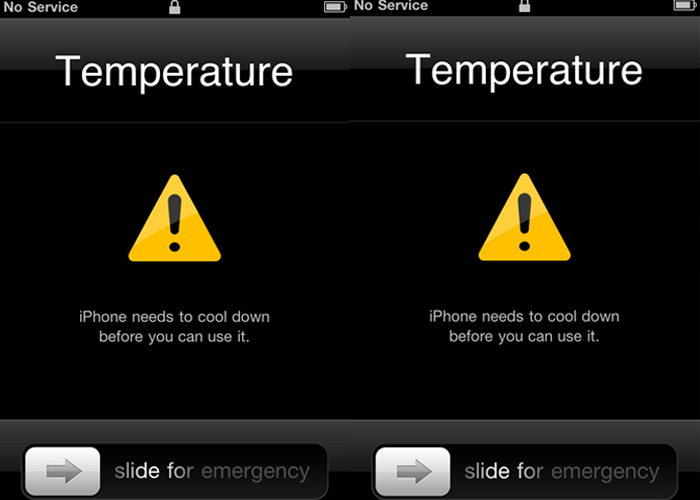 3. iOS issues
Sometimes your screen got black maybe because you just updated your ios version, in this case you may need to restore it back to factory settings to fix the problem through iTunes. Connect your iPhone with your computer and launch iTunes. Please remember to back it up first. Otherwise, you will lose the current data on your device.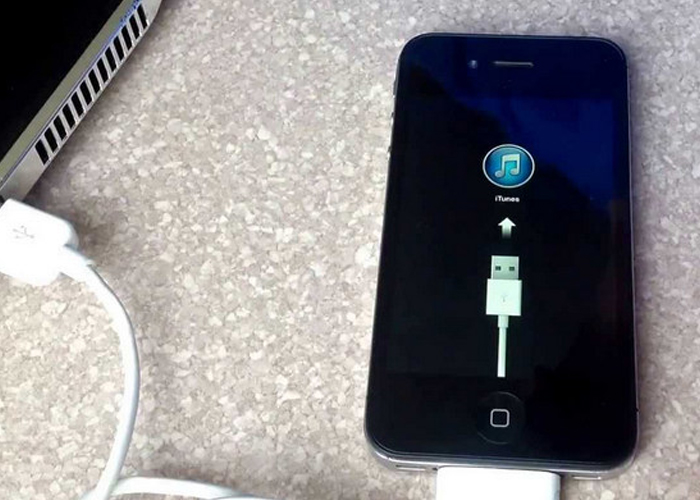 4. Dropped iPhone, LCD screen cable become dislodged
Surprises happen always, sometimes you dropped your iPhone to the ground by accidently and then your iPhone screen went black, even though you've tried to press the power button and home button to restart your iPhone, still it won't works, then the reason may be the LCD screen cable connector (which can be called display data connector), when your iPhone hit the floor and the LCD screen cable connector which connected to the motherboard has been loosen. Once the connector failed to connecting with motherboard (logic board) then with no doubt the screen can't work normally. If so, you need to disassemble your iPhone and re-connect the display data connector then it should fix the problem. But be careful, when reassembling your phone, the display data cable may pop off its connector. This can result in white lines or a blank screen when powering your phone back on. If that happens, simply reconnect the cable and power cycle your phone.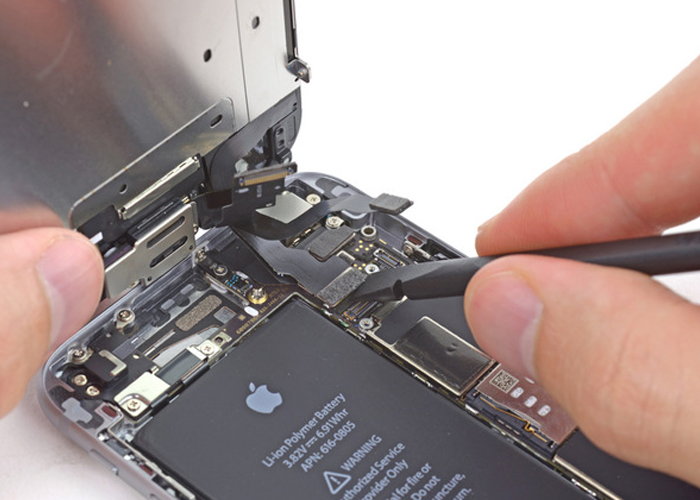 5. Dropped iPhone, LCD screen broken
The bad news is that your LCD screen got broken when you dropped it to the floor, then you need to replace the broken one with a brand new LCD screen replacement to fix this issue. You can choose to send it to Apple or repair shop to have it repaired, or you can just buy the high quality iPhone screen replacement and find some iPhone screen repair guide to fix it yourself.
You may also like:
Summary
Reviewer
Review Date
Reviewed Item
Well noted. All your points are very useful.
Author Rating
| | | | | | |
| --- | --- | --- | --- | --- | --- |