How To Fix Vertical Lines On An iPhone Screen After Replacement
BY May | July 20th, 2015 | 12 | 39
Zebra lines or blue vertical stripes on a display is a common problem many users report after iPhone screen replacement. Usually, it's not caused by a defective screen, then what the culprit might be? Here are some possible causes and solutions.
1. Bad Connection
Reason: The first thing you should do is check the connection between the flex cables and the logic board. If the connectors are obstructed by dust or debris, try to clear them away with a brush and rubbing alcohol. If the connectors are damaged or the flex ribbon is bent over 90°, well, a replacement is needed. After checking those, reconnect the flex cables to the motherboard, making sure the connectors are properly connected.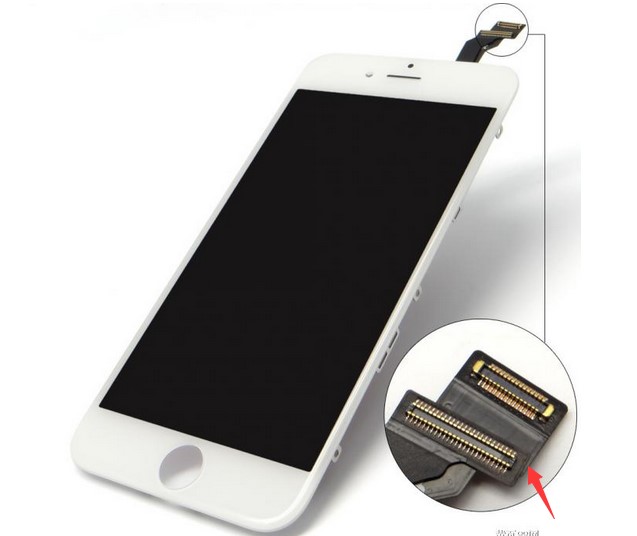 Solutions: do not force the connectors together until you are sure they are properly lined up; do not bend the flex ribbons during testing and installation.
2. Static Charge
Reason: aside from a bad connection between flex ribbons and the logic board, ESD (Electro-Static Discharge) is another big cause of vertical lines. Too much ESD produced by either the product itself or by a human during the test or installation.
Solutions: reduce any static charge by using a body static remover (or touching a ground) before proceeding with any testing or installation. Wear an anti-static bracelet and keep an ion fan on during the repair job.

3. Damaged IC
Reason: possibly the IC on the display is damaged if both of the above methods don't help. Check the part on the top left and right corners in particular. If there's any damage or one of them has been crushed or the IC has been damaged then your part is defective. You'll have to replace the screen with a new one.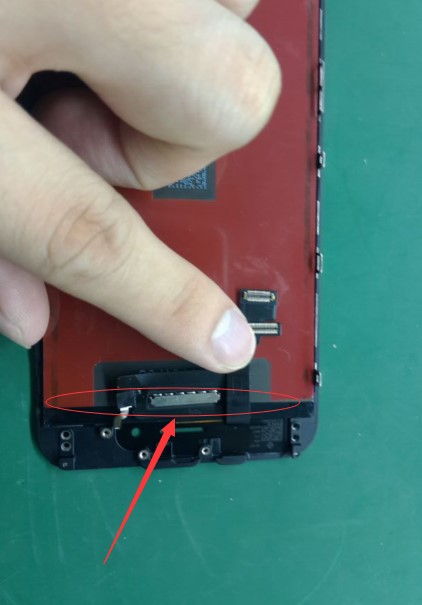 Solution: the screen has to be replaced if the IC was broken. Do not squeeze the IC to avoid damaging it.
Lastly, be sure to use an extension flex to test the screen before reassembly to prevent unnecessarily folding of the flex ribbons, as well as to prevent damage to the fragile connectors.
You may check below video for more information:
Summary
Reviewer
Review Date
Reviewed Item
Author Rating
| | | | | | |
| --- | --- | --- | --- | --- | --- |