Samsung Galaxy S5 Release Date, Specs, Price and Rumors
BY alina | December 24th, 2013 | 0 | 1
Just like the iPhone 6 rumors, the rumors of the Samsung Galaxy S5 have cropped up since the Galaxy S4 was released. As Samsung's next flagship smartphone, its rumors will not stop until it is announced. We've rounded up all the latest rumors about the Galaxy S5 release date, specs and prices here.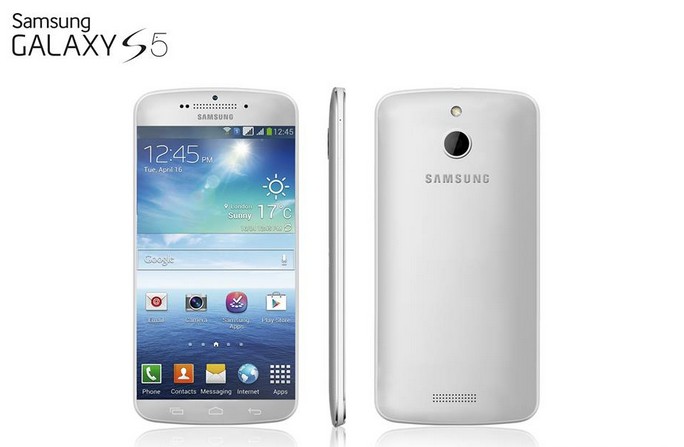 Galaxy S5 Specs and Features
The Samsung Galaxy S5 is reported to come with a 5.25-inch display and a scratch-resistant metal chassis or diamond metal body. However, the new report from DigTimes showed that Samsung will not adopt metal body for Galaxy S5 because the chassis suppliers based in Taiwan haven't started the mass production of the metal chassis for Samsung. The report also pointed out that the metal chassis adoption is still under evaluation and it's unnecessary for Samsung to replace the plastic shell with the metal one since Samsung has become the largest smartphone provider by mainly selling plastic chassis devices.
The latest AnTuTu benchmark shows one of the upcoming Galaxy S5 variants is SM-G900F. The resolution of the GS5 display is 1920 x 1080 pixels instead of the previous rumored QHD 2K display (2560 x 1440). Other rumored features include the Android 4.4 KitKat, 2.5GHz Snapdragon 800 processor instead of the 64bit processor, Adreno 330-GPU, 3GB OF RAM, 16MP rear facing camera and 2MP front camera.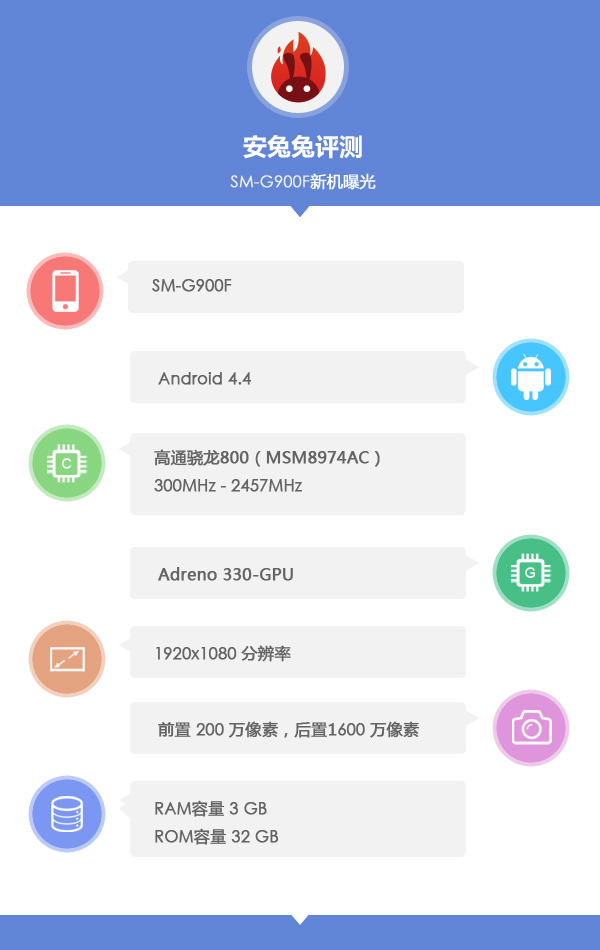 Galaxy S5 Release Date and Price
It's rumored the Galaxy S5 will be announced at WMC (World Mobile Conference) in February 2014, because WMC is one of the closest upcoming tech events. As to the Galaxy S5 price, no information is unveiled. But it's predicted that it will be more expensive than its predecessor if the Galaxy S5 is equipped with a metal body. If not, the price will be as similar as that of the Galaxy S4.
Stay tuned for more updates of the Galaxy S5 features, release date and price. What new specs do you expect for the upcoming Galaxy S5? Let us know by leaving your comments below.