Does Your iPhone 6 Need A Screen Protector?
BY May | February 12th, 2015 | 1 | 2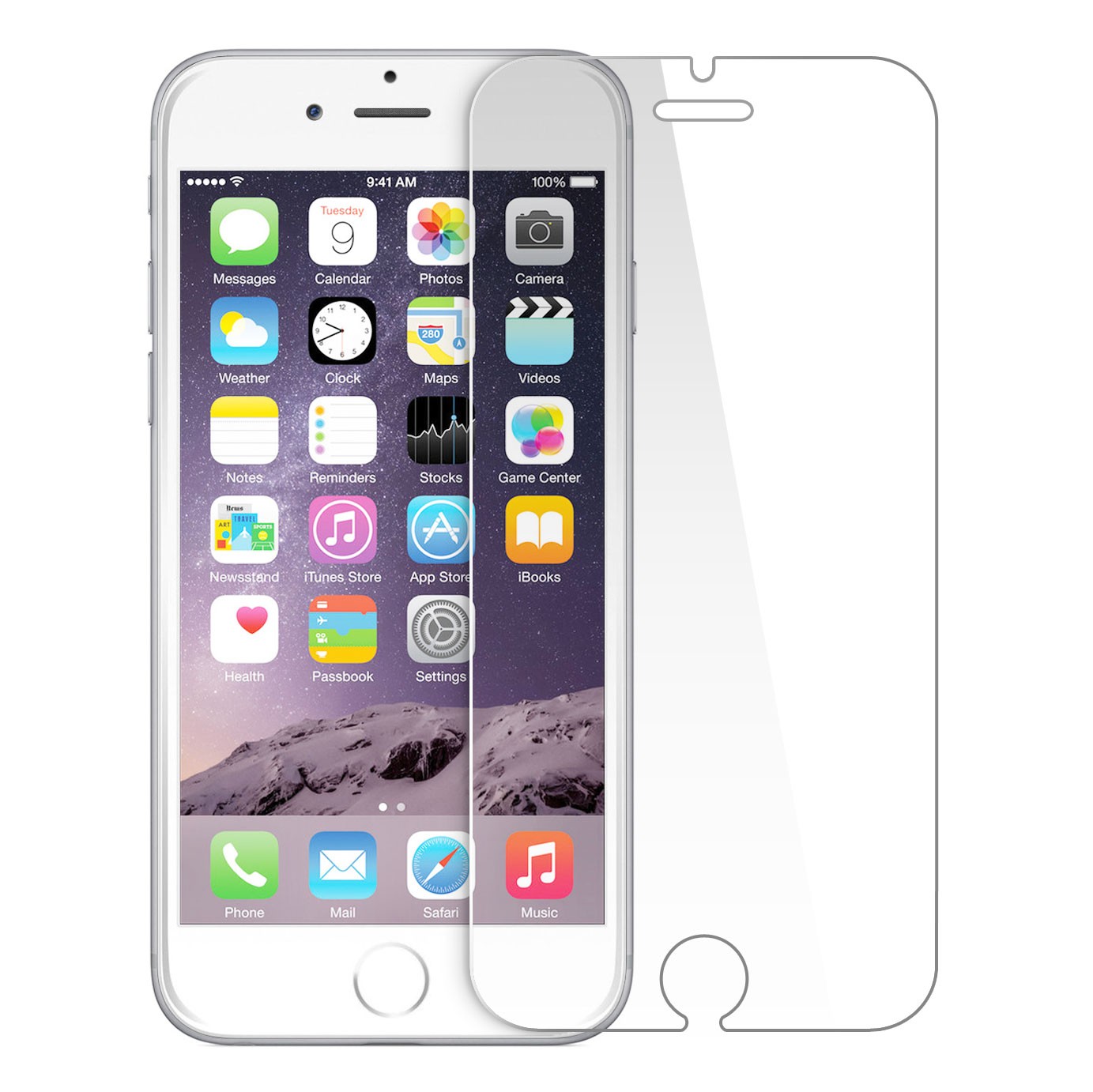 Many people will buy a screen protector or a protective case after buying a new phone. But is it necessary? Not so long ago, we talked about whether "your iPhone 6 needs a protective case". Today, we're going to discuss whether your iPhone 6 needs a screen protector or not.
The iPhone 6 is very well protected by shatterproof glass even before arriving in the consumer's hand. However, users still feel like their iPhones need extra protection. Well, with modern technology, a screen protector is not a necessity anymore. The shatterproof glass or corning gorilla glass is scratch resistant and can withstand scratches from daily use like from keys and coins. The iPhone 6 and other newer smartphones don't really need screen protectors anymore.
Well, you may argue that scratches can obviously be seen on the protector after a few months or weeks of applying it so is has done its job! However, the sad truth is that most screen protectors are made out of plastic, which is cheaper and less sturdy than glass. What may cause even the slightest scratch to a screen protector would do nothing to a naked iPhone 6 screen.
A glass screen protector is better than an ordinary one in terms of withstanding scratches, but they carry a higher price tag. Most tempered screen protectors are also roughly 0.25mm ~ 0.30mm thick, which will surely decrease the premium feeling of your iPhone 6 as well as reduce the touch responsiveness when using the device.
Then in what situation is a screen protector necessary? One of the biggest chances for your screen to get damaged is when at the beach. The hardness of sand is more than that of your phone's screen, and any sand rubbing against your smartphone's glass screen will scratch it. Hard rocks work similarly. So, a screen protector is definitely needed if you spend a lot of time around the sand or rocks. Otherwise, it's not a must-buy item.
Summary
Reviewer
Sparrow
Review Date
2015-05-01
Reviewed Item
Good Article, thank you very much
Author Rating
| | | | | | |
| --- | --- | --- | --- | --- | --- |