Does Your iPhone 6 Need A Protective Case?
BY May | January 29th, 2015 | 1 | 2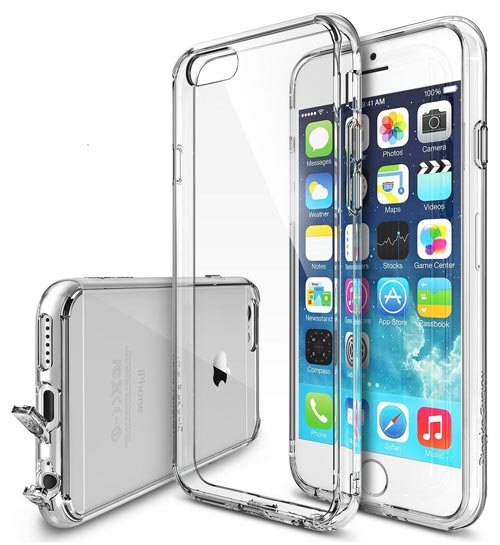 Since the iPhone 6 released in September 2014, a heated topic about whether the phone needs a protective case or not has been raised among forums and social media platforms. Does your iPhone 6 need a protective case? Here are my thoughts: The iPhone 6 is scratch proof whether we're talking about from the screen or the housing. The iPhone 6's screen is made of an LED-backlit IPS LCD with capacitive Touch Screen that is protected by
shatterproof glass
. Plus, the iPhone 6's aluminum body is not easily cracked. Apart from that, the iPhone 6's
home button
and raised back facing camera are protected by sapphire lens, which are strong enough to stand any scratches except from diamonds. Many users report that their iPhone 6's signal weakens or the buttons are not so sensitive while the phone is in a protective case. Well, that depends. The iPhone 6's two plastic stripes on the
rear housing
are antennas that help to receive wireless signals. Signals maybe blocked to some extent if the phone has a case on. Besides, button response would certainly be affected if they are covered. However, a protective case would certainly protect your iPhone 6 from scratches. Foremost, it stops you from constantly worrying about your iPhone 6 being scratched especially after accidental drops. For me, an
aluminum bumper frame
is the top suggestions if a protective case is a must. It not only solves the problems mentioned above of having a protective case, but also retains the comfortable feeling of holding an iPhone 6 and as a bonus retains the beauty of the iPhone 6.