Android 4.4 KitKat Review: What are the New Features?
BY alina | November 5th, 2013 | 0 | 0
st
, 2013, and the
Nexus 5
is the first device running Android 4.4, which will be available to Nexus 4, Nexus 7 and Nexus 10 as well as the Samsung Galaxy S4 and HTC One Google Play Edition devices in the next few weeks. As the latest Android OS, what are the new features in KitKat?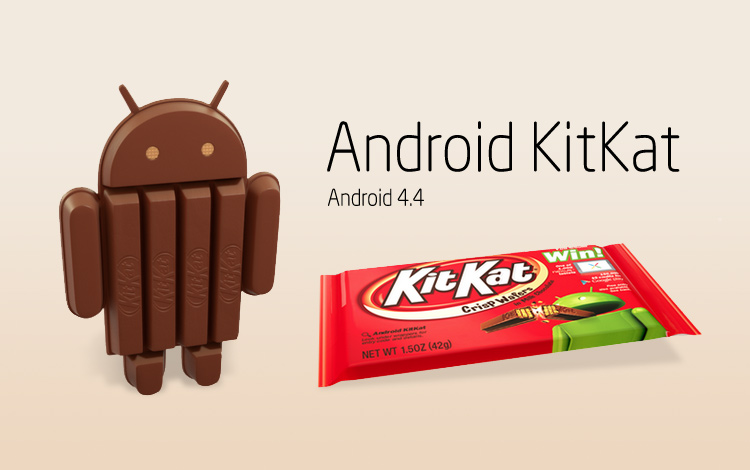 New Immersive Mode
Different from the
Android 4.3
with status bar and navigation buttons on the screen when you are reading a book, playing game or watching movie, the new immersive mode in the Android 4.4  enables you to switch to full-screen and bring back the bar and buttons by swiping the edge of the screen.
Ok Google
Without touch the screen, just say "Ok Google" to launch voice search, send a text, get directions or even play a song if you are on your home screen or in Google now.
Faster Multitasking
When you are listening to music and browsing the web or playing game at the same time, Android 4.4 could respond faster and more accurately than before by optimizing memory and improving the touchscreen.
Calls and Messages
The new phone app can prioritizes your contacts based on the one you talk to the most. You can search for your contacts or nearby places. The smarter Caller ID will look for matches from businesses with a local listing on Google map to help you find the phone number that you don't know. The new Hangouts app combines all your SMS and MMS messages in one place as well as other conversations and video calls. What's more, you can even share your location and send animated GIFs.
Printing Conveniently
You can print photos, documents and web pages from your phone or tablet. You can print to any printer connected to Google Cloud Print, to HP ePrint printers and to other printers that have apps in the Google Play Store.
Location Modes and Monitoring
You can go to
Settings => Location
to switch high accuracy and battery-saving location modes in order to conserve battery without turning on or off the GPS, Wi-Fi and mobile network settings. And you can also go to
Settings => Location
to check the apps that have recently requested your location. You can find more other new features from Google
Android 4.4 KitKat
. Welcome to post in the comment box to tell us the pros and cons of these new features in KitKat in your opinion.
Android 4.4 KitKat was released on October 31