New Features in Android 4.3 Jelly Bean
BY Xin | August 1st, 2013 | 0 | 1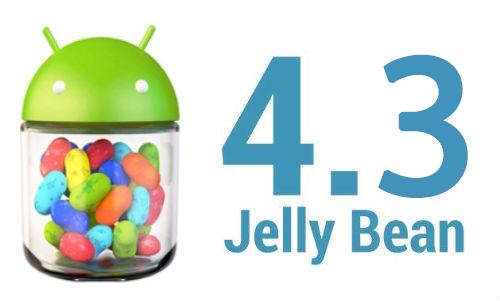 It has been a week since Google officially announced the updated Android OS, Android 4.3 Jelly Bean. Almost all the Nexus devices around the world including Nexus 4, Nexus 7, Nexus 10, Galaxy Nexus as well as the Google edition HTC One and Galaxy S4 have now been able to receive the over-the-air update notification. Let's see what is new in Android 4.3 Jelly Bean in detail.  
Audio
Support for an enhanced-audio "virtual surround sound experience" on devices with compatible hardware.
Bluetooth Smart Ready
Google added new Bluetooth 4.0 features that allow devices to pair directly with low-power devices. This is great news for people who use fitness sensors, heart rate and much more. Meanwhile, the Bluetooth AVRCP 1.3 support allows displaying song names on a car stereo.  
Built-in Security Protection
Android is designed to keep you and your data safe. Every app runs in its own sandbox, a secure space isolated from other apps. And whenever you download an app, Android can automatically scan it for viruses, checking apps against a database maintained by Google. Thanks to Android's multiple layers of security, you can browse the web and install apps from Google Play with peace of mind.  
Dial Pad
Stock Android can now auto-complete names and phone numbers directly from the dialer. It is a small change, but it is helpful.  
Graphics
OpenGL ES 3.0 - Android 4.3 supports the latest version of the industry standard for high-performance graphics.
Location
In Android 4.3, your device can continue scanning for Wi-Fi in a more passive mode that uses much less battery, but still pings for networks so you can keep location-based features.
System
●Restricted profiles - put your tablet into a mode with limited access to apps and content.
●Setup wizard simplification - getting started on Android is easier thanks to the ability to correct previous input, and because of streamlined user agreements.
●Faster user switching - switching users from the lock screen is now faster.
●Enhanced photo daydream - navigate through interesting albums.