Google Nexus 5 is available on Google Play
BY Xin | November 1st, 2013 | 0 | 0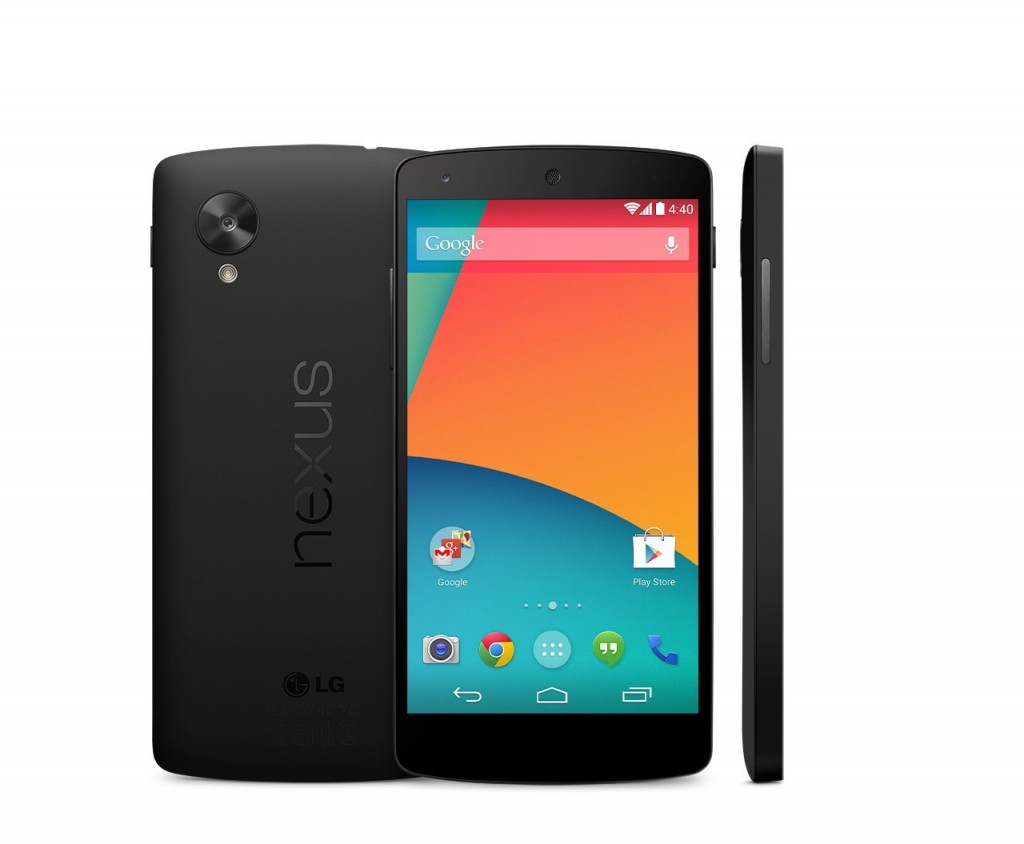 Here is a quick look at some of the key features:
Display
The Nexus 5 has upgraded the display compared with its predecessor, from a 4.7-inch display with a pixel density of 318 ppi to a 5-inch display with a pixel density of 445 ppi. That is as sharp as any other flagship smartphone.
Processor
Nexus 5 features a 2.3GHz Qualcomm Snapdragon 800 chipset with four Krait 400 cores, Adreno 320 GPU and 2GB of RAM. The handset is available with 16GB and 32GB built-in storage.
Camera
Although the primary camera on Nexus 5 remains 8-Megapixel, it features optical image stabilization (OIS) which aims to deliver 'unmatched' dim light performance. This OIS tech was found on LG G2 and it works very well.
Android 4.4 KitKat
The Android 4.4 KitKat makes a debut with the release of the Nexus 5. The latest Android system also has many new features such as new ways to create beautiful apps, new media capabilities, etc.
Battery
The Nexus 5 comes with a larger and more volume 2300mAh battery. The phone has inherited the wireless charging from the Nexus 4.
Price
Google maintains its price strategy on its Nexus line. Anyone can buy the Nexus 5 on Google Play without any contract and the price is $349 for the 16GB model and $399 for the 32GB one. By the time this article is posted, we found that the 16GB version on Google Play has been sold out. It's obvious that the Google Nexus 5 will sell very well in the fourth quarter. By the way, if anyone needs to repair this model or need its parts, please see here,
https://www.etradesupply.com/lg/android-models/lg-nexus-5.html
. Other parts are coming soon.
Like us on our Facebook Page to keep updated with us.
Finally, the Google Nexus 5 has been officially launched after countless rumors and leaks. As was rumored, the Google Nexus 5 carries a 5-inch 1080p FHD display, top-class specs and the latest Android 4.4 KitKat.