Watch out! These May Cause China-made iPhone Screen Easily Getting Cracked!
BY kaye | December 29th, 2016 | 0 | 4
China-made iPhone screen
is easily to get cracked after finishing the repair work. According to our investigation and testing, we found that there are some important notes you should have paid attention to.
1. Don't apply too much pressure on top corner.
Since there are some differences in quality between the
China-made iPhone screens
and
original iPhone screens
, so you need to be careful when handling the new iPhone screen replacement, according to our test, the top corner of the screen is one of the key parts that should be gently treated. Don't push these 2 corners with force when reassemble the phone.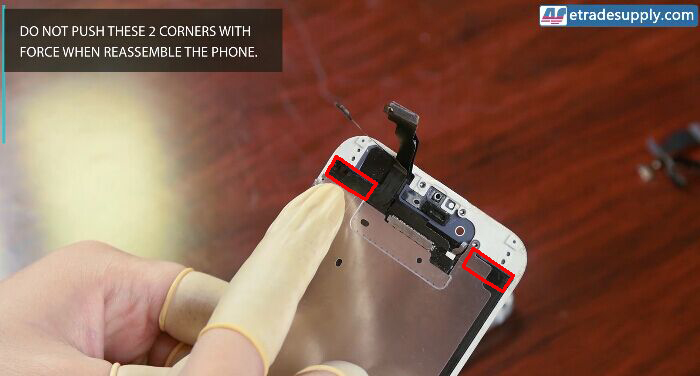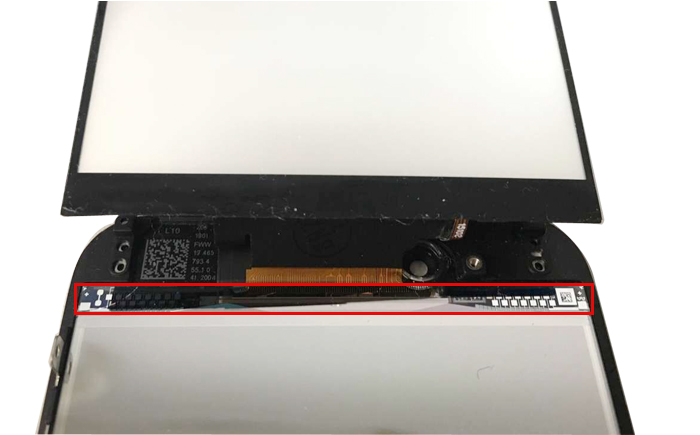 2. Pay attention to this screw!
After installing
front camera
and
ear speaker
, you'll need to hold them with the metal bracket, there is another point you need to be carefully dealing with, please note that all the screws have unique positions, don't mix them with wrong position, and what needs to be paid more attention to is the rightmost one with a red circle showed below, do not twist this screw too tight, or which can somehow cause the screen cracked after reassembling the screen.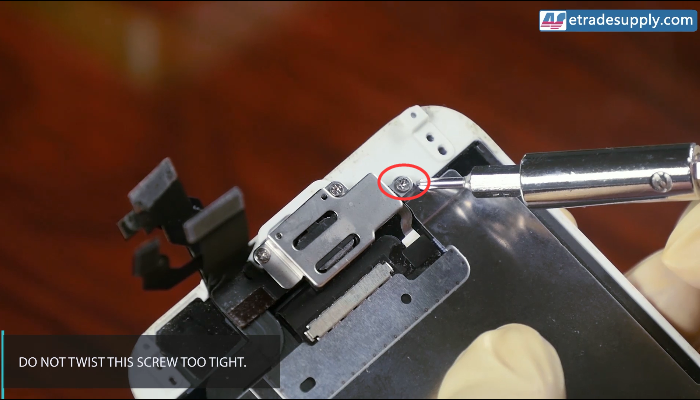 3. Make sure the LCD screen assembly is properly aligned with the top edge
After connecting the screen connectors, then you may need to test the screen functionality before totally installed. You'd better make the angle between the screen and body is less than 45 degree during the screen test. With screen test finished, then the last step, make sure the screen replacement is properly aligned with the housing edge.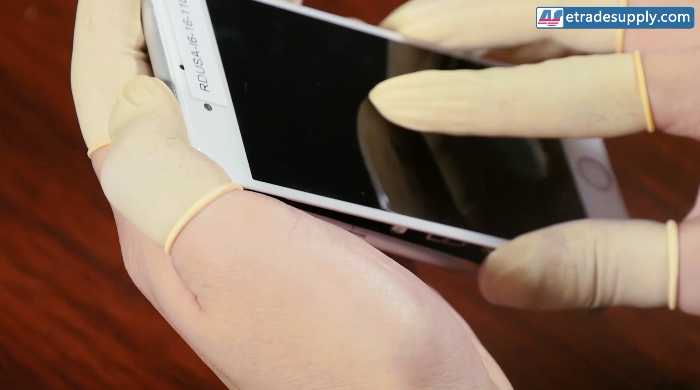 This video also shows the tips on how to avoid China-made iPhone screen getting cracked! If you have any ideas please don't hesitate to share with us by commenting below!
You may also like:
Summary
Reviewer
Review Date
Reviewed Item
Nice post, helpful for me.
Author Rating
| | | | | | |
| --- | --- | --- | --- | --- | --- |
There are many people complained that the