Top 5 Selfie Mobile Phones You Don't Want To Miss
BY May | December 30th, 2014 | 0 | 0
Taking selfies has become widely popular around the world in these recent years, as a result so have selfie-focused smartphones. The main difference between selfie-focused mobile phones and other phones is that selfie phones usually feature advanced front facing cameras, aimed at making selfies more attractive. Love taking selfies? Time to upgrade your phone now, here are the top 5 selfie-designed smartphones just for you.
#5: Oppo N1
Undoubtedly, the Oppo N1 is the first phone equipped with a rotating camera in the world. This revolutionary rotating camera features 206° of rotation, and enables the camera to be locked at any angle. That's to say, no matter what angle you choose to take a selfie, the shots are just as impressive as the back facing ones. What's more, the Oppo N1 comes with a remote control named the O-click, which allows you to control aspects of the phone via Bluetooth.
But if you're enthusiastic about innovative technology, we recommend you to checkout the Oppo N3. This new generation phone features a camera with a built in motor for handless rotation, and the smartphone allows you to control the angle via on-screen gestures, the O-Click 2.0 Bluetooth Remote Control or Touch Access.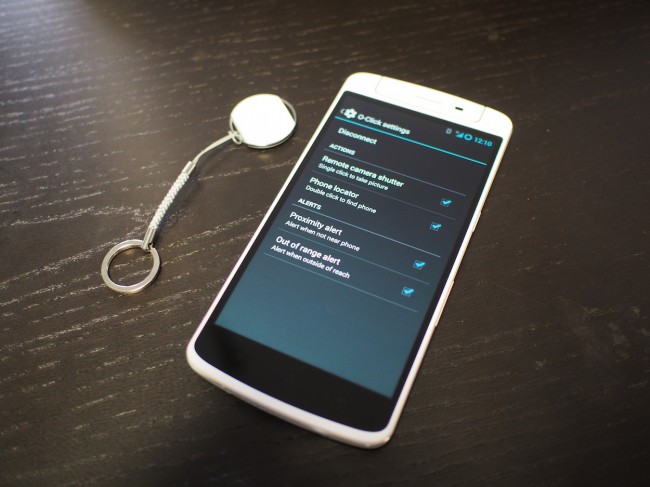 #4: Nokia Lumia 735
Last month, we post an article about the World's Biggest Selfie Powered By Nokia's Lumia 730, reporting the biggest selfie ever captured with 1,151 people included with a Nokia Lumia 730. As the twin of the Lumia 730, the Single-SIM Lumia 735 is another selfie smartphone with a 5 MP front-facing camera and wide-angle lens.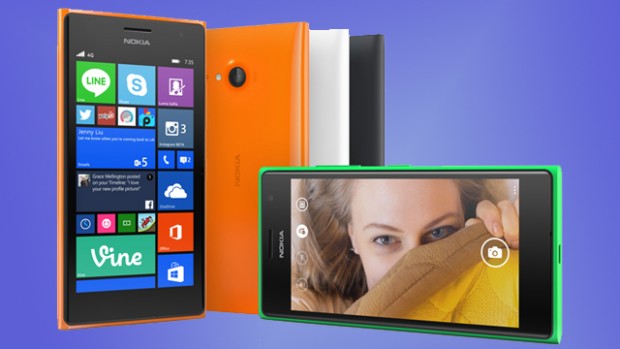 #3: Sony Xperia C3
As described by Sony on their official site, the Xperia C3 is perfect for selfies as it's a Quad-core Android phone sporting a 5 MP Superior Auto front camera with soft LED flash and a 25 mm wide-angle lens. Another reason why the Xperia C3 is specially designed for selfies is its 25 mm wide-angle lens sporting an 80 degree field of view. With the Exmor RS™ technology, HDR (High Dynamic Range) and Superior Auto mode, the Xperia C3 can create stunning shots in any light.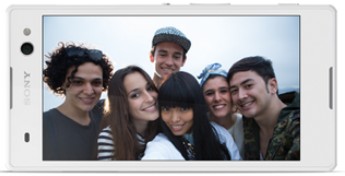 #2: HTC Desire Eye
Released in this November, HTC's Desire Eye is another extraordinary selfie focused smartphone. The front camera will have as many as 13MP, which is the same as the back camera. With the dual LED flash and built-in selfie tools for instant edits, the HTC Desire Eye will give you high quality pictures even in low light settings.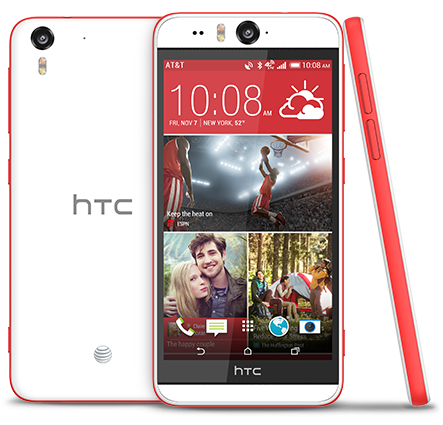 #1: Huawei Ascend P7
The Ascend P7 comes with an innovative Panorama Selfie feature, which means you can create spectacular self-portraits with a wide panoramic background. Huawei defined the Ascend P7 as a "groufie" not "selfie" smartphone because the 8MP front-facing camera and software make it easy for users to capture panoramic group shots in the selfie style.
Remember that selfie from the Oscars featuring a group of celebrities all cramming into the shot? Well, if it had of been shot by a Huawei Ascend P7, perhaps Ellen could have fulfilled her wish of squeezing in more celebrities for the shot.