How to Fix iOS 7.1 Battery Problems After Update
BY yuki | April 14th, 2014 | 0 | 0
Apple's iOS 7.1 is compatible with iPhone, iPad and iPod touch models and has gained lots of updates after it is released. The awesome iOS 7.1 features you have to try out right now. Although the latest iOS version offers several improvements and refinements, iOS 7.1 has brought about a big battery life issue, for many Apple users complained their iPhones and iPads with iOS 7.1 installed are out of juice rapidly. One user reported in the Apple forum that his iPhone suffered a drain of up to 50% in an hour when the phone is in intense use. The reduction in battery life after iOS 7.1 update seems to be the biggest problem.  Here we collect several solutions to fix the iOS 7.1 poor battery problems.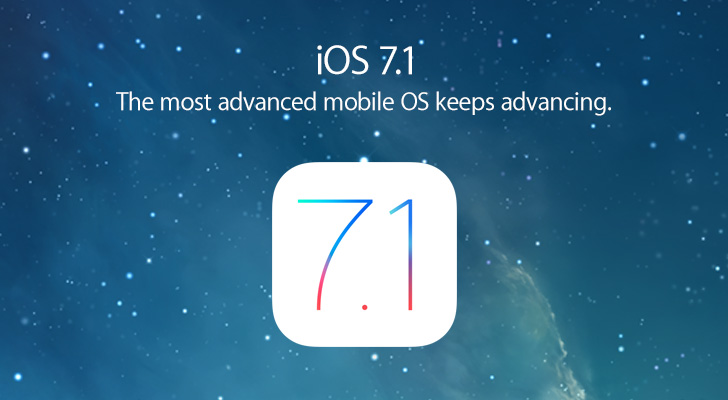 Step 1:Test Your iPhone or iPad Battery after iOS 7.1 Update
To know if your device's battery life is reduced dramatically in iOS 7.1, you can go to Settings > General > Usage and record the usage and standby time. Lock your phone and wait for 5 minutes and then go back to check the Usage data. If the usage time decreases by 1 minute and the standby time increases by 5 minutes, your battery performs normally. However, if the usage time rises by over 1 minute, it indicates your phone is not in the standard sleep mode and drains more juice.
Step 2: Adjust Screen Brightness to Reduce Battery Drain
The screen brightness is a big culprit when it comes to battery consumption. If you set your handset to full blast, it will drain the power quickly. It is suggested to set 75% with auto-brightness feature. So, in your iOS 7.1, you can adjust the brightness by tapping Settings > Wallpaper & Brightness.
Step 3: Turn Off Location Service in iOS 7.1 to Fix Battery Problem
The available Location service in iOS 7.1 also triggers the poor battery problem. To solve iOS 7.1 battery issue, you can disable the feature by going to Settings > Privacy > Location Services.
Step 4: Turn Off Background Updates in iOS 7.1
The Background updates, such as Facebook, Twitter, drain lots of juice in the iOS 7.1 software. Therefore, if you want to improve poor battery in iOS 7.1, you can disable background updates by going to Settings > General > Background App Refresh.
Step 5: Disable Bluetooth to Save Power in iOS 7.1
The Bluetooth service also makes battery drain faster in iOS 7.1. In hence, you can flick up from the home screen to easily turn off Bluetooth in the quick settings menu.
Step 6: Use to Fully Charge Your Phone Monthly
Apple recommends users charge phones to fully capacity and then use it until the phone is out of juice completely. You can do this per month to extend the maximum battery.
Step 7: Do Hard Reset to Improve Battery Life
You also can reboot your phone to improve the battery life for your iPhone 5S, 5 or 4S and iPad devices. Hold the home and power buttons of your iPhones for ten seconds until it restarts. This reboot can shut off any potential power-hungry background tasks, but it will not erase any data.
iPhone and iPad users experiencing decreased battery life after they upgrade their devices to the iOS 7.1 can try the above-mentioned solutions to address the battery problem. Have you met other problems after iOS 7.1 update besides the battery issues? If so, please let us know in the following comments.