Top Five New iOS7.1 Features You Should Know
BY yuki | April 11th, 2014 | 0 | 0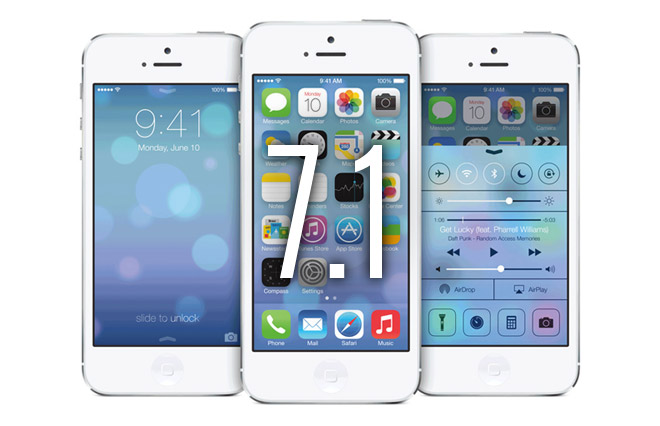 What Are the New iOS 7.1 Siri Features
For iOS 7, it is quite difficult to establish a relationship with Siri, but in iOS 7.1, the Siri has improved. Siri can work for you intelligently, for example, you can make Siri male or female and change language to non-English ones, like French, Italian, Chinese and Korean.
To change Siri gender, you can go to Settings > General > Siri > Language option > Select language > Go back > Voice gender. The iOS 7.1 can also enable head motion controls easily. Go to Settings > General > Accessibility > Physical and motor > Switch Control > Switches > Add new switch > Source screen > Camera > Left head movement > Action screen > Siri option, then the iOS 7.1 system can recognize your head motion moving to the left and pop-up right on the screen for your command.
What Are the New HDR Auto Features in iOS 7.1
Many iPhone users complained the iOS 7 had a bug that the camera app was closed each time when the HDR was constantly disabled. Apple introduced a new "HDR Auto" in iOS 7.1 to fix the iOS 7 bug. The new HDR Auto has the function to monitor the surrounding lighting conditions and enable or disable HDR automatically.
To make this new iOS 7.1 HDR Auto functional, you can go the camera app > Tap on the HDR on or HDR off located at the top screen of the camera > Select HDR Auto. The camera app in iOS 7.1 will save the HDR Auto settings for automatic HDR capture.
What Are the New iOS 7.1 Visibility Options
When it comes to the accessibility options, Apple's iOS has performs better. But the iOS 7 still had minor vision problems. To solve the display problem, iOS 7.1 has added new fine-tuning options for adjusting the contrast on the screen of your iPhone, iPad or iPod touch handsets. To finish the setting, you can tap Settings > General > Accessibility > Increase Contrast. At this step, you can modify these settings: Reduce transparency, Darken colors and Reduce white point.
BGR reported that "Reduce Transparency" will remove all of the transparency effects in areas including the home screen dock, folder backgrounds, the Control Center and the Notification Center. "Darken Colors" will darken all of the colors on the device's display to make them more visible. "Reduce White Point" will make whites on the screen less bright, which is another way to improve visibility.
What Are the New iOS 7.1 Buttons Features
It is common that most iOS versions get many complaints on the minimalistic design and UI, so the iOS 7.0 is not the exception. With iOS 7.1, however, iPhone, iPad and iTouch users can add button shapes to the text-only tap targets. It is simple to add button shapes by going to General > Accessibility > Button Shapes.
What Are the New Parallax Features in iOS 7.1
The annoying parallax wallpaper effect showed in iOS 7 has been disabled in the new iOS 7.1, while the zooming transition animations have been remained. You can go to Settings > General > Accessibility > Disable Reduce Motion > Go back to Settings > Wallpapers and brightness > Lock screen wallpaper > Turn off Perspective Zoom, and then follow the same steps for your home screen wallpaper.
These are the top five new iOS 7.1 features. Have you tried all of them? Do you discover other new iOS 7.1 features on your iPhone, iPad or iTouch? If so, please share them in the following comments.
The new iOS 7.1 has been released recently, and many iPhone users have updated their device to iOS 7.1. Apple claims that the new iOS 7.1 comes with a wide range of bug fixes, improvements and new features. These iOS 7.1 are compatible with iPhone series (iPhone 5S, iPhone 5, 4S and iPhone 4 etc.), iPad series (iPad Air, iPad 4, iPad Mini with Retina Display, iPad Mini etc.) and iPod touch devices. Here we walk you through several new iOS 7.1 features you should know.