Solutions to the Common Nokia Lumia 1020 Problems
BY alina | September 13th, 2013 | 37 | 1
The Nokia Lumia 1020 catches people's eye by its stunning 41 MP camera with PureView Pro technology support. However, it is also accompanied by several flaws according to the users' experiences. We have selected the top-four common Lumia 1020 issues and worked out the solutions to them.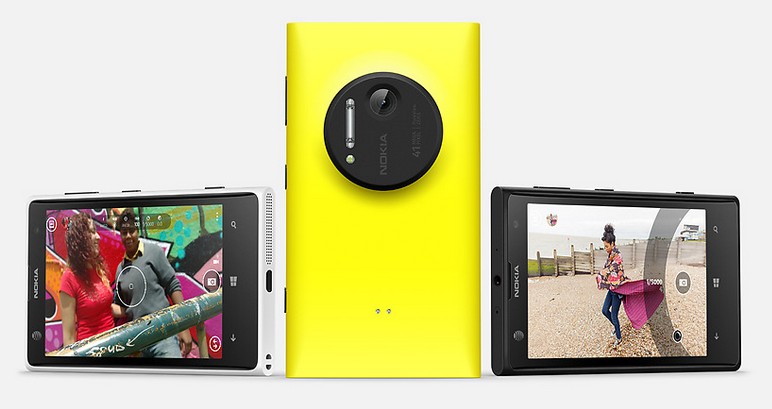 • Restarts and Freezes Randomly Problems
Some users have reported that their Lumia 1020 randomly turns itself off or freezes sometimes. Since the specific apps or services may be the culprits, we have worked out the following solutions.
1. Make sure the apps aren't running in the background if you don't use it.
2. Check whether the apps are the latest and the Window Phone is up to date by going to Settings=> phone update=>check for updates.
3. Holding the volume down and power buttons together until the device vibrates to do a soft reset.
4. If the soft reset doesn't work, try a hard reset to wipe your handset after backing up everything important. You can do this by going to Settings=>about=>reset your phone.
5. But if your device is unresponsive, you have to reset by holding the volume down button and connecting your charger. Then an exclamation mark should display on screen. And you have to press these keys in order: volume up, volume down, power and volume down again.
• Battery Drains Rapidly Issue
A few Lumia 1020 owners complained that the battery of their devices drains rapidly and gets overheating during the usage. In fact, the issues of battery draining fast and overheating are common among the smartphones, such as the HTC One. Therefore, the solutions to these issues are similar.
1. Disable the apps that you don't use. Make sure they aren't running the background.
2. Setting=>battery saver and choose when it should be activated. And check whether your battery is actually fully charged via Setting=>battery saver=>battery information.
3. Check whether you had installed the problem apps. If so, uninstall them via Settings=>applications.
4. If the tips above don't help, try a factory reset (back up anything important first) via Setting=>about=>reset your phone.
• Call Quality Problem
Some owners found that they are experiencing the call quality issue on their Lumia 1020 during the call. They found there is a rustling or fuzzy noise on the other side. And the other caller also found their voice is intermittent. If this issue happened to you, you can try the following tips.
1. Check your SIM card. Make sure your SIM card is OK and it's inserted correctly.
2. But if the SIM card is not the culprit, you'd better to get a replacement device from your supplier, because that may be the hardware issue.
• Wi-Fi Connection Drops Issue
Wi-Fi issue is common for the smartphone, such as the Samsung Galaxy S4. The Lumia 1020 is no exception. You can try these solutions if you are experiencing this problem.
1. Setting=>wifi=>advanced and tap Keep wifi on when screen times out.
2. Try to turn off your router and soft reset your Lumia 1020.
3. Change channels on your router and turn your MAC filter off.
If you have encountered other Nokia Lumia issues, leave your experiences in the comment box. We'll try our best to help you out.