Helpful Samsung Galaxy Note 3 Tips and Tricks
BY yuki | October 26th, 2013 | 0 | 0
Samsung Galaxy Note 3, the 5.7 inches Android smartphone-phablet, joined the Samsung Galaxy series on September, 2013. It is special with a super AMOLED display and a sensitive stylus (S Pen). This phone carries a 2.3GHz Quad-core process or a 1.9GHz Qcta-core processor according to different versions.  Like most smartphones, the Note 3 handset also comes with some hidden features. Here we list the useful Galaxy Note III tips and tricks to help you make the most use of your Note 3.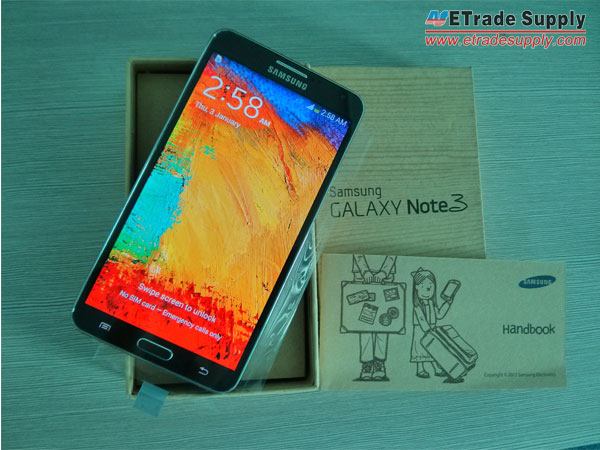 How to Find the Galaxy Note 3 Model Number
Similar to the Galaxy S4, S3 and Note II, the Galaxy Note III is also available in multiple variants because of different carriers, like AT&T, Verizon, T-Mobile or U.S. Cellular etc. These different Note 3 models trouble customers; for they can't find their Note 3 models when they intend to download suitable ROMs or buy proper replacement parts to repair their broken Note III
Tip: We have worked out the article Samsung Galaxy Note III model identification in our blog, so anyone who is confused about Samsung Galaxy Note III model number can find the answer there.
Tips and Tricks to Keep Note 3 S Pen
Some users who are often careless find their Note 3 S Pens are easy to lose. Actually, the Note 3 has the function of alerting you in case you walk away with your device without attaching the S Pen. How to enable the function? This is the troubleshooting below.
Tip: Setting > Controls > S Pen > Uncheck "Turn off pen detection" > Check "S Pen keeper"
You'd better know the feature is only workable when the Note III screen is off.
How to Disable the Automatic Start of Air Command
People are impressive by Samsung Galaxy Note III's powerful Air Command, but it is annoying the menu automatically pops up when the stylus is taken out. Follow the step to handle the Note III problem.
Tip: Control > S Pen > Pen detachment option > None
Tips to Know the Battery Percentage from the Notification Bar
Galaxy Note 3 owners complained they always need to guess how much battery left to decide whether they need to take a charger when they leave home. It is disturbing to estimate the battery percentage and calculate how long it needs to be fully charged. Is there a way to make the Galaxy Note 3 battery status showed in the phone's notification bar?
Tip: Setting > Device > Display > Select "Show battery percentage"
How to Use Your Note III Screen While Wearing Gloves
Some people might use Galaxy Note III when they wear gloves, so they want to know how to better control their handsets. This Galaxy Note III capacitive touch screen is premium with the performance of writing and drawing, and it allows people to modify the sensitivity of the touch screen too.  Let's take a look at the troubleshooting.
Tip: Setting > Controls > Increase touch sensitivity > Check box to activate
Tips and Tricks to Lower Note 3 Screen Saturation
The extra bright and colorful screen of Galaxy Note III makes people feel uncomfortable when they stare at the Note 3 display for a long time. They complained the phone screen reflects too much brightness and color. How to lower the Note III displays' brightness?
Tip: Settings > Device > Display > Screen Mode > Select "Promotional photo" or "Movie"
Reduce the Vibration for Note III Tips and Tricks
Many people share their feedbacks on the strong vibration for the Samsung Galaxy Note III smartphone. In this condition, it is helpful to know how to turn down the vibration for Note III.
Tip: Setting > Device > Sound > Vibration Intensity > Adjust the vibrations of incoming call, notification and haptic feedback to meet your needs.
If you find more tips and tricks for your Galaxy Note 3, welcome to post them in the comment box.