HUAWEI Ascend P6 Unveiled as the World's Slimmest Smartphone
BY alina | June 19th, 2013 | 0 | 1
The HUAWEI Ascend P6 has been unveiled as the world's slimmest smartphone on June 18, 2013 in London.
[caption id="attachment_3371" align="aligncenter" width="464"]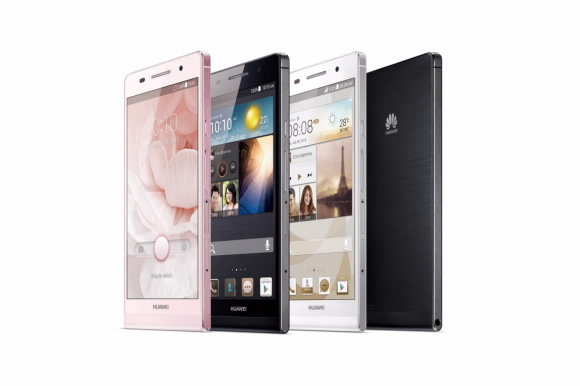 Huawei Ascend P6[/caption]
Specifications
The Ascend P6 features a 4.7-inch 720p in-cell display, a sleek metallic body, an 8MP rear-facing camera and a 5MP front-facing camera, a 1.5GHz quad-core processor, Android 4.2.2 Jelly Bean, 2000mAh battery, 6.18mm thickness and it weights around 120g.
During the presentation, Richard Yu, CEO of the Huawei Consumer Business Group said "Samsung is not at the same level as this product. We want to compete with the iPhone 5 and Galaxy S4; that is our goal".
However, all the specs above are not groundbreaking when compared with high-end devices like the Galaxy S4, the iPhone 5 or the HTC One. Would this Ascend P6 be able to compete with these smartphones only by being the world's thinnest smartphone?
Highlights
"The HUAWEI Ascend P6 is a star among smartphones with its industry-leading design, high-quality camera, and intuitive user interface; Huawei's proprietary Emotion UI," said Richard Yu.
As the flagship smartphone of the Huawei Ascend P series, and with a cutting edge and metal body design, the Ascend P6 is customized with Huawei's Emotion UI (like Samsung's TouchWiz and HTC Sense). The new features of the Emotion UI include Me Widget, MagicTouch, SmartReading, panoramic shoot and facial recognition photography functions.
Another highlight is the Power Manager, improving the battery performance by more than 30% compared with smartphone batteries of the equal size. While the AirSharing capability allows sharing documents between cellphones and other devices.
Availability
The Ascend P6 is available in black, white and pink, and will begin shipping to China from June and to Western Europe from July with a recommended price of €449 (£385), or £21 a month with a contract.
The Huawei Ascend P6 Commercial Ads has also been released to present the device's elegant and edgy design. Here you can see the commercial from Huawei.
Need Huawei Ascend P6 replacement parts? Just click here: Huawei P6 parts
You may also like: Huawei Ascend P7 tear down