How to Identify the Original and Fake Cellphone Battery
BY yuki | August 26th, 2013 | 49 | 40
Smartphones with special features have attracted plenty of customers. However, those features usually render the fast battery drains, which results in abundant complaints about the bad battery performances among cellphone owners. This battery problem can be solved by preparing a new backup battery if you have a handset with a removable battery. What's worse, the reports about cellphone exploding have risen recently. These exploding issues have become the main concern among the smartphone users. The exploding may be caused by a faulty battery. It is essential to adopt an Original cellphone battery to better guarantee the safety. Therefore, it is necessary to acquire the knowledge of identifying an original battery when you need to replace the old battery or prepare a spare battery.
Taking the Galaxy S3 battery as an example, we are here to teach users how to identify the original and fake battery.
It is easy to tell the original and fake batteries following the tutorial below.
Step 1
Check the battery box.
The packing box of an original battery is in good quality and can better protect the battery. Colors as well as letters on the box appear natural.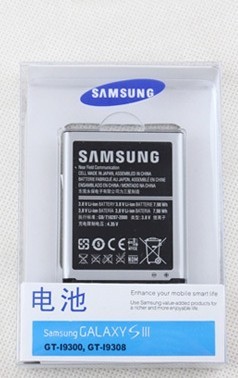 Original Samsung Galaxy S3 Box Front Side
Step 2
Check the date of manufacture.
Compare the date of manufacture between battery box and battery body. For original battery, the date of manufacture printed on the battery body is the same as the date on the box.

Step 3
Inspect the NFC connector
You can see the internal NFC connector after tearing down the battery paper.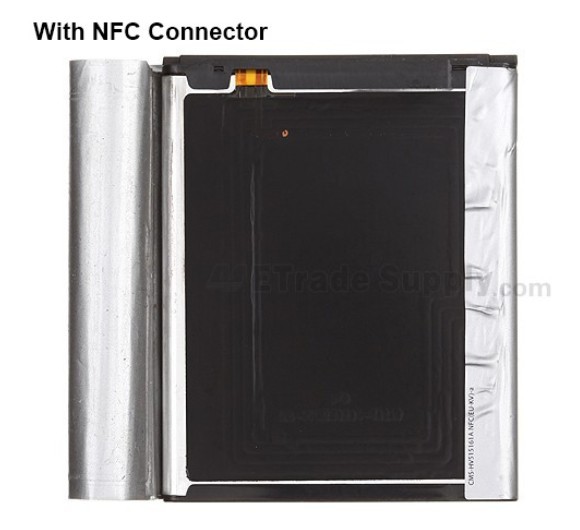 After ripping down the paper, you can find the NFC chip of a genuine battery is wrapped well. The battery surface feels plain.
The NFC chip of a faulty battery is uncovered with glue print. The battery surface feels protruded rather than plain. Also, the fake battery does not include NFC chip and with much glue prints.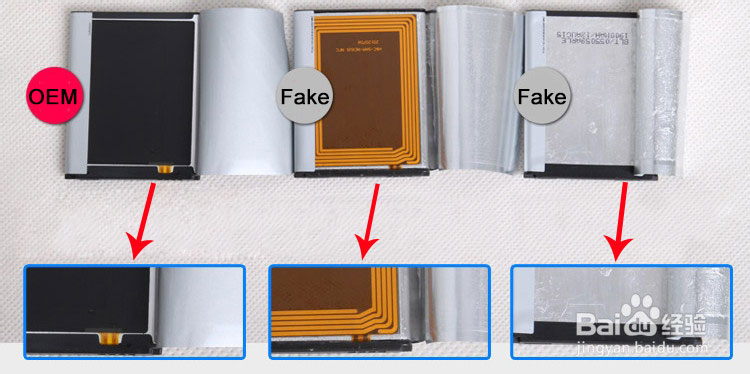 Step 4
Check carefully the battery body and the cardboard gap
The fake battery packing looks inauthentic with rough, irregular and protruded cardboard edge, while the genuine battery packing surface appears trim and smooth.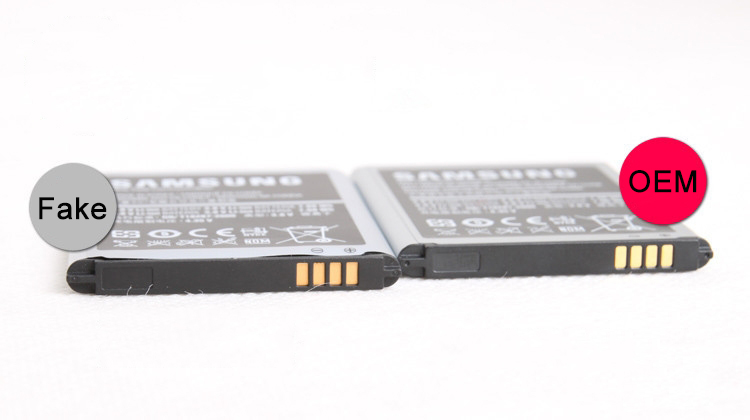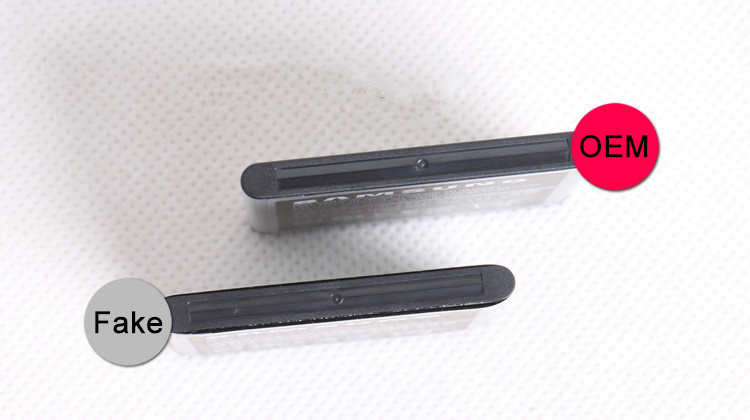 The gap of the original battery cardboard is very small and it appears to be plain and trim with exquisite workmanship.
The fake battery cardboard gap looks large with rough and irregular sticking workmanship.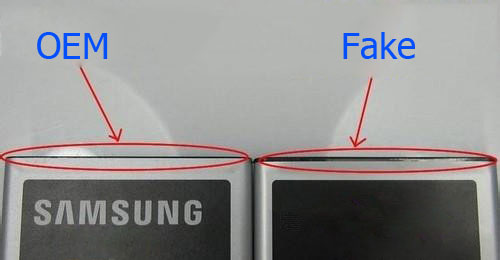 Step 5
Look at the battery fonts.
The OEM battery fonts are printed well with black and bold letters.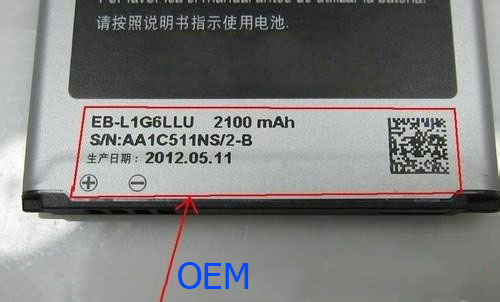 The fake battery letters look indistinct with light and thin printing.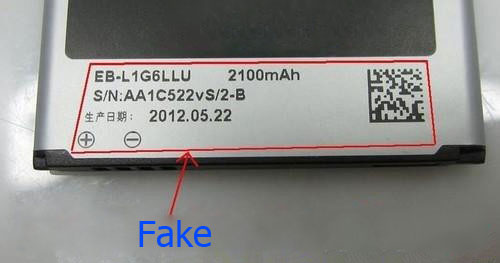 Step 6
Inspect the battery foot angle.
The foot angle of an original battery features exquisite craftship with smaller edge.
The foot angle of a fake battery seems to be larger with rough workmanship.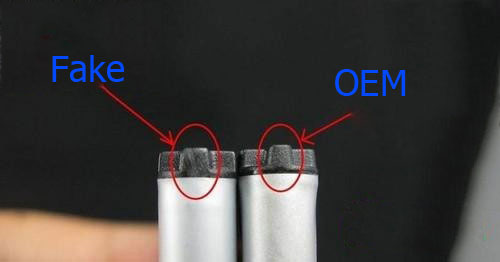 These above-mentioned tips of identifying the Galaxy S3 battery are also helpful for other smartphone users. Although many smartphone models are available in the market, like the iPhone 5, the Galaxy S4 or the HTC one, the methods of distinguishing their genuine batteries are similar.