How far does the foldable phone away from us?
BY kaye | November 28th, 2017 | 0 | 4
In this year, the Full-screen phone has led the fashion trend of smartphone, but recently there are more and more rumours about the foldable phone. How far does the foldable phone away from us? Here we will talk something about the foldable phone.
ZTE foldable phone
Last month, ZTE launched a special smartphone Axon M. It is very different from others phone. The Axon M is a foldable phone and has two 5.2-inch screens. When you flatten out the phone, you will see a phone with a 6.8-inch screen. These two screens can work independently or together, but when you flatten the phone, there is an ugly seam between the two screens. Do you like this ZTE Axon M phone?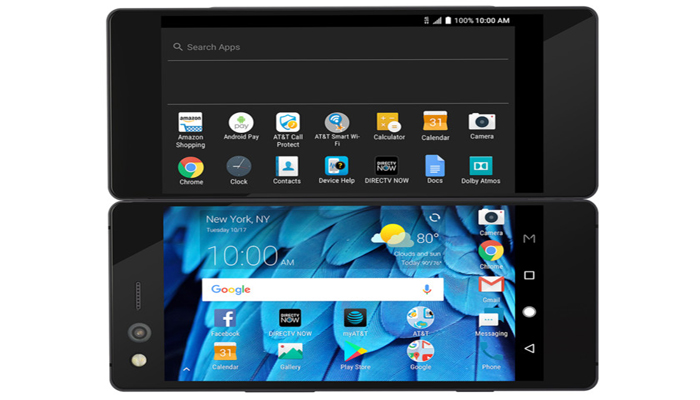 Samsung foldable phone
For years, we have heard many rumours about Samsung foldable phone. There is a rumour that Samsung will launch their first foldable phone Galaxy X in 2018. About the Samsung foldable phone, it can be folded in some way, possibly using a flexible OLED panel and a staged design. This design allows the phone to switch between smartphones and tablets, and may even be a wearable option.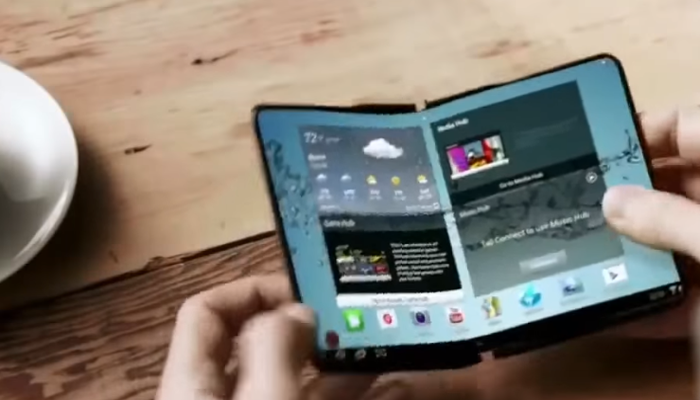 Samsung has filed a patent for foldable phone and it can be shown in the picture below.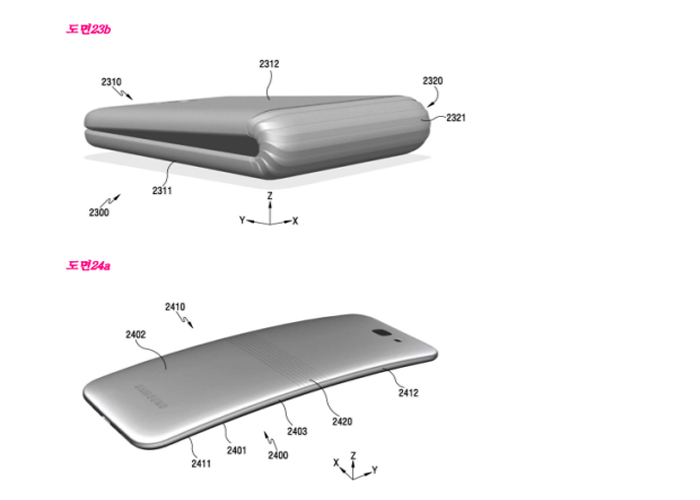 Do you except the Samsung Galaxy X in 2018? Hope they can show us a miracle.
Apple foldable phone
Apple filed a patent for an iPhone in 2014 and granted in this month. The phone may has a flexible portion that may allow the handset to be "opened and closed like a book". Here is the description of the Apple's patent, "An electronic device may have a flexible portion that allows the device to be folded. The device may have a flexible display. The flexible display may have a bending region that allows the display to bend along a bend axis when the device is folded". The most important parts of this design are the OLED panel and the metallic hinge that will allow the display folded like clamshell mobile phones.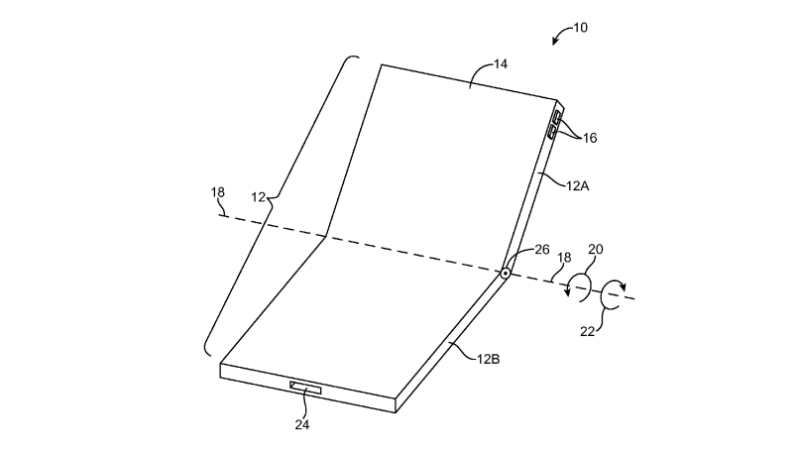 It is reported that Apple is working with LG to research and development the foldable OLED panel. And it may mass-produce in 2020, so we may see the foldable iPhone as early as 2021.
Do you like the foldable phone?How do you think about it? Any questions and suggestions welcome to comment below.
You may also like:
Samsung Galaxy S7 Rumored To Feature A Foldable Display
Summary
Reviewer
Review Date
Reviewed Item
Good article, helps me a lot
Author Rating
| | | | | | |
| --- | --- | --- | --- | --- | --- |