Helpful Apple iOS 7 Tips and Tricks
BY alina | September 21st, 2013 | 2 | 0
Did you upgrade your iPhone, iPad or iPod touch to iOS 7? Do you get used to it? If not, these tips and tricks for iOS 7 could help you make the most use of the new iOS 7.

How to Stop Your Battery from Draining Fast after Upgrading to iOS 7
1. Go to Setting=>Privacy=>Location Services to turn off the location services for apps you rarely use.
2. Disable other system services that use GPS by going to Setting=>Privacy=>Location Services and scroll all the way down and choose System Services and turn off the settings you don't need, such as the Diagnostic & Usage, Location-based iAds, Popular Near Me, etc.
3. Go to Settings=>General=>Accessibility=>Reduce Motion and turn it ON to disable the Parallax Effect.
4. Disable the AirDrop, and then turn off Bluetooth & Wi-Fi when you don't need them. Close the apps you don't use.
How to Fix Delayed iMessages & Text Messages after Upgrading to iOS 7
Go to Setting, scroll down and tap Messages to turn on Send as SMS (i.e. shows a green label) because Apple automatically disables Send as SMS on your device after  it's upgraded to iOS 7, which is easily neglected by users. But Send as SMS only applies to Apple users who have iMessage enabled. Otherwise, it will automatically send as an SMS through your carrier's plan.
How to Master Siri's  New Voice Commands in iOS 7
Did you find anything new about the Siri in iOS 7? If not, check out these new cool features here.
1. You can use Siri to manage your Control Center & Settings. Although it's much quicker to reach important settings in iOS 7, Siri has been upgraded with the ability to manage these settings, too. For example, if you ask Siri to turn Bluetooth off, you'll see the following interface.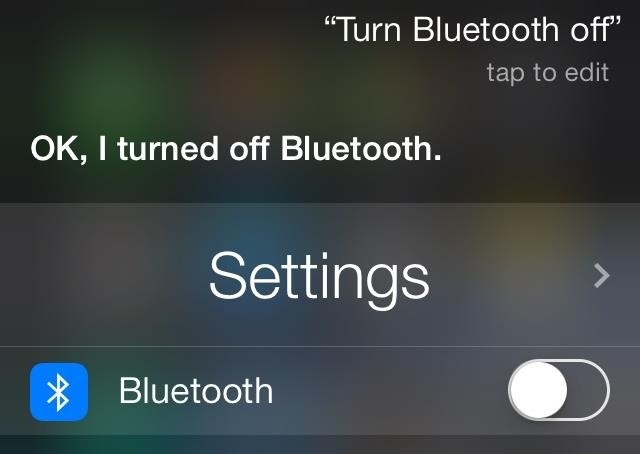 2. You can use Siri to open up your favorite apps, either stock or download. But it doesn't work on lock screen.
3. You can teach Siri to pronounce names correctly. If you have people in your contact list and have hard-to-say names, you can tell Siri "That's not how you pronounce (name)", and then you can say it correctly to her. Siri will then give you three options to choose from. But the function doesn't work on lock screen.
4. In addition, you can use Siri to search the web faster, to answer random questions, to find out what people are tweeting about, to play your favorite tunes or radio stations and to check your calls, emails & voicemails, etc. Besides, you can change Siri's voice from female to male by going to Settings=>General=>Siri=>Voice Gender to select the voice you like.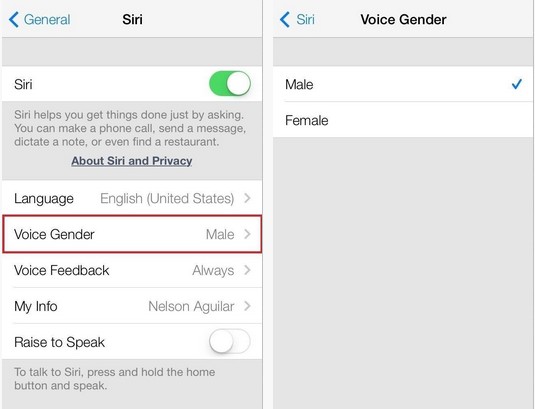 How to Track the Location of the Lost or Stolen iPhones
Go to
Settings=>iCloud
and make sure you're signed in to turn on
Find My iPhone
. If your phone is stolen later, you can track its location by logging into
iCloud.com
with your Apple ID.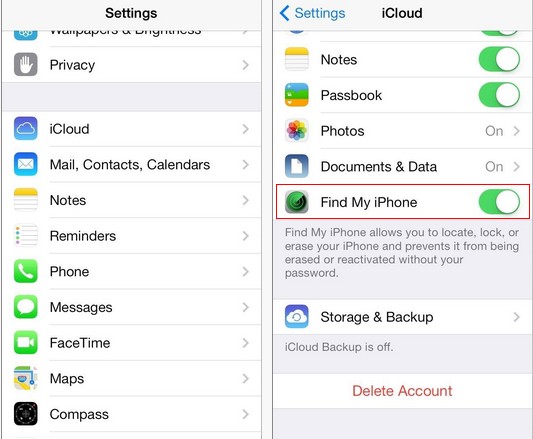 How to Deal With the Privacy Settings in iOS 7
1. Disable Frequent Locations by going to
Settings=>Privacy=>Location Services
and scroll all the way down and click the
System Services
, choose
Frequent Location
at the bottom and turn it
OFF
. 2. Disable Location-Based iAds to prevent third-party apps from tracking your location and providing relevant ads. 3. Enable Limit Ad Tracking by going to
Settings=>Privacy=>Advertising
and turn on
Limit Ad Tracking
. There are still plenty of new features and hidden tricks for the iOS 7, which cannot be listed all. Share the tips and tricks you know in the comment box.