How to Fix an iPhone That Won't Turn on
BY Junior | December 3rd, 2013 | 7 | 1
[caption id="attachment_5737" align="alignnone" width="300"]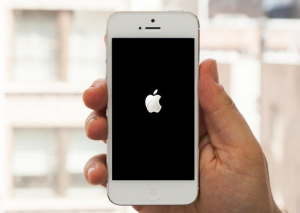 How to Fix an iPhone That Won't Turn on[/caption]
If you're encountered with an iPhone that can't turn on, you may think your iPhone is damaged and that you prepare to switch to a new one. It is authentic if the problem is bad enough, but there are a lot of ways you can try to save your iPhone before you decide to buy a brand new one. If you can't turn on your iPhone, try the ways below to make it work again.

Restart Your iPhone
The first thing you need to do is to check and make sure that it's not off. To do this, just press the Power button at the upper right corner on the edge of the smartphone for about twenty seconds. If the device is off, it should turn on. If it's on, you may get the slider that allows you to power it off. If it was off, make it boot up. If it was on, restarting it by turning it off and then turning it back on is absolutely a good way.
Hold Down the Power and Home Buttons
If your iPhone wasn't powered off or stop work, try this tip: hold down the Power button and the Home button on the bottom center of the front of the iPhone at the same time. Hold them both for a few seconds (keep holding for 20 or 30 seconds, either, though if nothing has happened at that point, it probably won't). In many reports, the silver Apple logo will emerge and the device will restart.
Charge iPhone

This may seems simple, but it's obviously pretty common. If an iPhone's battery runs very far down, the device can't turn on. The problem may be caused by using its remaining battery life to preserve your data and settings. So, your iPhone could be refusing to turn on because its battery doesn't have enough juice. In that case, plug your iPhone into a wall charger or into your computer (plug it directly into the computer; some USB ports on keyboards don't have enough power to charge iPhones). Let it sits for 10-20 minutes. If it was low on battery and needed a charge, when it's got enough juice to power the screen, it will turn on and show you its charging status, starting with the red battery icon.
If you think your iPhone ran out of battery but this technique doesn't work, it's possible that your charger or cable is broken. Make sure to use a normal charger or cable and check the result again. During this step, you should also make sure there's no lint packed into the cable or the iPhone's dock connector. This isn't a common problem, but lots of pocket lint could interfere with the iPhone getting a charge.
Restore to Factory Settings
If the tips above don't work, the way also you can try is to restore your iPhone to the factory settings. This erases all the data and settings on the device (hopefully you synced it recently and backed up your data), but it can solve many problems. Usually, you can just sync your iPhone and tap the Restore button in iTunes, but if it don't work, you need another way:
1. Plug the iPhone's USB cable into the dock connector, but not into a computer.
2. Press the iPhone's Home button.
3. Now plug the other end of the USB cable into the computer
4. This will start iTunes, set the phone into recovery mode, and let you restore the iPhone.

DFU Mode

In some cases, the issue might not be so much that an iPhone won't turn on as that it won't boot up normally. This often takes the form of the device trying to start, getting to the silver Apple logo, and then restarting itself. This often occurs after jailbreaking or when you are working on an iOS update without enough battery life. If your iPhone is encountering this issue, you can try to put your phone into DFU mode and resetting it.
Proximity Sensor Problem
The problem also can be appeared for the malfunction proximity sensor that turns the iPhone's screen on and off when you hold it to make a call. This malfunction can cause the screen to be powered off even when your phone is on and not near your face. If you find this problem, you can resolve it through software, rather than fixing or replacing the phone. In this case, hold down the Home and Hold buttons as outlined above to restart the phone. When it restarts, the screen should be working. You need the following way:
1. Tap the Settings app
2. Tap General
3. Tap Reset
4. Tap Reset All Settings. This deletes all your preferences and settings on the device, but won't delete the data in your phone.
5. Confirm the reset. This will solve the proximity sensor problem.
Notice:Welcome to visit our official Twitter, Facebook and YouTube. We will post more DIY repair guide videos and the latest news of upcoming cellphone on these social media platforms.