How to Distinguish LG G3 Model Numbers
BY May | August 26th, 2014 | 16 | 4
Released in June, 2014, LG G3 is the successor to LG G2. As a new flagship, undoubtedly LG G3 will achieve the success. "Simple is the New Smart", this is the slogan on the official LG G3 page. After disassembling the LG G3, we found that the G3 did really have simple-designed internal structures. It means that LG G3 repair will not be so unreachable.
However, although it looks almost the same from outside and has simple designs from inside, different LG G3 versions still have slight differences. Thus, it's better to know your G3 model number so as to buy the right replacement parts for phone repair. If you have no idea about what your LG G3 model number is, here are several tips for you to identify.
Tip 1: See below charts to check model numbers that corresponding to the different carriers or regions.


Tip 2: Check the LG G3 model number in the system.
Navigate to Setting > About, then you can see the G3 model number at the first glance.
Tip 3: Find the LG G3 model number on the back battery cover.
To see the carrier logo printed on the back cover is another easy way to identify your LG G3 model number. Take the LG G3 Verizon version battery door as an example, the Verizon logo is obviously seen.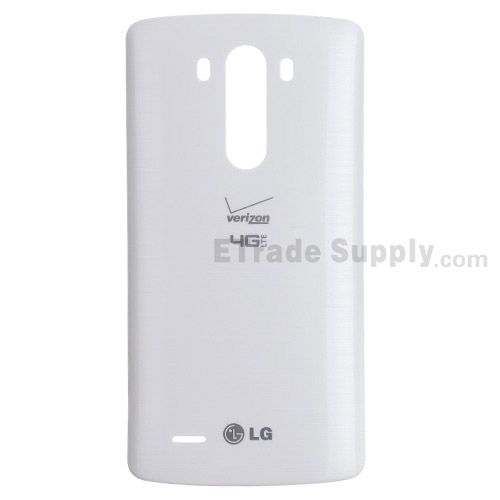 Tip 4: The rear housing indicates the LG G3 model number.
As the pictures shown below, the LG G3 model number can be found on the rear housing, like below rear housing model numbers: D855 is for the European version and D851 is for T-Mobile version.
Tip 5: The LG G3 model number can also be found on the loud speaker assembly.
Take LG G3 European version as an example, you can see the model number on the loud speaker assembly.