Analyse About iPhone High Brightness LCD Screen VS Original VS Common
BY kaye | August 21st, 2018 | 2 | 3
As we all know, the aftermarket iPhone screen is very different in brightness from the original one. In response to the brightness problem, the factory improved production technology and eventually produced a new high-brightness iPhone LCD screen. The new LCD screen not only increases the screen's brightness but also it solves the problem of being unable to see under polarized sunglasses.
Now let's do a comparison test on the iPhone 7 Original screen, high brightness screen and common aftermarket screen.
Adjust the brightness to maximum
To ensure the accuracy of the measurements, set all screen brightness to the highest.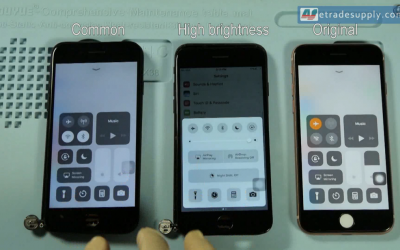 Measuring screen brightness
We respectively measured the maximum brightness of each screen using the brightness test tool, and the specific test data is shown in pictures below: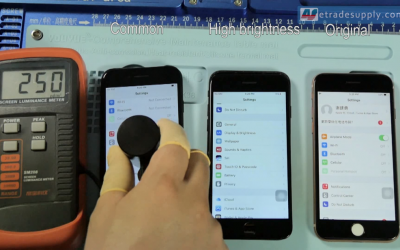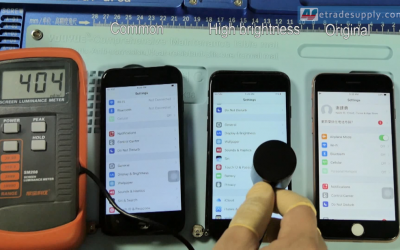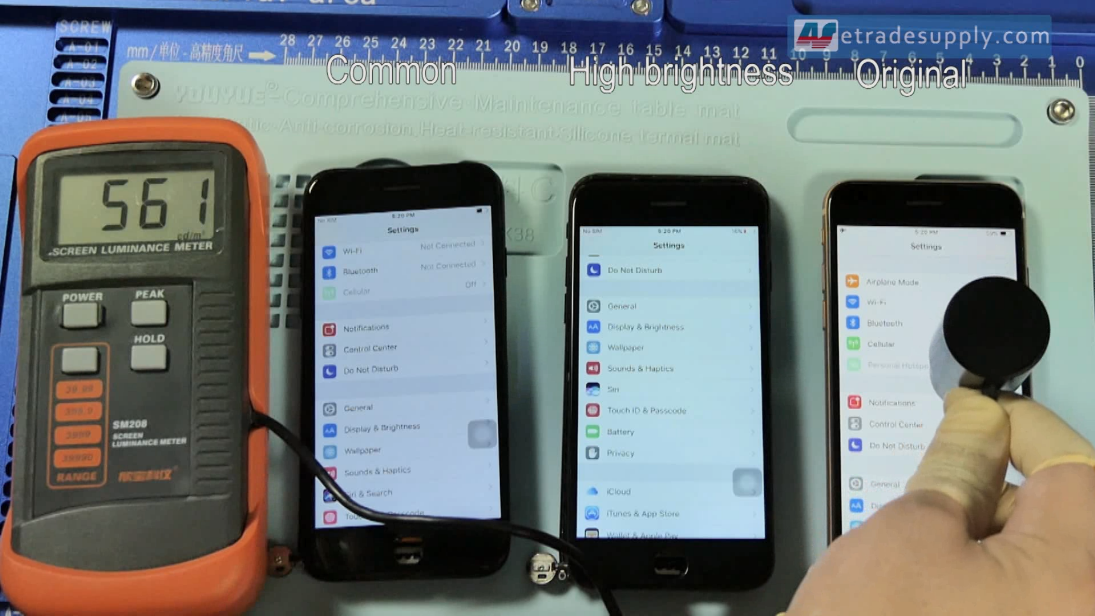 Brightness Test Result: Common Screen < High Brightness Screen < Original Screen
Display effect contrast
In order to see more clearly the display effects of the three screens, we tested in a dark room.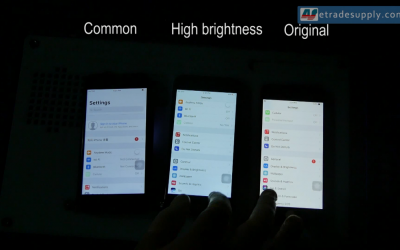 From the picture, we can draw the following conclusion:
Brightness: Ordinary screen < High brightness < Original
Color tone: Original (warm tone), the high brightness (a bit yellowish, closer to original display effect), the ordinary (cold tone, a bit bluish)
Polarization test
We all know that if you wear polarized sunglasses, you can't see what's on the common iPhone screen (Read the reason why here: Why you can't see the iPhone screen with polarized sunglasses?). So what effect does polarized sunglasses have on the high brightness screen? See the test below.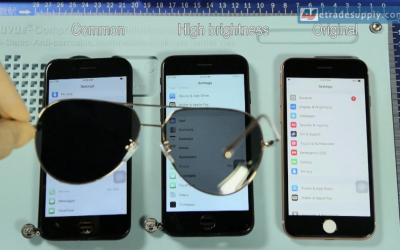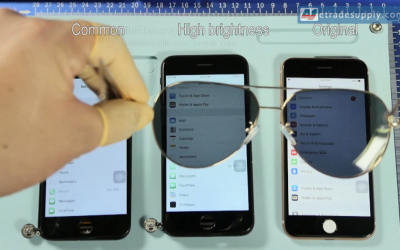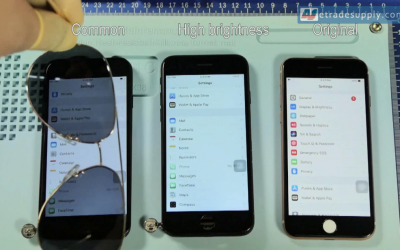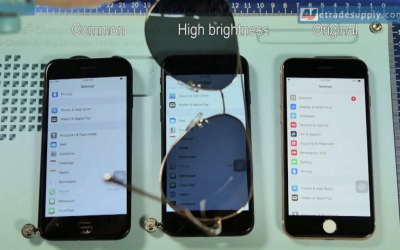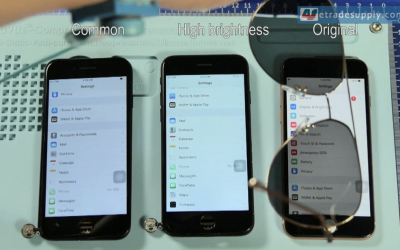 Conclusion: The High brightness and Original iPhone 7 screen can be seen under the polarized sunglasses at all angles, while the common source may have a blind angle.
More details about the High brightness LCD screen test video here:
Any questions about the High brightness iPhone LCD screens, welcome to comment below.
Need high brightness iPhone LCD screens? Just visit ETrade Supply. (The High brightness LCD screen is available for iPhone 6s, iPhone 7 and iPhone 8 now)
You may also like:
Summary
Reviewer
Review Date
Reviewed Item
Thank you, very useful for me.
Author Rating
| | | | | | |
| --- | --- | --- | --- | --- | --- |