Top 6 iPhone 6 Issues and How to Fix Them
BY ETrade Supply | October 24th, 2014 | 0 | 1
Apple has made many changes to the brand new iOS 8 and its new generation iPhone devices, leaving some bugs and issues which seem unavoidable. Here we've collected the top 6 issues and solutions of iPhone 6 and iOS 8 which received most complaints or comments from iPhone 6 users.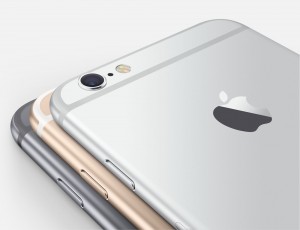 No. 1 Bend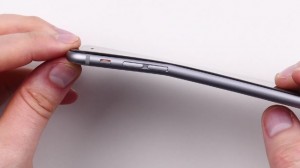 It's widely known that iPhone 6 suffers from "Bendgate" since it's released. Even though Apple claimed that "With normal use a bend in iPhone is extremely rare", a great deal of up-to-date news about iPhone 6 bend still coming forth.
How to fix:
Protect your iPhone 6 from being bent with a metal frame. Metal frames aid in preventing "bend" in iPhone 6. If your phone has already suffered from bend, you'll have to replace it with a new iPhone 6 back housing replacement. You may follow our tutorial guide How to Disassemble iPhone 6 if you have any similar DIY repair experience. If not, please turn to local repair shop or Apple store for help.
No. 2 Battery Life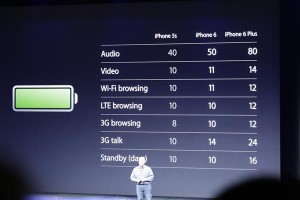 Though the battery capacity of iPhone 6 has been upgraded to 1810mAh and the new A8 chip has been improved a lot in power-saving during it works, the battery life of iPhone 6 is still the top concern among users and potential users. Up until now, it seems many people have already experienced and complained about the battery drain of their iPhone 6. But don't worry, nearly all battery problems are easy to fix, here we will walk you through some tips of how to fix the iPhone 6 battery drain issues.
How to fix:
It may be caused by a specific app, go to setting Go to Settings > General > Usage > Battery Usage to check which app is draining a speciously high amount of battery, then see if it can be upgraded or not, if not, think about uninstalling it.
Background refreshing can also be the problem, you can simply go to Settings > General > Background App Refresh to disable those you don't need from refreshing to extend your battery life.
No. 3 Wi-Fi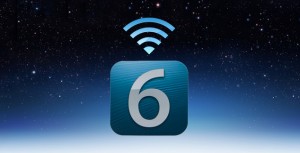 Seems that many people have experienced Wi-Fi problems since their devices have been upgraded to iOS 8. The Wi-Fi signal appears to be strong, but when you browse the web or load a YouTube video and in some of the extreme cases, the connection seems to drop off totally while others' devices enjoy the usual speed.
How to fix:
We've listed 10 possible solutions to this problem in another article: How to Solve Wi-Fi Problems After Updating iOS 8
No. 4 Random Reboot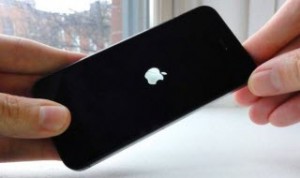 Some users have complained that they experienced random reboot in their beloved iPhone 6. This is an issue which also happened in the iPhone 5 and iPhone 5S, and may occur frequently while users are doing all sort of different things.
How to fix:
Go to Settings> General > Reset and tap Reset All Settings. This won't make any changes to your apps and files, but you have to enter your passwords and choose wallpaper again.
No. 5 Dye from Jeans
One reader of BGR.com has reported that after sliding his iPhone 6 without a protective case in and out of this jeans pockets for a period of time, the plastic strips on back of the phone was dyed from denim. Hope this is just one extreme case.
How to fix:
Use an iPhone 6 case to protect your phone from touching your jeans or just replace you iPhone 6 back housing.
No 6. Broken glass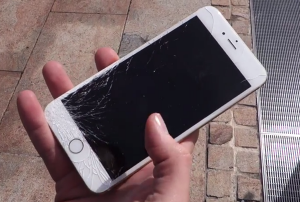 Did you guys ever remember that the first who bought the brand new iPhone 6 in Perth, Sydney Australia? Even without the first touch, he dropped it on the group unfortunately. Since more and more people have same experience like this, you should know how to deal with this problem.
How to fix it:
If you ever have similar DIY repair experience, you could follow our How to repair the iPhone 6 broken screen guide to replace your broken iPhone 6 LCD screen and digitizer assembly, it's not that complicated.
If you do not have any related experience, you'd better check your local repair shop or Apple store for help.